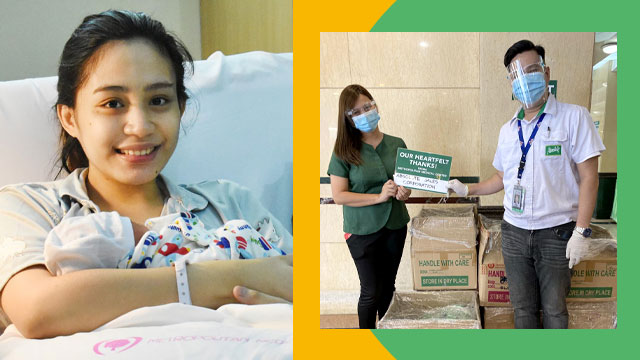 "So, what's it like being a new mom?"
Ask a mother this question and you're likely to get short replies like, "It's great!" or "It's something else!"
But in her head, there are a dozen other words and thoughts coursing — the scattered emotions of someone who has just brought a new life into the world. After all, she's finally reached the end of her pregnancy journey, and is at the beginning of a new chapter.
Even in the best of times, being a new mom can be challenging. But during a pandemic, it presents a whole new set of challenges, especially for mothers who live apart from parents, relatives, and friends.
For many women, new motherhood these days is a once-in-a-lifetime experience that's suddenly nowhere near what they expected. New moms are anxious about how their children will be affected by this experience.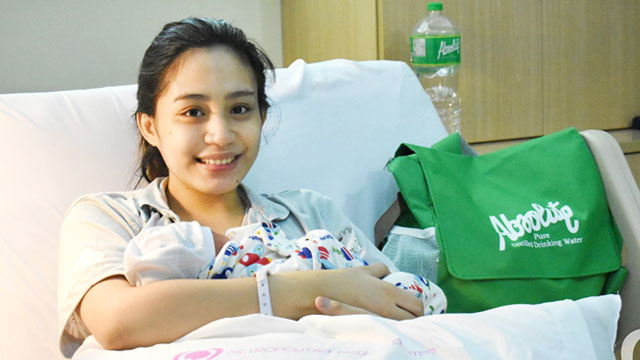 Absolute Distilled Drinking Water, through the sixth-year celebration of Absolute Mommy Welfare Month, is recognizing the tremendous impact that mothers have, and the extraordinary measures they take to create normalcy for their families at a time of uncertainty.
Absolute gives importance to hygiene and clean drinking water for infants and moms by remaining committed to supporting the Kangaroo Mother Care (KMC) Program at Fabella Hospital.
It also reached out to other key hospitals, including Philippine General Hospital, East Avenue Medical Center, and the Vicente Sotto Memorial Medical Center in Cebu. At these hospitals, Absolute has distributed "mommy welfare bags," which contain Absolute Water, as well as hygiene kits with soap, shampoo, cologne, feminine wash, diapers, and cleaning products.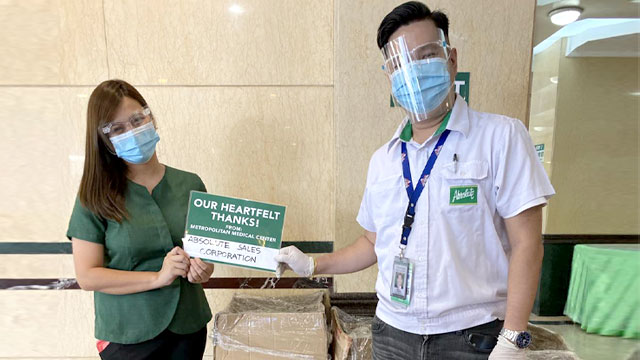 The assembly and distribution of mommy welfare bags would not be possible without the help and support of the following brands that share Absolute's vision of providing care and pure love to moms who have just given birth: Babyflo, Baby Dove, Bambini, Dermatix Ultra, Little Pals, Pampers, PH Care, and Silka.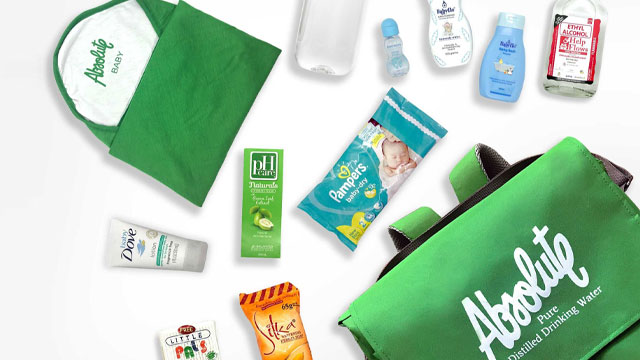 As part of the Absolute Mommy Welfare Month 2020, Absolute also hosted a special Facebook Live episode, in which the mom-experts of Absolute's Mom Care Series participated.
This episode featured an informative session about the lessons these mothers have learned about their babies and about themselves; as well as the ways in which ideas of motherhood can change and evolve once the baby arrives.
One of the guests on the Mom Care Series was Dr. Gellina Maala, a licensed pediatrician and a mommy blogger from Millennial Moms PH who gave tips and advice focusing on infant care.
New moms might feel overwhelmed during their baby's first few weeks, but Dr. Gela's tricks can quickly help even the most nervous first-time parents feel confident about caring for a newborn.
It indeed takes a village to raise a child, and moms don't have to do it alone. They can ask for help from her husband, parents, in-laws, and of course, her child's pediatrician.
Lactation and breastfeeding were also among the topics discussed by Abigail Yabot, a mom and lactation expert who gave expert-approved tips.
It's no easy feat to nourish another human being and support their nutrition through breastfeeding. One way to make sure a mom gets proper milk supply is by ensuring enough hydration, with a recommended water intake of 3 liters a day. Breastmilk is 90% water, after all.
Eventually, breastfeeding improves once a new mom learns to take better care of her body.
Another relatable mommy concern was tackled by Rochelle Rivera, a mom who talked about losing baby weight and living a healthy lifestyle. It took nine months to gain the weight, so definitely slimming down poses a challenge.
Michelle reminded new moms that they have just brought a human being into the world, so being gentle with themselves is very important.
As moms, we try as much as possible to accomplish our tasks and duties, even as we're exhausted by nursing and segmented sleep. One of the mommy speakers, Charisse Villegas, shared her advice on how to achieve proper work-life balance.
Transitioning into (working) parenthood isn't always easy, but she shared some of the valuable lessons she learned along the way. Among these is devoting time to pursue a hobby to be a happier person and a happier mom.
While no amount of words can ever do justice to the whole experience of new motherhood, Absolute Mommy Welfare Month tries to help new moms appreciate the wonder of it all. It's times like these that highlight how powerful and all-encompassing a mom's love is.
Absolute Distilled Drinking Water will continue to find ways to connect and salute any mother from the past, present, or future, so that when they are asked, "What's it like to be a new mom," they can simply state that it's challenging but it's also downright amazing.
Follow Absolute Distilled Drinking Water on Facebook for more information.
This article is sponsored by ABSOLUTE DISTILLED DRINKING WATER.