3 Books To Guide You In Raising Your Daughter

Because raising a daughter can be challenging!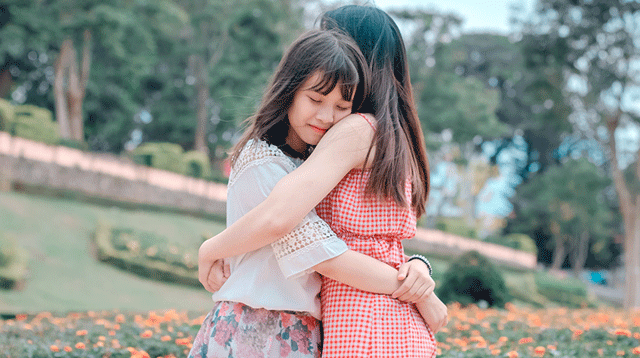 Bringing up a daughter can be complicated sometimes. There will certainly be dramas with a roller coaster ride of emotions and a bunch of conflicts while trying to understand her. So, to lessen these challenges, here are books to help you in understanding your princess deeper while building a closer relationship with her:  

What Your Daughter Isn't Telling You

Authors: Susie Shellenberger and Katie Gowler 

Available at National Bookstore, Php299 

 

PHOTO BY

nationalbookstore.com

ADVERTISEMENT - CONTINUE READING BELOW

 

As they grow older, daughters can become secretive and hesitant to share their  feelings and thoughts. Once they reach the teenage years, everything will be different and a lot of more challenging. This book will guide you as it covers topics such as communication, trust and overprotectiveness, as well as modesty, boys, and curfews, which are taken from real-life questions submitted by teenage girls and moms.  

CONTINUE READING BELOW

Recommended Videos

No-Drama Discipline

Authors: Daniel Siegel, M.D. and Tina Payne Bryson, Ph.D 

Available at Fully Booked, Php816 

 

ADVERTISEMENT - CONTINUE READING BELOW

 

Girls are more emotional and volatile than boys. This book provides effective ways on dealing with dramas, tensions, tantrums and tears. It also offers techniques on how to connect calmly with your child's extreme behavior without causing a scene, while setting clear and consistent limits. 

Siblings Without Rivalry

Authors: Adele Faber and Elaine Mazlish 

Available at Fully Booked, Php1,051 

 

ADVERTISEMENT - CONTINUE READING BELOW

 

At times, since girls are considered more verbal than boys, they tend to be mean towards others. When they start arguing over a thing, it will definitely include snide remarks, harsh comments and insults. This book gives parents strategies for coping with conflicts, reducing competition, and encouraging cooperation in your children. Check out the authors' other bestselling book, How to Talk So Kids Will Listen & Listen So Kids Will Talk (Php864), which is also about building connection with your kids.

Trending in Summit Network