Experts Share 5 Simple Ways to Raise a Business Tycoon!

Don't underestimate your child! He can learn business skills and concepts even at a young age.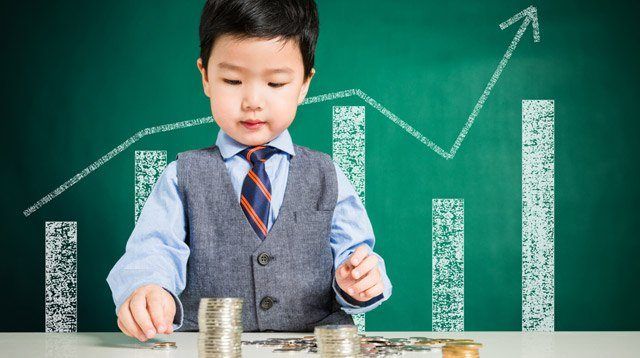 In her book 8 Simple Secrets to Raising Entrepreneurs, Mary Joy Canon-Abaquin, Ed.M., wrote, "The future belongs to a very different kind of people with a very different kind of mindset; people who are creators, big-picture thinkers, empathizers, and meaning makers." 

The likes of billionaire entrepreneurs Jack Ma and Injap Sia had these skills, which were nurtured when they were young. From the stories we've heard them tell, we know their resourcefulness, persistence and ability to think out of the box were founded on real-world experiences — they learned the ropes, so to speak, and learned from their mistakes.

As parents, we have to trust and be confident in our kids' abilities to learn business concepts at a young age. And  entrepreneur and financial advisor Patrick Bet-David and BiggerPockets writer Brian Davis provide valuable and practical tips how to do it:

What other parents are reading

1. Teach them money management through their allowance 
Budgeting is an integral part of any business, so the sooner you start teaching your child how to budget, the better. 

"Budgets come with two columns, revenue, and expenses," said Davis, and your child's allowance is her revenue. Instead of just handing over cash to your kiddo, consider letting her earn it. She does so by doing tasks or chores around the house. You can increase the amount she gets for each chore because — stay with us — you're going to deduct from it as well, according to Davis. 

It may be way too much for some parents, but Davis argued, "If you want to teach kids budgeting lessons that are useful in the real world, you need to impose real-world expenses on your children." You can create separate "billing statements" for housing expenses, food expenses, entertainment expenses, and so on. Whatever is left is hers to keep. Have a rule as well that a portion of her allowance, say 25%, should be placed in a savings account before she can spend her well-earned money. 

2. Let him start a "business"
If you find your child begging you to buy something for him or constantly nagging you for more cash, teach him that he can make more money himself by starting a business venture. 

Brainstorm money-making ideas. It doesn't have to be complicated at all! On the weekends, he can set up a sago't gulaman stand or bake treats to sell. If your child plays an instrument or does sports, help him look for parents of other kids around the neighborhood whom your child can give lessons too. "At first, they'll complain about working on their weekends, then they'll discover how much they like the extra money," said Davis.  

ADVERTISEMENT - CONTINUE READING BELOW

What other parents are reading

3. Teach her about leverage
We know what you're thinking — leverage sounds like a difficult entrepreneurial concept for a child. But it's basically thinking up ways how your child's business can grow by bringing in other "assets."

Say your child's business is selling cookies on the weekends. Alone, it can be tiring work. Ask your child, "What are some ways you could cut down on the number of hours you work while still bringing in the same money?" Davis explained. "The answer to the riddle is, of course, that they bring on an 'employee.'" This employee, who can be a friend of your child, may be in charge of the actual baking and your kiddo in charge of supervising and distribution to her suki customers. Yep, without realizing it, Davis' advice has made your child a manager!

Soon, your child will find that she may need more baking supplies to meet demand. Offer to lend her cash (with no interest). It teaches your child that she can leverage money, and it introduces the concept of debt and borrowed capital. 

4. Give him sales know-how
Teach your child how to sell and negotiate, said Bet-David. It's a skill that's essential in adulthood, not just in business. If your child chooses not to be an entrepreneur and work for a company, he will need to know how to negotiate pay and convince employers that he's the best person for the job. 

"A kid who knows how to sell better than another kid will typically move up in life faster as long as they add the effort because they know how to get themselves in situations that somebody else doesn't know how to get into," he said. Where to start? Many people associate sales with a lot of talking, but it's really about actively listening to what the customer wants and then providing that need.

CONTINUE READING BELOW

Recommended Videos

What other parents are reading

5. Explain how capitalism works
Bet-David's kids are 3 and 5 years old, but he doesn't shy away from teaching them about capitalism. This doesn't have to be complicated either. This is how he explained capitalism to his children: "Capitalism is all about who does it better and who treats people better. If you create a product that's better than somebody else, or you treat people better than others are treating their people, you'll win long term." 

So, if your child wants her cookies to sell really well and give her a lot of profit, she has to make sure her product is the best it can be. Brainstorm ideas together. Maybe the packaging can be improved to make her cookies more appealing. How about trying out different tweaks in the recipe to improve the cookies' taste and texture? You'll be surprised at how ingenious and creative your budding entrepreneur can be.

What other parents are reading

Celebrate your pregnancy milestones!


Enter your details below and receive weekly email guides on your baby's weight and height in cute illustration of Filipino fruits. PLUS get helpful tips from experts, freebies and more!

You're almost there! Check your inbox.


We sent a verification email. Can't find it? Check your spam, junk, and promotions folder.
Trending in Summit Network