Are You Raising an Entitled Child? Here Are 5 Ways to Avoid It

Get rid of the "it's about me" attitude and turn it into gratitude.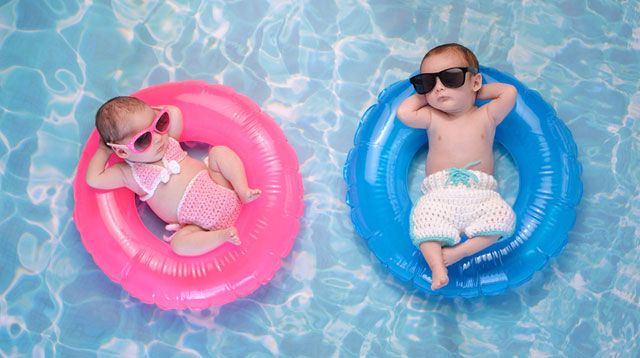 The Filipino Internet community was abuzz this week after an entry on ADMU Rantbox, a Facebook page that features supposedly anonymous rants from members of the Ateneo de Manila University community (there is no way of telling if this is true). Posted on August 28, the presumed Atenean graduate shared his unfiltered thoughts on how he and his friends are finding it difficult to find jobs after graduation, despite the fact that they graduated as dean's listers and cum laudes from a prestigious school.

The post opens with a rant about how one of his professors said that "university builds up your character," but "we're more worried about the fact that Ateneo is a top university, so why aren't its graduates getting snapped up like lechon at a fiesta. Not all of us are rich kids. Some of us have mouths to feed and are trying to figure out how to do so."

He also shares that despite his efforts to become an exemplary student with impressive extracurricular activities, he still has not gotten hired, and he's getting tired going through rounds and rounds of interviews. He ends the post with a plea, asking people for ideas and a step-by-step process on how to get hired.

ADVERTISEMENT - CONTINUE READING BELOW

"I wish Ateneo had a class on 'how to be hire-able' because all the advice I've been using is from LSOPCS [Loyola Schools Office of Placement and Career Services] and look where that got me. Update yourselves, please. HR I asked comments for keep telling me that what I'm doing is so outdated and isn't relevant anymore to the new jobs and industries. I am just dying over here."

The Facebook post's writer got the flak for his words with the comments section branding him as 'entitled' and calling him out for his lack of humility. This part was made because of one of his lines: "I don't wanna work for some BPO though I'm so tempted already." People took it that he implied working for BPO companies was beneath him. But what struck us was one commenter saying, "Grit and humility, hijo. That will land you a job."

We've written about grit and resilience on SmartParenting.com.ph. According to experts, grit is one trait that kids need to learn if they want to be successful in life. Research has shown even the smartest kids can find it difficult to translate their academic excellence into career achievement. 

What other parents are reading

And this much is true. In one of our articles, a CEO from a Canadian digital agency expressed his disappointment with local graduates of top universities, adding that he found greater success from unknown schools.

"Academic pedigree gives a false sense of superiority," he says, adding that achievers have no tolerance for ambiguity or frustration. "They can't work with imperfect situations and find solutions. They're unwilling to go the extra mile because they think they can get an easier and higher-paying job because they were told they were the best and hard work is beneath them. They are 'hurt' when I do not like their work. They'll drop the ball because they have a family reunion or the flu." (Read more about it here.)

You don't have to take his word for it. In a survey conducted by JobStreet Philippines in 2016, local employers said it preferred to hire graduates from Polytechnic University of the Philippines (PUP). It was ranked first overall with a 45 percent rating. The University of Santo Tomas (UST) came in at second with 31 percent. Tied for third were Ateneo de Manila University (ADMU) and UP with 29 percent each. De La Salle University (DLSU) was at sixth spot with 25 percent.

What was PUP's edge? JobStreet Philippines country manager Philip Gioca explains, "PUP graduates display a drive to succeed and are very hard working. They have reasonable demands, and they don't usually display an attitude of self-entitlement. They tend to stay longer in a company, and they don't leave at the slightest difficulty."

CONTINUE READING BELOW

Recommended Videos

What other parents are reading

You see, it's not enough to enroll them in reputable schools. Instead, we must work on helping them gain a "growth mindset." According to research by Carol Dweck, this kind of mindset is rooted in the belief that "smarts are acquired and developed through effort, dedication, learning, and mentorship from others. Kids who have a growth mindset believe that to achieve something, one has to put in a lot of hard work."

A kid with a growth mindset seeks to learn at all times and all costs. Effort activates their ability and failure is a natural part of learning. They do not hide or run from their mistakes.

How do we "train" our kids to handle rejection and failure? Here are some ways:

1. Praise the process and not the results.
Piling on the compliments and making your child feel that he's just too smart might lead to a fixed mindset; that is, he'll believe that his intelligence can get him by even without making much of an effort. Don't encourage this. Instead, praise the hard work that he pours into every activity or his efforts when it comes to studying.

2. Teach them humility and the value of serving others.
According to registered psychologist Dr. Ma. Araceli Balajadia-Alcala, we can model generosity and helpfulness as parents. "Make sure that your child, no matter how young, feels that they are in some way contributing to the betterment of society." In the same vein, teach your children to treat all people equally and to never look down on others as they pursue their own goals.

3. Nurture their sense of competence. 
Everyone has different skill sets, and not one person can be the best at everything. Find out what your child is good at, be interested in and acknowledge his competence, help hone his skills, and make sure that he is appreciated every step of the way.

4. Hold them to high expectations—but don't lecture them when they make mistakes.
Dr. Alcala says that it's perfectly okay for parents to hold children to high expectations. "They will not always be at their best, but let them make their mistakes safely," she says. It's also important to avoid lecturing or shaming your children whenever they feel frustrated or make mistakes. "Communicate with them in brief, clear, and positive ways to lead them in the right direction," advises Dr. Alcala.

5. Let them embrace failure and help them to cope.
The problem with self-entitled individuals is that they see failure as an end, rather than a beginning. When your child faces a problem, help them adjust to the situation, and let them come up with various ways to solve it. A resilient child will be able to view failure as opportunities for learning and will be able to deal with the negative emotions and turn it into positive ones

Remember: Grit is not something you develop overnight, so you can start as early as now to cultivate experiences that will mold children to become more resilient. We can try and prepare our children to become successful in the future as much as we want, but it's their skills and attitude toward life that will ultimately determine how far they will go.

ADVERTISEMENT - CONTINUE READING BELOW

What other parents are reading

Celebrate your pregnancy milestones!


Enter your details below and receive weekly email guides on your baby's weight and height in cute illustration of Filipino fruits. PLUS get helpful tips from experts, freebies and more!

You're almost there! Check your inbox.


We sent a verification email. Can't find it? Check your spam, junk, and promotions folder.
Trending in Summit Network