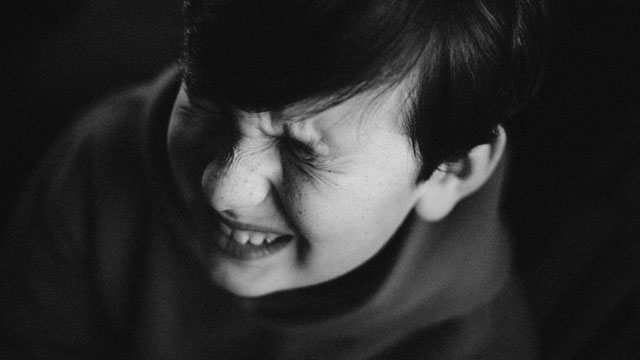 It's a wild world out there, and for sure, many of us parents have spent sleepless nights worrying about the what-ifs...scenarios that are probably not going to happen here or now, but will always be nagging at us just because we have kids — things like disasters, emergencies, or death.

Believe it or not, older kids begin to worry about the same things, too. If we used to take lightly their fear of a strange sound or their own shadow, we can't do the same with these new ones now because they are real, and the best way to appease them is to teach them how to handle these fears.   

According to Jenn Berman, Psy.D., author of The A to Z Guide to Raising Happy, Confident Kids, the age of seven or eight is when kids gain a better understanding of the world around them, along with the realization that they can't control much of it. Berman tells Parents, "At this age, there's a shift from monster-under-the-bed kind of worries to real-life ones — whether it's that a natural disaster will strike or that they'll let the soccer team down."

If your child starts complaining of stomach aches, headaches, or begin to act out, it may be a physical manifestation of her anxiety. In the meantime, for any of the worries your child might have, you can calm her down with these strategies.

Things that bring anxiety to your child

Anxiety trigger #1: Natural or man-made disasters

ADVERTISEMENT - CONTINUE READING BELOW

If your child chances upon news of, say, the recent successive earthquakes that hit Mindanao, or of a big fire near her school, it's not surprising for her to develop a fear for these calamities.

What to do: It will calm her down a lot if she knows that there is something you or the family can do in case such a thing happens. For starters, there should be a family emergency plan that members of the family are familiar with. If your child is big enough, it may be good to assign her a task, such as making sure your pet cat is safe, too. "That will make her feel as if she has some power, which can often help ease these kinds of fears," says Dr. Berman.

What other parents are reading

Anxiety trigger #2: Death

Parents I know have told me that at some point, their young child has told them, "I don't want you to die!" But whether or not they truly comprehend what that means is no longer a question. They know that it will mean losing you, and that causes them to be anxious. However, to calm their children, some parents tend to say, "Don't worry, I won't die" — which is not true. "[That] doesn't help your child deal with her feelings," says Dr. Berman. 

What to do: Acknowledge your child's feelings but tell her you hope to stay on long enough to see her graduate, get married, and to see your grandchildren. It's not so much, but there's a degree of assurance that that scenario may happen.

What other parents are reading

Anxiety trigger #3: Failure

Whether it's for a school test or a game, kids this age know by now that losing is not the most favorable outcome. Says Jeremy Schneider, a family therapist, "This is the age when kids begin to realize there are important moments in their life when they'll be judged by others, whether it's a piano concert or a standardized test in school -- and they feel pressure not to let anyone down."

What to do: While parents mean well when they tell their kids, "You'll do great!", this may add more pressure to your child. Instead, tell him you'll be proud of him no matter the outcome because you'll know he'll have tried his best. Teach him calming techniques like counting silently or visualizing their happy place. These combined with your assurance, will ease his worries in no time.

Trending in Summit Network