4 Ways to Help Your Child Practice a Skill Effectively

Longer practice hours don't necessarily lead to bigger improvements.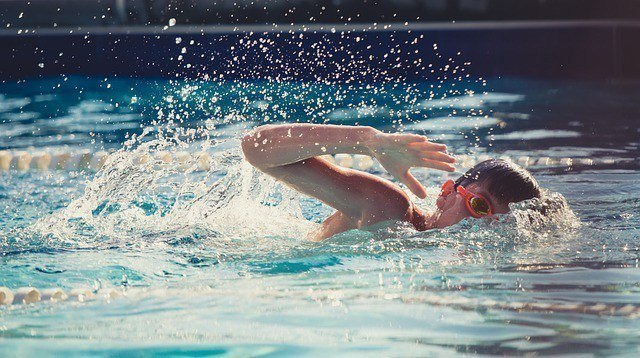 We know that practice makes perfect, or at least it gets us closer and closer to perfect. It's one of the reasons why we enroll our children in sports and music classes as early as possible. We want them to have ample time to practice and hone their skill. But is the number of hours spent on practicing enough to master a craft? It's one of the main factors, certainly, but it isn't all one needs. 

According to a recent TED-Ed video on the topic, the quality and effectiveness of one's practice should be considered just as much. "Effective practice is consistent, intensely focused and targets content or weaknesses that lie at the edge of one's current abilities," says the lesson prepared by Annie Bosler and Don Greene. 

Think of a child devoted to practicing piano for half an hour every day. She's fully in the moment. She's focused on playing challenging pieces. Then, once she has mastered them, moves on to the next piece. Because, as renowned psychologist Anders Ericsson point out, you're not going to improve if you keep practicing something you've already mastered.  

What other parents are reading

So, aside from having clear goals to achieve, the question now is: how can parents make every practice session an effective one so that every minute is spent on improvement? Whether your child is interested in ballet, basketball or playing the violin, here are tips from Bosler and Green: 

1. Eliminate distractions. 
As mentioned earlier, focus is important. Make sure there isn't anything distracting your child while she's practicing. Loud noises in the background, like the TV, the notification bell of a gadget or even a rumbling tummy can make it difficult to concentrate. 

Aside from that, make sure your child is feeling ready to practice. Feelings of anxiety can crowd up the mind when faced with a challenging task, says clinical psychologist Jamie M. Howard in an article for PBS. "Anxiety leads to avoidance, the opposite of concentration. So finding ways to make tasks more approachable is important," she says. One way you can do this is by calming your child's nerves with breathing exercises, advises Howard. 

2. Go slow. 
Coordination is defined by Google as "the ability to use different parts of the body together smoothly and efficiently." And, that's what you're aiming for if you want your child to be good at playing football or the guitar. So how do you develop coordination? With repetition, says Bosler and Greene.

Repeat, repeat, repeat. And, to repeat complex movements effectively, say, a guitar strumming pattern, the key is to start out slow. Practice the up and down movement in slow-mo first, then gradually build up speed until she can play in time with the music. Be patient, mom. Try not to hurry your child along. 

ADVERTISEMENT - CONTINUE READING BELOW

What other parents are reading

3. Have breaks. 
As you're probably already aware, it's difficult to stay concentrated on one task for extended periods of time. Many elite performers and athletes have multiple small practice sessions in a day as opposed to having a whole chunk of time allotted to a session, says Bosler and Greene.

Breaks to rest and recharge are necessary, and children need it in between practice sessions, says Howard. Preschoolers can concentrate for 20 minutes at most so it would be impractical to go on practicing any longer. "Younger children can take a snack or play break, and teens can take the opportunity to check out their friends' posts or text with peers," she says. 

4. Show your child how to practice in her brain. 
Visualization--or imagining achieving a goal--is a technique that works. Many athletes, musicians, surgeons and business executives use it to improve their performance. Once your child has sufficiently learned how to do something, the five basic positions in ballet, for example, simply picturing herself going through the motions--when she's not actually practicing--can help her execute the positions better by her next ballet class. "Imagery can't make you perform beyond your capabilities, but it can help you reach your potential," Tom Seabourne, athlete and author, told Real Simple. 

You can try this during lull moments in your day, like when you're in the car driving home from school. Ask her to close her eyes and imagine herself in a ballet studio practicing. Does she still remember all the steps? Can she go through all the movements from start to finish just from her imagination? Praise her if she can and encourage her to imagine practicing in her mind on her own. 

Good luck to both of you! 

Sources: TED, PBS, Business Insider, Real Simple

CONTINUE READING BELOW

Recommended Videos

What other parents are reading

 

Celebrate your pregnancy milestones!


Enter your details below and receive weekly email guides on your baby's weight and height in cute illustration of Filipino fruits. PLUS get helpful tips from experts, freebies and more!

You're almost there! Check your inbox.


We sent a verification email. Can't find it? Check your spam, junk, and promotions folder.
Trending in Summit Network