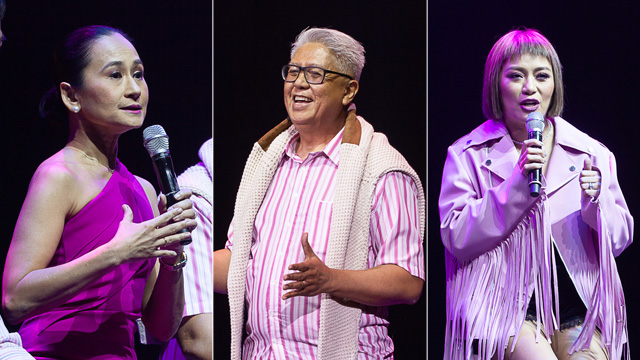 Children are born with talents that can emerge in different forms, and various activities can help unlock their potential, which is just waiting to be discovered. From singing to acting—or anything in between—your child's gift can be nurtured through Promil Four's i-Shine Talent Camp 7, a summer talent development program that aims to help kids ages 6 to 11 to become their very best.
Get ready to discover and develop your child's talent and passion as Promil Four launches the newest season of its talent development program designed in partnership with visual and perfoming arts experts. To stay true to its mission of nurturing the gift, Promil Four produced the i-Shine Talent Camp to guide the next generation of awe-inspiring kids to reach their full potential in the fields of performing and visual arts through mental, physical, and social stimulation workshops.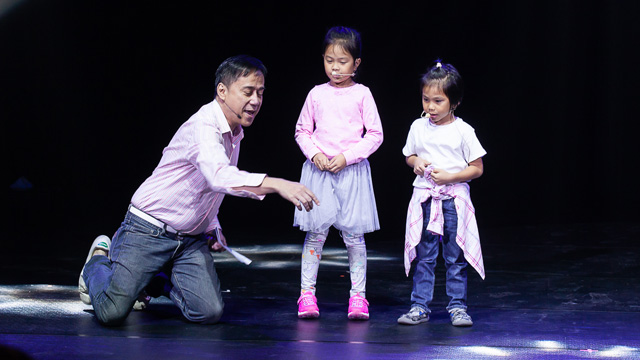 Kids ages 6 to 11 can enjoy a whole new level of fun and experience interactive learning with i-Shine 7 through art, music, and dance camps—plus two new ones, theater and ballet. These camps are managed by some of the finest experts and mentors in the country.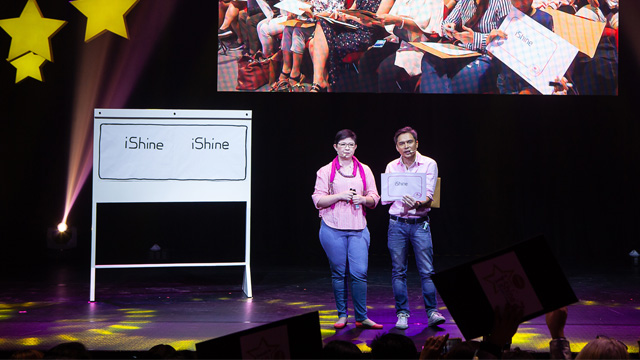 Teachers Robert Alejandro and Kara Escay of Papemelroti spearhead the Art Camp, while Maestro Ryan Cayabyab returns as the camp master of the Music Camp. Teacher Georcelle Dapat-Sy of G-Force Dance School leads the Dance Camp, Audie Gemora heads the Theatre Camp, and Lisa Macuja-Elizalde guides the Ballet Camp.
All six mentors were introduced during the launch of i-Shine 7, which also featured a talk by Dr. Leticia Penano-Ho, the president of the Philippine Center for Gifted Education. Dr. Ho discussed the importance of documenting children's journey to further help them develop their skills.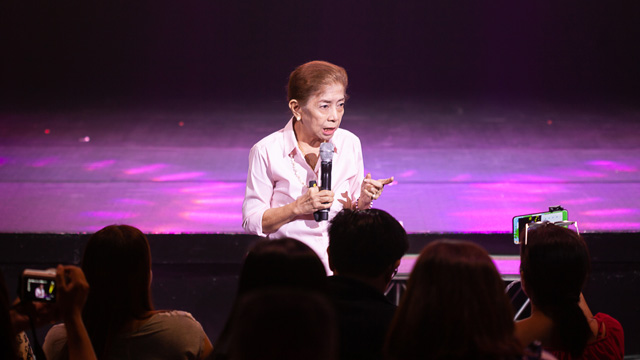 Also lending her skills and talent during the launch was a self-taught freelance photographer and "Promil Kid" Shaira Luna. She shared photography tips during her Creative Documenting and Scrapbook-Making Workshop. The launch was hosted by actress Dimples Romana, who has been the i-Shine Talent Camp host since the beginning.
Promil's philosophy is to instill the importance of proper nutrition partnered with proper parenting and guidance to fully support a child's complete growth and mental development. This is in line with the brand's advocacy of actively involving parents in helping nurture the gift of their child.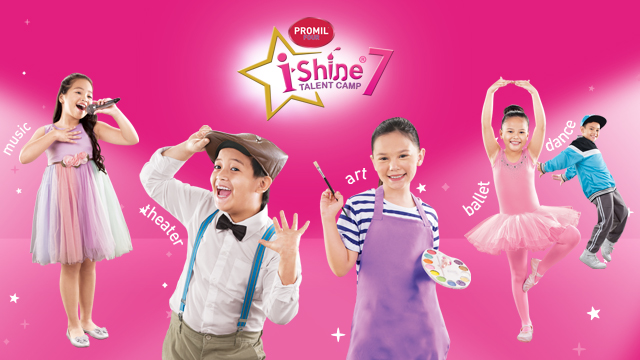 Promil Four i-Shine 7 camps will run from April to May 2019, and will be held not only in different cities in Metro Manila, but also in more locations around the country—including Batangas, Cebu, and Davao. This is to allow kids from different parts of the Philippines to experience what i-Shine has to offer.
To highlight the importance of honing and encouraging kids' talents at a young age, i-Shine Talent Camp 7 will be holding a grand recital after the camp duration to showcase what kids experienced and learned in the program.
Past i-Shiners include Lucas Magallano of season 2 and Yesha Camile of season 3 who, after the camp, went on to let their talents shine through special performances in various events.
Know more about i-Shine and reserve a camp slot for your child now. Visit www.promilnurturethegift.com.ph for more details.
About Promil Four's i-Shine Talent Camp:
Since 2009, Promil Four's i-Shine Talent Camp has continued to evolve in helping mothers nurture the gift of their children by producing summer talent camps for children personally developed by experts in various visual and performing arts fields. Promil's philosophy instills the importance of not only proper nutrition, but also proper parenting and guidance to fully support a child's proper growth and development.
Per DOH-FDA CFRR Permit No. 1983 s. 2018
This article is sponsored by Wyeth Corporate.