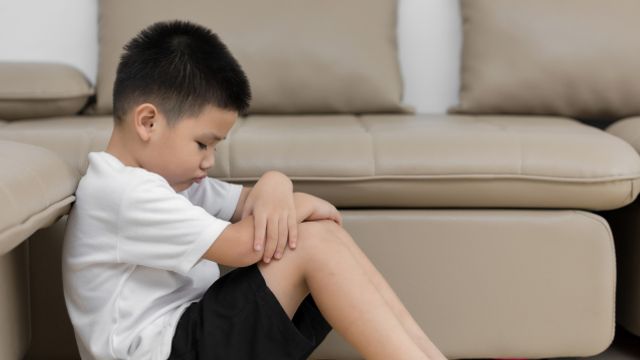 Society does not look too kindly on only children. 19th-century psychologist Stanley G. Hall's belief that being an only child as a "disease in itself" has long cast a shadow over the experience of such individuals. And while there are a number of criticisms of this view, the stereotype of only children as being spoiled, overprotected, and lonely has persisted over time.
Parents' consideration of their child's emotional and social development is significant when deciding if they are "one and done" or if they are willing to add to the brood. However, new research shows that parents do not need to worry about their only child's development, as only kids appear to be at the same level of character and social development as other kids who have siblings.
Alice Goisis, an Associate Professor of Demography and Deputy Research Director at the Centre for Longitudinal Studies, UCL, published a commentary on the subject. Goisis says that research with colleagues found that based on how children performed on cognitive tests, only children are quite similar to children with siblings. They also tried to check if only children's differences or similarities to kids with siblings might be more influenced by their parents' characteristics rather than by their sibling status.
Based on their study, Goisis says that by the age of 11, only children's cognitive development is more closely linked to factors such as their parents' relationship dynamics and the family's socioeconomic status than whether they have siblings. Simply put, the overall financial and emotional resources within the household plays a more significant role in shaping kids' life outcomes than the number of siblings they have to share those resources with.
Family structure
Goisis further revealed that they used data from British cohort studies, which track the lives of thousands of people born in various years in Britain. This extensive dataset provided insights into family backgrounds such as parental education levels, social classes, and family structures.
To assess children's cognitive development, Goisis says they examined the results of cognitive tests taken by study participants at the age of 10 or 11, focusing on their verbal skills.
And the findings were intriguing. Only children displayed similar cognitive scores to children from two-child families, and at times, even outperformed children with two or more siblings. However, this finding is less pronounced among children born around 2001 onwards.
Goisis and colleagues then hypothesize that their observations across the generations can be attributed, at least in part, to the evolving characteristics of only-child families. They observed that single-child families in Britain, on average, tend to be better off. Despite this, society tends to associate only children with potentially disadvantaged conditions, such as separated parents. They further attribute the only child "advantage" over kids with siblings to the changing composition of single-child families.
Breaking stereotypes
Goisis' conclusion from the research is that having or not having siblings has a limited impact on kids' development, especially when compared to other family characteristics. But what has a more substantial impact is growing up in a disadvantaged household.
Goisis highlights the importance of her findings, saying that "It is time to shift away from the perspective of only children as a single group sharing particular traits."
The findings underscore the importance of shifting away from a one-size-fits-all perspective on only children. Instead, we should embrace the idea that various pathways lead to having an only child, whether by choice or due to external circumstances. These pathways significantly influence children's outcomes and life trajectories.
Being an only child should not be seen as a disadvantage. Parents should not be judged just because they choose to raise a single child. Single children should not have to bear the preconceived notion of being "spoiled" or "socially inept" throughout their lives. We should understand that societal concepts, such as that of the only child, are not static; they evolve with societal changes and the diversity of family situations. We should embrace these shifts in beliefs to better understand people and help dispel enduring stereotypes in our society.