Don't Believe Everything On Dr. TikTok: Common Misdiagnoses In Kids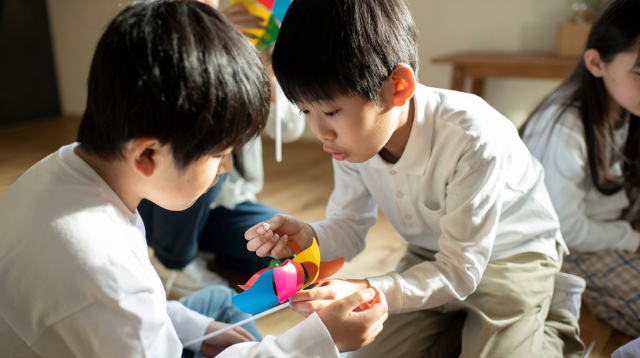 Ever watched a TikTok video and think, "Is my child sick, too?" You see a child with autism flapping his hands, walking on his toes, and spinning… And you panic inside because you observed one or two similar behaviors in your child. 

But often, the medical information you see on social media isn't reliable. So pause, take a deep breath, and think it all through first, mom or dad. 

There's never a one-size-fits-all approach when it comes to kids. Keep in mind that many conditions present themselves in different ways, especially in children. These include mental health issues, developmental delays, and physical illnesses. 

RELATED: CDC Updates Its Developmental Milestones For Kids After 20 Years

Sometimes, a sign seen in two children implies different conditions. Sometimes, it's not even a symptom but a normal part of development depending on the circumstances.

In this article, we briefly cover some of the concerning behaviors you might see in your kids and the common diagnoses according to Child Mind Institute. Then, we list alternative cases. 

Take note that whatever the condition (or the lack thereof), a proper diagnosis can only be determined by experts in the field. That means psychiatrists, developmental-behavioral specialists, and pediatricians.

"Why is my child still not talking at his/her age?"

Speech delay is one of the most voiced concerns by moms and dads. We hear it from parents who follow us on Facebook and Instagram and those from our group, Smart Parenting Village. 

You might read somewhere that kids should say "x" number of words by a certain age. Or, you might see a friend or relative's child speaking ahead of your own.

ADVERTISEMENT - CONTINUE READING BELOW

Autism is the most common diagnosis (or misdiagnosis) when there's developmental delay. This is especially true when the child is 2 to 3 years old. However, there are also cases wherein it could be selective mutism. 

'Take note that whatever the condition (or the lack thereof), a proper diagnosis can only be determined by experts in the field.'

Here, the child cannot communicate during some instances due to an anxiety disorder in unfamiliar social situations. But, heed the reminders of psychologist Steven Kurtz, PhD. He said, "You can have difficulty with communication for a lot of reasons. The thing to look for is the consistency across situations."

"My child can't focus or pay attention."

Trouble paying attention can imply ADHD (attention deficit hyperactivity disorder) in one child and anxiety or OCD (obsessive-compulsive disorder) in another. 

If it's ADHD, the child is usually also hyperactive and impulsive—all three signs have to be outside the normal range. On the other hand, kids with other mental health issues can also exhibit these symptoms. 

RELATED: 5 Tips to Help Improve Your Malikot Child's Focus and Attention Span

Jerry Bubrick, PhD, a clinical psychologist at the Child Mind Institute cites an example, "A kid may be sitting in class having an obsession about needing to fix something, to avoid something terrible happening. Then the teacher calls on him. When he doesn't know the answer to the question, it looks like he wasn't paying attention, but it's really because he was obsessing."

"Grabe 'yung tantrums ng anak ko! At napaka-tigas ng ulo!"

Lashing out and other disruptive behaviors may signal oppositional defiant disorder (ODD). Kids with this condition disregard rules and even argue with adults or become hostile with other children. 

In some cases, it's a way for a child to cope with anxiety, too. So, the disruptive behaviors have to be consistent for at least six months before a conclusive diagnosis can be made.

RELATED: 7 Effective Discipline Tips for 'Sobrang Matigas ang Ulo' Moments

Another possibility is ADHD. The high bursts of energy translate into bursts of anger. Then, some kids may have learning disorders, which may lead to frustrations that trigger their disruptive actions. 

"When parents and teachers are looking for the causes of dysregulation, it helps to note when it happens—to flag weaknesses and get kids support," says Nancy Rappaport, MD, a Harvard Medical School professor.

"Depressed yata ang anak ko. Palaging malungkot at iyakin."

Feeling sad, losing interest in playtime and other daily activities, and inability to concentrate are all typical signs of depression. 

Linda Spiro, PsyD, a clinical psychologist, says, "While it is normal for everyone to feel 'down in the dumps' sometimes, children experiencing sadness or irritability that lasts for more than two weeks and impairs their ability to function may be thought of as experiencing a depressive episode."

The symptoms could be brought by anxiety, too. There's a key difference when it comes to the treatment of depression vs. anxiety, so the right diagnosis has to be established. 

RELATED STORIES ON DEVELOPMENTAL DELAYS:

ADVERTISEMENT - CONTINUE READING BELOW

In some cases, kids with physical conditions that affect the hormones would also show similar signs. For instance, if they have hypothyroidism, they could look depressed and experience drastic weight changes (which is another symptom of mental health disorders). 

The bottom line is, don't trust Dr. TikTok or Dr. Google for that matter. If anything about your child is concerning you, talk to your pediatrician or a specialist right away. 

It helps if you have a record of the symptoms you've observed, how long they've been present, and what were the circumstances when you observed them. 

These will definitely help in properly diagnosing your child.

Trending in Summit Network