6 Things to Check in a Preschool for Your Special Needs Child

The first thing parents often do is get information. They can start off by understanding what qualifies as special needs.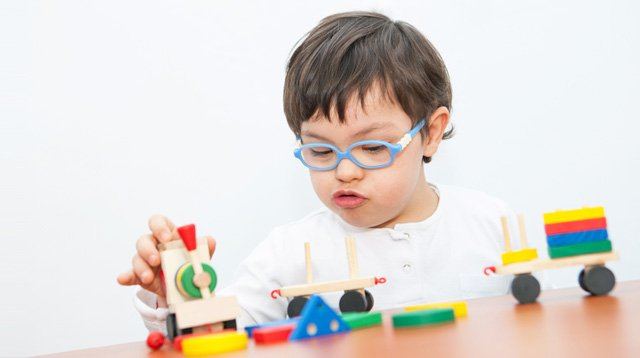 I sat across her and held her hand as she wiped her tears. She had just finished sharing the developmental pediatrician's diagnosis with me, barely able to say the word "autism" out loud. "Don't worry," I said, "we will help you. It's going to be okay. You'll see." 

As the director of a preschool that's been around for 22 years, I've met many parents who have tearfully come to me after being told their child has special needs. Not only are they saddened by the news of a diagnosis and overwhelmed by the changes it will bring to their lives, but they're also fearful of which schools their children can go to, and worried about the kind of lives their children will have. "Where will he go now?" they often ask. And I answer, "He can stay here. We will do this together." Remember the saying, "It takes a village to raise a child?" Parents should not be expected to do it alone.

Being told your child has special needs can feel like the start of an uphill battle. The first thing parents often do is get information. They can start off by understanding what qualifies as special needs.

According to the Department of Education (DepEd), the following are conditions that make learners fall under the "special needs" category:
1. Physical disability
2. Hearing impairment 
3. Visual impairment 
4. Multiple disability with visual impairment 
5. Orthopedic handicaps 
6. Intellectual disability 
7. Learning disability 
8. Autism spectrum disorder 
9. Communication disorder 
10. Emotional and behavioral disorder 
11. Chronic illness 
12. Gifted and talented

ADVERTISEMENT - CONTINUE READING BELOW

What other parents are reading

Two years ago, the DepEd recognized 471 schools, made up of SPED (special education) centers and regular schools offering elementary programs for special needs students, who at that time numbered to about 250,000.

These figures are not encouraging -- there are far too few schools for too many children. Thus, many parents are opting to keep children at home to be tutored privately, the disadvantage of which is that socialization and communication development gets put in the backburner, because they aren't given the opportunity to regularly interact with a peer group. In the meantime, experts in the field of Child Development are clamoring for parents and teachers to give more focus on play time and the development of social and communication skills for ALL learners. 

But apprehensions abound on putting or keeping children with special needs in school, because of questions like:
1. Will the school really be able to help my child?
2. Are the teachers and staff equipped to handle and take care of my child?
3. Will the teachers and staff love my child?
4. Will the other children be nice to my child?
5. Will the other adults (parents, guardians, relatives) be accepting or kind to my child?
6. Will my child be happy?

Oftentimes, after hearing a diagnosis, proactive parents go on "beast mode" and research relentlessly, searching for any information about their child's needs, and tracking down the best doctors, therapists, treatments and schools they can afford.

Parents are understandably cautious when it comes to picking a school. While not all preschools are equipped to handle children with special needs, there is a growing number of them that are including special needs students in their classrooms. 

CONTINUE READING BELOW

Recommended Videos

What other parents are reading

Some parents even question the effects of having children included in regular schools, but one of the benefits of putting your child in school with typically developing children is that you increase the chances of him copying the behavior of children his age.  They also get desensitized to the noise and hum of a busy room, as they get used to a routine of working independently and joining group activities. They also teach their classmates and other people in the school community about acceptance, understanding and kindness. 

How can parents like you find the right school for your special-needs child?

1. Ask your child's doctor, therapist or the therapy center director. 
Our school, for example, works with therapy centers in the area, because teachers and therapists need to share goals and strategies if we want to see more positive outcomes.

2. Talk to the school director and teacher-in-charge of prospective schools.
Ask them straight out if they accept children with special needs and what their policies are. Some schools would take in 1 or 2 children with special needs in a classroom, depending on the children's needs and the class size.

3. See if they have clear guidelines and rules.
If they have experienced working with special needs children, they will already have policies in place, such as, whether children will be pulled out at certain times of the day for one-on-one work, or how they determine which children need a shadow teacher, and the like. You want to be in a school where the teacher has experience working with children with special needs.

ADVERTISEMENT - CONTINUE READING BELOW

What other parents are reading

4. Look at how they plan the curriculum and assess special needs children.
Will the school prepare an individualized educational program for my child? Usually, this will cost extra, and the school might have other additional fees for students with special needs. It's a good idea to know what all those additional costs are right away. Some schools modify their curriculum and assessment scales to match the special child's skills and abilities. Reports on your child should focus on your child's strengths and weaknesses, as well as where your child has made improvements and what goals they have set for the coming months. 

5. Ask about working with other specialists.
You will also want to know if the school is open to having the therapists come and observe the child while in school, and if therapists or other specialists working with the child can attend parent-teacher conferences.

6. Do an "observation day".
Another thing worth doing is a trial class -- but don't expect your child to be good as gold on his first sit-in. The school might be able to give you a few days of trial classes to better see how your child fits in with the group, takes to the teacher, and settles into the environment. It's important for you to be able to see the "potential" of the place. 

While the first few trial sessions may not go smoothly, after seeing how the teacher works with your child and how she teaches the other children to play with your child, try to envision a few weeks down the road, and think if your child would be able to feel at home in that kind of environment.

ADVERTISEMENT - CONTINUE READING BELOW

Remember that mommy whose hand I held? One night, a few months later, our team was having dinner after meeting with one of her son's doctors. "Thank you, teachers," she said to us warmly. "You're welcome. But you know we only got this far because your son is so amazing and you are so involved." While he may not have been "cured," we knew how far he had come and that there was so much more he could still do. It really does take a village to raise a child, and with special needs children, the village is just a bit bigger. 

Barbara Server-Veloso has a Masters Degree from the University of the Philippines in Early Childhood Education. She has been teaching since 1993 and is known as Teacher Thumby in her preschool, Toddlers Unlimited, and Ms. Thumby in her grade school, Thinkers Unlimited (Alabang). She is also a partner in Spark Discovery Center (Jupiter Street, Makati) where she teaches the Baby and Me Class. She is also the mother of Lucas, 10, and Verena, 6. In her free time, she offers Essential Oils 101 talks for mothers and teachers interested in healthy, natural lifestyles.

What other parents are reading

Celebrate your pregnancy milestones!


Enter your details below and receive weekly email guides on your baby's weight and height in cute illustration of Filipino fruits. PLUS get helpful tips from experts, freebies and more!

You're almost there! Check your inbox.


We sent a verification email. Can't find it? Check your spam, junk, and promotions folder.

Trending in Summit Network