Could Your Child Have Sensory Processing Disorder?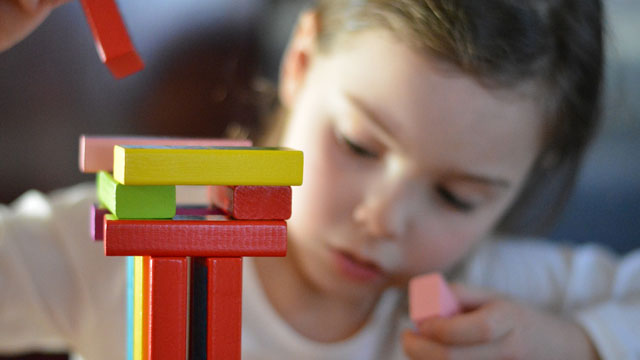 Around 15 percent of the world's total population lives with some form of disability, according to a report by the World Health Organization (WHO). Two to four percent of them experience significant difficulties in functioning. 

There's also been an increase in the prevalence of psychosocial and developmental problems, shares Dr. Alexis Reyes, one of the leading developmental and behavioral pediatricians in the country and technical adviser to the Autism Society Philippines.

Out of every 1,000 individuals, 10 will have intellectual disabilities, two to seven with autism, two to four with cerebral palsy, 78 to 90 with attention deficit/hyperactivity disorder (ADHD) or learning disabilities (LD), and one to two with hearing impairment.

"Social problems are not that easy to see," Dr. Reyes shares. "This is very sad because we are probably not aware that there are so many children and so many individuals who are actually having difficulties [but] can still be integrated into society, given intervention."

What other parents are reading

The good news is by knowing about the red flags, or noteworthy clinical signs, parents and experts can identify children at risk for problems. These indicators can be tracked through regular developmental screening. Dr. Reyes shares an age-by-age guide so you can give your child a developmental health check.

Age-by-age red flags for developmental delays

Newborn

Eyes: cataract, opacity, nystagmus (involuntary repetitive eye movements), does not blink or focus
Ears: does not respond to loud sounds
Posture: seems stiff or floppy
Movements: asymmetrical 
Physical dysmorphisms (something different with the child's appearance)

ADVERTISEMENT - CONTINUE READING BELOW

4 months old

Head control 

Head falls back and does not remain upright when lifted from a supine to a sitting position

Standing up


Cannot push down or bounce on legs

6 months old

Gross motor skills

No head control
Cannot sit with help
Seems stiff or floppy

Fine motor skills

Does not reach out for objects

Language

Does not laugh or squeal
Does not turn head to sounds

What other parents are reading




10 months old

Does not crawl
Cannot stand when supported
Does not search for hidden objects
Says no single words like "mama" and "papa"
Does not respond to name 
Does not use gestures like waving or shaking head
Does not point to objects or pictures

15 months old

Does not speak at least at 15 words
Does not know function of common objects like brush, telephone, bell, fork, spoon
Does not imitate actions
Does not point to body parts

2 to 2 ½ years old

No words or sentences
No imitation
No following of instructions
No walking
No vision or hearing

What other parents are reading




3 years old

Typical child abilities:

Jumps in place, kicks a ball, balances on one foot
Knows own name, age and sex
Has self-care skills
Shows early imaginative behavior
Uses sentences of three to four words, short paragraphs

Red flags:

Waddles when walking
Uses little or no speech
Does not seem aware of other children, adults
Does not follow directions
Does not engage in imaginative play
Engages for long periods of time in repetitive behaviors
Has pronounced fears and phobias
Avoids looking at pictures or pointing at pictures
Cannot tolerate change or frustration without frequent tantrums

4 to 5 years old

Typical child abilities:

Can hop, heel and toe walk
Can draw a circle, square and triangle
Can speak in sentences
Can identify letters, name colors

Imitation is good and better social behavior is evident


Red flags:

Behavior issues, extremely aggressive, fearful, timid, passive or aloof
Language concerns: cannot speak in sentences, communicate needs or understand two-part commands
Motor concerns; cannot jump, run, hop or is clumsy
Learning readiness issues; cannot hold a crayon, recognize letters or colors

What other parents are reading




Warning signs of autism

0-12 months

Doesn't look much at people's faces
Not interested in social games
Little affection
Happy to be left alone
Poor response to own name
Doesn't like to be touched

After 12 months

Eye contact abnormal
Limited pleasure in games
Poor play skills
Poor response to name
Doesn't respond to gestures
Takes hand or parent to get object
Unusual sounds
Head/finger mannerisms

Early clues to learning difficulties

Preschool (3-5 years old)

Fails to recognize letters of his/her name
Difficulty remembering name of letters, numbers or days of week
Seems uninterested in playing rhyming games
Mispronounces words
Speech delay

Kindergarten (5-6 years old)

Fails to recognize and write letters or write his name
Has trouble breaking spoken words into syllables
Has trouble recognizing rhyming words
Fails to connect letters and sounds

By observing your child's activities, abilities and behavior, you can better communicate your concerns to your pediatrician if you notice any red flags or warning signs. 

"Share your worries with your pediatrician," emphasizes Dr. Reyes. "Most pediatricians have been trained to see this."

ADVERTISEMENT - CONTINUE READING BELOW

Sensory Processing Disorder

Did you know that there are actually seven senses in total? Aside from the senses of sight, hearing, smell, touch, and taste, we also have the vestibular (balance) sense and proprioception sense (awareness of your body parts relative to space). However, in some kids, the senses are compromised, thus affecting the way they learn.

A common health condition involving the senses is called Sensory Processing Disorder, also known as Sensory Integration Disorder, Sensory Integration Dysfunction, and Dysfunction in Sensory Integration. Those who have it are unable to receive or organize responses to the brain correctly, even though their senses work. This becomes a challenge since our senses help keep us safe (by reacting accordingly, as when we encounter something strange or painful), and help us learn.

Fortunately, there are now specialized centers in the metro to help address kids' sensory needs.

Hatch, a newly-launched center at The Podium in Pasig, is the first to bring Open Play to kids with special needs. The multisensory gym offers therapeutic benefits, which can be done by a parent and even without a therapist. It's a good alternative to therapy centers where waitlists can often be long. If the parent allows, open play can also be child-led and unstructured for more experimentation.

The learning process can be inhibited in children with SPD. Sensory Integration Therapy can help immensely.

PHOTO BY

Stephanie Esguerra Olarte

ADVERTISEMENT - CONTINUE READING BELOW

The newly-opened Hatch at The Podium offers Open Play, a multisensory gym that offers therapeutic benefits. 

PHOTO BY

Stephanie Esguerra Olarte

Recent research shows that children who receive Sensory Integration interventions in addition to other treatments achieved greater improvements in their ability to function in daily life. Hatch is fully-equipped for Sensory Integration Therapy, and with the assistance of Sensory Integration therapists certified in Hong Kong, can assess your child and develop a program specially designed for his needs. 

This article was last updated on June 7, 2019 at 9:45 p.m.

Trending in Summit Network