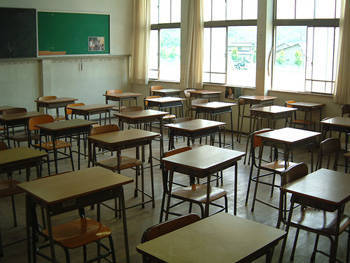 With the introduction of the Department of Education (DepEd)'s K+12 (Kinder plus 12 years) program, the education cycle in the Philippines will be extended for two more years starting the 2012-2013 schoolyear, with the objective of preparing the graduates to become more suited to the current needs of the different industries.
To summarize, the program will entail kindergarten, six years of grade school, four years of junior high school (grades 7 to 10) and two years of senior high school (grades 11 to 12).
Said DepEd Secretary Armin Luistro, "In 2012, we will begin using the new curriculum for Grade 1 and Grade 7. The curriculum is almost complete for these two levels, and we will soon begin preparing our teachers."
He adds, "We will implement a fresh, enjoyable, dynamic, learner-centered curriculum. The extension is just [in terms of the years] but the real revolution in education is to make the curriculum so attractive, enjoyable and a real learning experience for the students."
The usual norm, which involves memorization, rates low on critical thinking and, being teacher-centered hampers studying, as the teacher's absence stalls the learning process.
Part of the program will require Grade 1 pupils to go to school for four hours, whereas the high school curriculum will be made more "interactive"; based on the "science of everyday life."
The said program is planned to be completed by 2018.
For a comprehensive guide on the K-12 educational program, visit gov.ph.


What are your thoughts on the K+12 program? We'd love to know. Leave a comment below.

SOURCES:
• January 8, 2012. Tarra Quismundo. "Fresh curriculum for first grade, first year" newsinfo.inquirer.net 
• December 16, 2011. "DepEd: K+12 Educational Program Starts in 2012 + What do you think of the new system?" femalenetwork.com 
Photo from commons.wikimedia.org