Is Your Child Selfish? 5 Practical Ways to Teach Her to Share

Don't be hard on your preschooler. She just doesn't know how to share yet.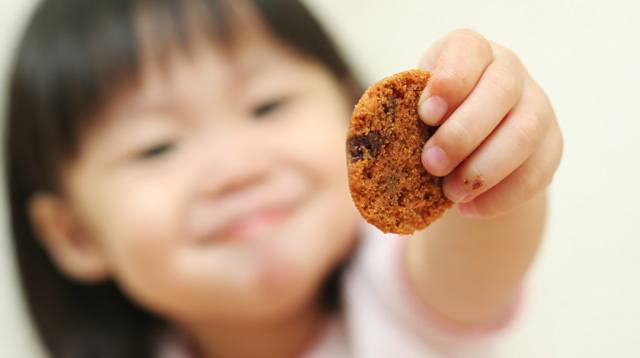 Your preschooler clings on to his toys when a playmate asks to borrow it. Is your child selfish? Don't worry, mom. He's not.

"[Preschoolers] are not selfish, but rather egocentric. At this stage, kids' only reality is themselves. Everything is directed at themselves. This manifests most during play," Brian Vincent Calibo, school coordinator of Playgym, Britesparks International School and Fastrack Kids, told Smart Parenting. 

It's difficult for your preschooler to share because he can't help it. But it doesn't mean you can't encourage him to be more giving. Here are a few practical tips on how to do just that:

1. Introduce her to the different kinds of sharing
Sharing can get a little complicated, whether parents realize it or not. When your child shares a toy, he can expect that it will be returned later on. But, when you ask your child to share a snack, the piece he hands over doesn't come back to him. Plus, there's also sharing in the context of taking turns and sharing in a public space like a playground. 

So your child knows what to expect when you ask him to share, be specific about what you want him to do and briefly explain what will happen when he shares in a given situation. "A child can be taught to understand some basic rules," Sara Lise Raff, an educational consultant, told Parents. For example, explain that whenever he walks away from a toy, it's free for anyone else to play with. 

What other parents are reading

2. Practice at home
One of the best ways to teach sharing is to model and practice it at home. Be conscious of how you demonstrate sharing with your child. Dr. William Sears, a renowned pediatrician, advised saying something like, "Mommy is sharing her cookbook with her friend." 

Share with your child, for example, "Want some of my popcorn?" or "Come sit with us -- we'll make room for you." Try and use the word "share" whenever you can, so your child will be able to pick up on what it means sooner.  

You can also play games where you ask your preschooler to share. Give her a pile of small toys or snacks, for example, and give out instructions like, "Share one with dad and share another one with Kuya." It can also be applied in everyday scenarios. When your child brings home little things from school, like buttons and stickers, ask if he can share it with siblings. Do the same for other members of the family. 

3. Time it
It's not always that a child immediately understands that sharing toys and taking turns isn't permanent. If the toy is his, it will be easier for your child to share if he knows he'll get it back after. A timer is a useful tool for situations like this.

"Two minutes is about right for younger children. You can ask older ones to wait longer," said Dr. Sears. "If the time method doesn't work, time-out the toy. Put it on the shelf and explain that the toy stays there until they learn to share it. Children may sulk for a while as the toy sits unused, but sooner or later the realization hits that it's better to share than to forfeit the toy completely." 

ADVERTISEMENT - CONTINUE READING BELOW

What other parents are reading

4. Deliberately create sharing opportunities
These include play dates where everyone can bring a toy which will be shared with the group, according to BabyCenter. Make sure to explain this to your child beforehand. You can let her pick the toy she wants to share or suggest toys that are great for playing with a friend like walkie-talkies, sports playthings, and art materials. 

You can also open sharing opportunities in little ways. Give your child a serving of his favorite snack, for example, but add a little more. Then, say something like, "That's a lot! Can you give some to Ate?"

5. Respect your preschooler's possessions and keep some things off-limits
Grown-ups have belongings that they're reluctant to share (like those with sentimental value). Your preschooler will have these too, like a treasured lovey. If you know an item holds a special place in your child's heart, avoid forcing him to share it with a playmate. 

There are other situations where you have to be realistic with sharing. Preschool teacher Vanessa A. shared a few examples with PopSugar, "If he only has a small piece of cake, is it realistic to expect him to give some of it away? If it's his brand new toy that he's just opened up, or if it's a toy that demands he be actively involved, can he just drop what he's doing and give it to someone else?"

Importantly, respect your child's belongings and always ask permission when you want him to share something with you. Say something like, "That looks fun! Can you share your crayons with me?" Reassure him too that you'll take good care of his things. He'll follow your lead and do the same when it's his turn to borrow from a friend. 

CONTINUE READING BELOW

Recommended Videos

What other parents are reading

Celebrate your pregnancy milestones!


Enter your details below and receive weekly email guides on your baby's weight and height in cute illustration of Filipino fruits. PLUS get helpful tips from experts, freebies and more!

You're almost there! Check your inbox.


We sent a verification email. Can't find it? Check your spam, junk, and promotions folder.

Trending in Summit Network