5 Effective Ways to Raise an Honest Child

Sometimes our kids don't really understand what a lie is. Here's how you can encourage them to be honest.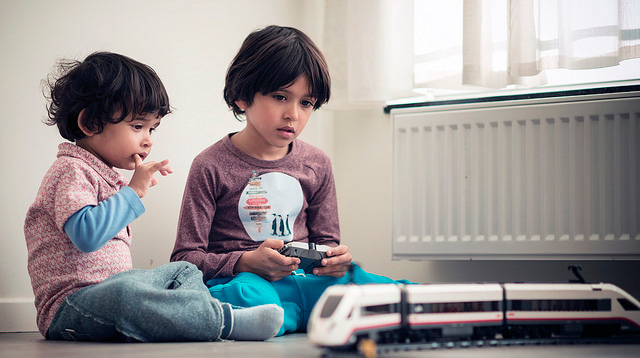 Being labeled a "liar" is never a good thing. It can mean a person is deceitful and cannot be trusted. But does this hold true for children as well? Not exactly. Lying at toddler to preschool age is typical of a child's development and and can even be seen a good sign. But, of course, every parent still wants to raise honest children.

How to raise honest children

A preschooler will lie for a number of reasons but rarely is it with malicious intent. Your child may be lying to avoid you getting mad at him, to please you or seek your approval, or to get your attention. Here are other reasons why children lie and a few tips how you can raise an honest child.

1.  Don't freak out.

"We're in an age where we want to be very close to our kids so it can feel like a real fracture when our kids are dishonest with us," says Rick Weissbourd, a senior lecturer at Harvard Graduate School of Education. It can hurt, yes, but don't take it as a sign of bad parenting -- or a bad child.

Majority of kids lie; in fact, according to Weissbourd, studies show that 95 percent of kids will lie to their parents at some point. Moreover, research published in the journal Psychological Science earlier this year showed that lying is a cognitive milestone for kids, and it's perfectly normal for children to lie once they reach a certain age.

What's more, kids will lie about all sorts of very innocent reasons, says Weissbourd, so there's usually nothing to get too worried about. 

ADVERTISEMENT - CONTINUE READING BELOW

What other parents are reading

2. Listen and understand.

Before you lose your cool about your little one's wee fib, try and understand the root of his lie. Lisa J. Redoble, assistant professor of the Department of Family Life and Child Development at the College of Home Economics, University of the Philippines in Diliman, told SmartParenting.com.ph that the line between reality and fantasy remains blurry for toddlers -- sometimes they don't really understand what a lie is. "When they say, 'I saw a snake under my bed,' they are fantasizing. They are using their imagination. So wala pa talagang lying diyan."

Sometimes, preschoolers make up tall tales or deny things you know they've done. This is okay. You preschooler will lie sometimes because she could be seeking your approval, trying not to get you mad or wants your attention. Often, these lies are understandable and forgivable.

3. Encourage honesty.

"Talk to your children about what it means to be honest and why honesty is an important value," says Weissbourd. For young children who may have difficulty with grasping moral implications, stories like the classic The Boy Who Cried Wolf can illustrate the consequences of lying and the importance of being trustworthy.

"Acknowledge that telling the truth may seem difficult sometimes," adds Weissbourd. And that is true even for us grown-ups. But, even so, telling the truth is still less painful than lying. Building a relationship that's a safe place for telling the truth will help. Child and family psychotherapist Fran Walfish says,  "You want to keep the connections open so that your child can tell you anything."

Pediatrician Tanya Remer Altmann recommends saying the words, "It's important to tell the truth," rather than the accusatory, "You lied."

CONTINUE READING BELOW

Recommended Videos

What other parents are reading

4. Praise honesty.

If your child is denying something you know she's done (like drawing on mommy's mirror), a good way to handle the situation is with the Columbo approach or playing dumb. Say, "I wonder who drew on mommy's mirror with red lipstick? I wish someone would help me clean this up." This makes it easier for your child to tell the truth, and when she does, commend her honesty and tell her you're proud of her. "Sometimes being honest is really tough for them, it takes real courage. And we need to be able to honor that courage," says Weissbourd.

As much as possible, avoid punishing your child for telling a lie. Experts agree that harsh punishments do not work for young children and can even lead to undesirable consequences like rebellion and stubbornness, according to BabyCenter. Positive reinforcement is still the best way to go.

"These are teaching opportunities to show your child what they should do in the future," Altmann told WebMD. "Unless it's really serious, stay away from punishment and turn it into a learning opportunity."

5. Model honesty.

"Children learn values by watching our actions and the actions of other adults they respect. Pay close attention to whether you are modeling honesty and integrity in your day to day interactions," says Weissbourd.

At the doctor's for example, do you tell your child an injection won't hurt? Or, do you say broccoli will give your child super strength to make him eat his vegetables? Let your child know that you can be trusted to tell the truth, and that you trust her to do the same, too. 

Sources: Harvard Graduate School of Education, PsychCentral, WebMD, BabyCentral

ADVERTISEMENT - CONTINUE READING BELOW

Celebrate your pregnancy milestones!


Enter your details below and receive weekly email guides on your baby's weight and height in cute illustration of Filipino fruits. PLUS get helpful tips from experts, freebies and more!

You're almost there! Check your inbox.


We sent a verification email. Can't find it? Check your spam, junk, and promotions folder.

Trending in Summit Network