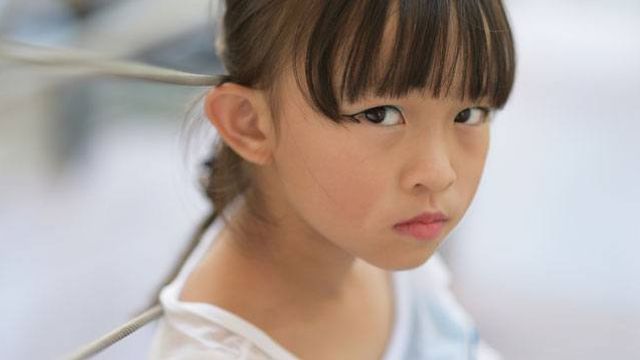 Imagine you're at the mall, and your child is pointing to a toy he wants you to buy. You dread the thought of telling him no. Why? Is it because he is probably going to start stomping his feet in anger and howl? Yes, the potential for an embarrassing scene is high, but you are not doing your child any favor by always giving in. In fact, always saying yes to his whims can lead him to grow up spoiled.

"'Spoiled' is a term used to describe kids (even adults) who seem to always want to get their way without any effort to earn it," Christopher Franz A. Carandang, a psychology teacher at the University of the Philippines Diliman, told Smart Parenting. These are the kids who feel like they "can get away with anything."

Child and adolescent psychiatrist Maria Celina H. Germar, M.D., F.P.P.A., F.P.S.C.A.P., described a spoiled kid as an "an overindulged child who engages in socially inappropriate behavior (i.e., tantrums, whining, crying, being excessively demanding or manipulative) whenever he does not get what he wants." 
And the possible consequences to spoiling a child can be a challenging future. Dr. Germar says, "A spoiled child may fail to grow into a mature, responsible adult who is able to take care of himself and take control of his life in positive ways…He may also have difficulty relating with others because he hasn't learned how to consider other people's needs and wishes." 

Limits have to be established to raise a good-natured, considerate, and independent child. But you need to be well-aware of the ways you may be overindulging your child. Here are the most common ones: 

1. You offer rewards too often
It can be tempting to bribe your child with treats whenever she does what you say -- something like, "'Pag behaved ka lang, bibili tayo ng toy later." But it encourages bratty behavior and often backfires in the long run, said Heidi Murkoff, author of the What to Expect When You're Expecting series. Your child may not do as you say anymore unless there's something in return. Let your child know that good behavior is expected of her wherever and whenever, not just when there's a prize involved. 
2. You are not consistent with consequences.
A parent's love and affection for a child can make it difficult to follow through with consequences to broken rules. "Naawa kasi ako, eh," is not an uncommon excuse. But children need boundaries because it is how they get to learn how the world around them works. Rules guide him towards the right direction 

Expect your child to lash out. Denise Schipani, author of Mean Moms Rule: Why Doing the Hard Stuff Now Creates Good Kids Later told ABC News that we should be calm and consistent when it comes to disciplining a child. "Apologize when it is warranted but do not apologize for discipline," said Schipani.  

3. You shield your child from negative emotions.
Whenever your child is upset because he doesn't get what he wants, point it out to him. Say something like, "I know you're feeling angry because you don't want to go to bed yet." Then, encourage him to talk to you about why he's feeling that way. 

Your child needs to know he's feeling these emotions of anger, frustration, and sadness. By experiencing them, he will learn to overcome them and move on, instead of letting his emotions get the better of him, said Dr. Laura Padilla-Walker, associate director of Brigham Young University's School of Family Life.  
4.  You don't give your child chores.
You don't want to raise a child who has this sense of entitlement, who feels that the world owes him. Your child has to know from a young age that not everything will be done for him. Assigning chores, as early as the toddler years, is a great way to do encourage your child to think of other people and not just "me, me, me." There are a lot of benefits that come with it too. Giving your child responsibility around the house fosters independence, a sense of responsibility, empathy, and self-reliance. See what chores are appropriate for your child's age here.

5.  You don't explain or model the need for manners. 
Manners are more than "please," "thank you," and "excuse me." They're outward expressions of respect, consideration, and kindness towards other people. They're also a mark of empathy. A child with a strong sense of empathy will be more inclined to think of other people's feelings and do something about it, like say "sorry" for hurting a classmate's feelings or "thank you" when receiving a gift from a relative.  

But, try not to force good manners either. "When you remind a child to say 'please,' do so as part of good speech, not as a requirement for getting what he wants," said Dr. William Sears, a renowned pediatrician. Sternly demanding the "magic word" before giving your child anything might only backfire. He will tire of polite words even before he understands what they're really for. On the other hand, be consistent. Remind her that you expect it of her too whenever she forgets.