7 Parenting Mistakes You Might Be Making With Your Preschooler

Here are expert advice and tips when it comes to the preschool years.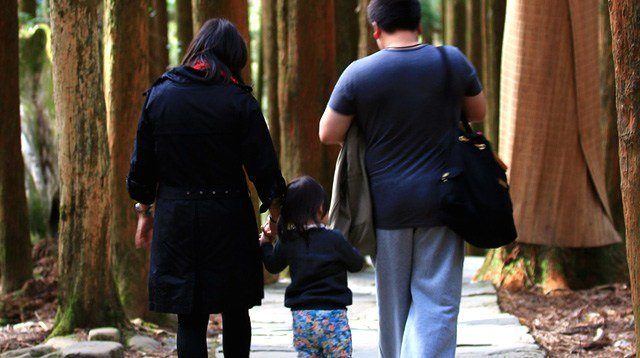 No doubt, it can be tough parenting a preschooler. It's at this age that your child has developed significantly in many areas including physically, socially, emotionally and in his use of language. He's starting to outgrow being a baby! As he starts to explore and test his independence, your parenting approach may need to adjust as well. If you catch yourself doing the following, take a deep breath and pay heed to the following tips.   

1. You are unclear how you want your child to behave. 
Your preschooler is still navigating the world and learning all its complicated rules. Your job is to guide him towards the right direction. If he's "matigas ang ulo" or you want him to stop doing something, like play with his food, what do you say? Instinctively, you might say, "no," "stop," "don't" or simply blurt out our child's name ("Lucy!").

What to do: Better directions will tell your child what behavior is expected of him and prevent misbehavior in the future. Try to say "Eat your food" or "Keep your bowl on the table please." Establishing rules beforehand makes it clear to your child how you expect him to behave. Just make sure the consequences are specific and logical.

"If you play with the basketball in the house, we'll have to keep it outside." Avoid starting with "If you don't..." said Madelyn Swift, author of Discipline for Life: Getting It Right With Children.

Instead, go for "When you've finished homework then you may play with the tablet."  

ADVERTISEMENT - CONTINUE READING BELOW

What other parents are reading

2. You don't read to your preschooler anymore.
Your child is at an age where reading books continues to be an essential bedtime routine. Even if she already knows how to read on her own, reading together is still a must, according to speech language therapist Anthony D. Koutsoftas, PhD., who has over 12 years of clinical experience that includes child language and literacy. Books develop your child's reading and language abilities.  

What to do: Make a habit of reading aloud together. Plus, now that your child is more talkative, be okay with letting him interrupt the story to ask and answer questions. Koutsoftas told Smart Parenting, "I think it's important to let kids have a dialogue with you even if it doesn't seem to be about the book. When the kid points to a book and says, 'Oh, that red balloon looks like my red truck,' they are connecting it to what they know. They are learning how to be inquisitive when they ask questions." 

3. You don't engage with your preschooler when he's being "madaldal."
It can sometimes be too easy to ignore what your preschooler is telling you when your mind is preoccupied with work or errands. Also, let's face it -- children interrupt us all the time. Ignoring your child altogether or giving him a quick shush is a missed opportunity to teach him about respect, empathy, and caring behavior, said psychologist Dr. Melanie Greenberg. 

What to do: Be a role model of how your preschooler should treat other people. Instead of giving him the cold shoulder, say something like, "It's hard for me to listen to you right now because I'm busy cooking." Then, you can tell your child you'll get back to her right after you're done.   

CONTINUE READING BELOW

Recommended Videos

What other parents are reading

4. You let your child have unlimited screen-time. 
Gadgets and screens are being placed in the hands of younger and younger kids, and it's having a strong effect on their behavior, according to Michelle Lichauco-Tambunting, co-founder and directress of Young Creative Minds Preschool. "One of the first things I tell our teachers to ask during parent-teacher meetings is 'How much screen-time or TV-time is your child getting?' If they've already had so much screen-time that's going to be the child that hardly sits down, who cannot finish a puzzle, who will not finish coloring, who will not share because they cannot wait for their turn."

What to do: "You can't kick the Internet and the digital age out the door. You have to learn to live with it," said Michelle. Set up parameters and rules for gadget use instead. Put a time limit on your preschooler's screen-time and monitor what apps he uses. Plus, "let gadgets and screens be your last defense," said Michelle. "Have these gadgets with you by all means. [But] teach kids that there are other things they can play with," says Michelle.  

5. You don't assign your preschooler household chores. 
The earlier your child starts doing chores, the better, said Elizabeth Anne King-Santos, professor in Early Childhood Education in Kalayaan College and Roosevelt College. Chores at a young age help children build good habits, a lasting sense of mastery, responsibility, and self-reliance. Household chores are one of the most helpful tools to raise a child who isn't spoiled, can express empathy, and understands the meaning of gratitude. 

What to do: Elizabeth shared that at 4-year-old son Inigo already knew it was his job to fix his bed in the morning, water the plants, and help his mom set the table. Find a list of age-appropriate chores for your preschooler here.  

ADVERTISEMENT - CONTINUE READING BELOW

What other parents are reading

6. You are quick to dismiss his behavior as "acting." 
Preschoolers can sometimes be drama kings and queens. It's easy to lose your patience and dismiss your child's "antics" and "pag-iinarte" with an irritated reprimand. But again, by doing so you miss the opportunity to be a role model for empathy and caring behavior. 

What to do: When your child is showing you he's frustrated or mad, understand that there is a reason for it. A simple phrase like, "I understand how you're feeling. I would be sad about it too" along with a hug is sometimes all your child needs to feel better. 

And, when it comes to your child's opinions, don't be so hasty to prove him wrong or say no. "Like grown-ups, children want to feel that their opinions matter -- and often get mad when they are told they are wrong," says Dr. Thompson. For example, when your child says, "I don't want to go to school!" instead of saying "You have to", try "What don't you like about school?"   

7. You don't have conversations with your preschooler. 
We talk a lot to our kids, but a lot of it is telling them to hurry up getting dressed in the morning or to remind them to bring their baon. However, real conversations are important in nurturing a parent-child relationship. 

What to do: Make it a point to really talk to your child. "Pick the time when you know [your] child is most willing to talk," said Julie Lythcott-Haims in her bestselling book How to Raise an Adult. It could be at bedtime, during bath time or the car ride home from school. Initiate the conversation. "Show an interest in what they've been doing or what matters to them," says Lythcott-Haims. 

ADVERTISEMENT - CONTINUE READING BELOW

What other parents are reading

Celebrate your pregnancy milestones!


Enter your details below and receive weekly email guides on your baby's weight and height in cute illustration of Filipino fruits. PLUS get helpful tips from experts, freebies and more!

You're almost there! Check your inbox.


We sent a verification email. Can't find it? Check your spam, junk, and promotions folder.

Trending in Summit Network