7 Ways to Get Your Child to Do as You Say

Tired of finding all the toys still scattered on the floor after you've asked your child to clean up? Read this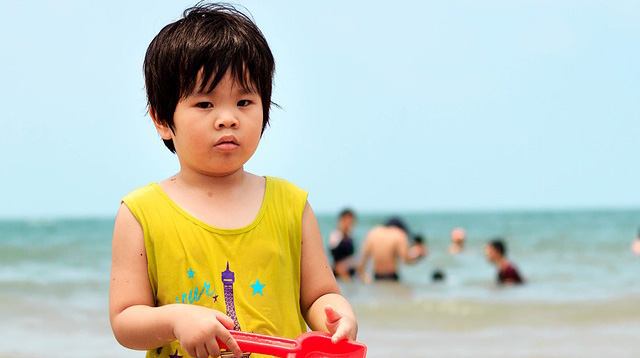 The way we talk to young children is often different from the way we talk to adults.  We use simple words that they'll understand, for example, and we avoid long and complicated sentences. In the same way, parents should also adjust the way we give directions to children. If you're finding that your child does not clean up his toys when you ask him to, try these expert tips next time: 

1. Connect.
A useful parenting tip when talking to children is to squat or crouch to their eye level. It shows that you're engaged and ready to listen. More importantly, your child can hear and understand what you're saying. 

"Don't try to give instructions or requests from across the room. Move in close," says Dr. Laura Markham, psychologist and parenting expert, in an article for Psychology Today. Get your child's attention by making eye contact or touching her arm to let her know you're telling her something. Another good way to connect is to make a comment on what she's doing, Dr. Markham adds. Say, "That looks like fun! But something might break when you throw that in the house." 

2. Tell him what to do, instead of what not to do. 
Imagine your child is sitting in his high chair and making racket by banging his bowl. You want him to stop, what do you say? Instinctively, we may say "no," "stop," "don't" or simply blurt out our child's name ("Lucy!"). It may stop him, but better directions will also tell your child what behavior is expected of him and prevent misbehavior in the future. Try, "Eat your food." or "Keep your bowl on the table please."  

ADVERTISEMENT - CONTINUE READING BELOW

What other parents are reading

3. Give one direction at a time.
Toddlers and preschoolers have short attention spans. If you're overloading your child with instructions, he may not be able to remember them all. Give it to him one at a time, and be specific, so your child knows hat is expected of him. Avoid unclear instructions. If you want him to "be good" in school, for example, say something like "Share with your classmates." If you want him to "be nice," tell him, "It's polite to say 'hi' back to you Titos and Titas." 

Aside from giving one specific and clear direction at a time, make sure you're not asking but telling. Avoid statements like, "Will you clean up your toys, please?" or "Eat your veggies, ok?" It gives your child the option not to do what you say.

4.  Provide choices. 
Giving your child opportunities to make decisions is a good technique to get your child to do as you say. Not only that, if your child is "matigas ang ulo" this can also lessen defiance and practice her independence. For small children, the best way to do this is to stick to just two choices and make sure you're okay with both options. If your child is refusing to get dressed, for example, hold up outfit options. Ask him if he wants to wear a blue shirt or a red shirt. 

"If they don't or can't pick between the two, don't offer a third," says Erin Leyba, a therapist focusing on families and children. Choose from one of the choices yourself. When your child complains, tell him that not choosing meant you had to pick for him and with that, the ability to choose goes away, says Sharon Silver, parenting speaker, and author.  

CONTINUE READING BELOW

Recommended Videos

What other parents are reading

5. Check if your child did what you asked her to do. 
It lets her know that you need her to follow every time you ask her to do something. If your child was able to comply, follow with affirmation and praise. If the job was only half done, say only some of the toys were picked up, follow up with another direction. ("Put all the toys in the toy box, please.") If your child was not able to follow at all, try not to get mad and move on to #6. 

6. Set rules.
If your child is yelling, for example, say something like "I'm having a hard time talking to you when you're shouting. I'll be happy to listen when you speak softer."

When setting rules and giving consequences, don't treat it like punishments, Madelyn Swift, author of Discipline for Life: Getting It Right With Children, told Parents. Avoid starting with "If you don't..." Instead, go for "When you've finished homework then you may play with the tablet." Another example would be when your child is prone to running off on his own when you're out of the house together. When he does, tell him he must hold your hand for the rest of the day. 

7. Take a deep breath. 
Avoid giving your child directions when you're angry or upset. This can be especially trying when it feels like we've told them to do something for the hundredth time. Try to keep calm. Our children look to us as examples, so model good behavior.

Sources: Centers for Disease Control and Prevention, Psychology Today 1, Psychology Today 2, PopSugar, Parents

ADVERTISEMENT - CONTINUE READING BELOW

What other parents are reading

Celebrate your pregnancy milestones!


Enter your details below and receive weekly email guides on your baby's weight and height in cute illustration of Filipino fruits. PLUS get helpful tips from experts, freebies and more!

You're almost there! Check your inbox.


We sent a verification email. Can't find it? Check your spam, junk, and promotions folder.

Trending in Summit Network