Your Child Is Too Tired for Homework? 6 Things to Add to Her After-School Routine

Children benefit greatly from routines!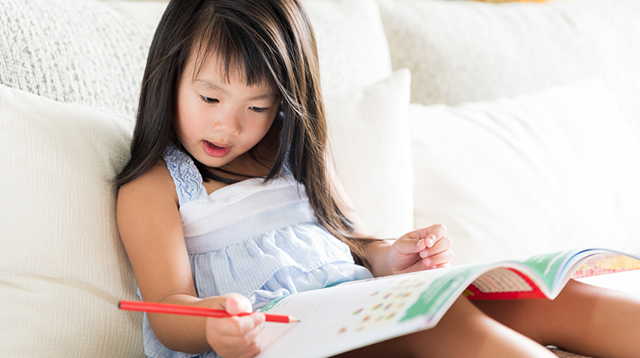 A lot has been said about how children benefit from routines. Bedtime routines, for instance, can help parents get their kids ready for bed without any power struggles. After-school routines can be great for helping children finish schoolwork when they get home in the afternoons.

6 practices to include in your child's after-school routine

Children may feel completely exhausted when they finish school, so they are not motivated enough to do anything else, even their homework. An after-school routine might be a way to solve that issue. Here are 6 activities you might want to consider incorporating into your preschooler's after-school routine.

Merienda

Your child will be tired when she gets home from school or other extra-curricular activities. A quick snack can help replenish her body with the energy she needs to study.

Kids Health also writes, "Snacks can keep younger children from getting so hungry that they become cranky, and they can keep older kids from overeating at larger meals. And for picky eaters of all ages, snacks can be added insurance that they're getting the necessary nutrients."

According to Kids Health, the best snacks are low in sugar, fat, and salt, and contain whole grains and protein. Examples of snacks you can give your preschooler are low-fat yogurt, cut-up fruit, sliced or chopped vegetables, and whole-grain crackers topped with cheese.

To encourage your child to make smarter, healthier snack choices, make sure to keep nutritious foods easily seen and accessible to your child.

Homework

Before you set a schedule for homework time, it might be a good idea to talk to your child first. Verywell Family recommends asking your child when she wants to get cracking on her homework — if she wants to do it as soon as she gets home or if she wants to get a bit of downtime before heading to the study table.

ADVERTISEMENT - CONTINUE READING BELOW

"Your child may be able to tell you about what matters to them in their time schedule, helping you to avoid scheduling homework during a time when a friend is available to play or during their favorite TV program," says Verywell Family.

Of course, there are benefits to having her do her homework right away. One mom explains to Romper why her four kids complete their homework as soon as they get home from school: "They won't feel as rushed or have to stay up later to complete it if they do it straight away. Additionally, if the school sends any notices about materials needed or projects, it gives me a chance to get it taken care of them. In my opinion, it reduces stress to get it out of the way ASAP."

Minimize distractions to help your child focus during homework time. She may find it helpful to be in a quiet environment or to be in a room by herself while her younger siblings are playing somewhere else.

What other parents are reading

Simple responsibilities

Jenn Simms, a career nanny, tells Romper that one of the benefits of giving your child responsibilities to do every day is it helps boost her self-esteem and gives her a sense of accomplishment. She sees that she can contribute something to when it comes to getting the household in order.

Simms says, "Kids and everyone really work better on routines, but if you have a routine and you give the kids responsibilities (putting shoes away and lunchbox on the counter, for example), it helps keep the adults' lives organized and flowing better, too. Also, giving kids responsibilities or having them help pick out a snack or what not gives them some self-esteem and a purpose, and they like feeling like they can accomplish things as we do. They are willing and want to help if you give them a chance and start it young."

CONTINUE READING BELOW

Recommended Videos

Some examples of tiny responsibilities you can give your preschooler are placing her baunan and water bottle in the sink, stowing her school bag in her bedroom, and tossing her uniform and used clothes in the laundry. Finally, don't forget to praise her and show her gratitude for her help!

Chores

We've said it before, and we'll say it again: kids benefit from doing chores! A 75-year study from Harvard University, which examined the childhood psychosocial variables and biological processes that influence health and well-being later in life, concluded that chores are the best predictor of whether or not kids grow into happy, healthy, and independent adults — kids who did chores tended to fare better as adults!

It is never a bad idea to incorporate a set of chores in your child's daily after-school routine. Don't be afraid to ask your child to help you in setting the table for dinner and cleaning it up afterward, feeding the dog, and cleaning up her room at some point in the afternoon! Make sure that the chores you assign to her are appropriate to her age. While the responsibilities mentioned above can generally be done by kids of all ages, that may not be the case for household chores.

If your little one complains about having to do chores, however, Romper has simple but smart advice: remind her that if she finishes her chores, she can play and enjoy her time later on, whether she wants to play with other kids in the neighborhood or get an hour of screen time.

ADVERTISEMENT - CONTINUE READING BELOW

What other parents are reading

Free time

Because kids are usually exhausted after school, they need at least 20 to 30 minutes to rest and unwind. A tired child will likely be unable to perform well in her academics and have trouble focusing. Romper also reports that, according to a study in the American Journal of Play, when children are given the chance to engage in free play, their decision-making skills improve, and they learn how to regulate their emotions better.

Once she's finished with her homework, let your child watch her favorite TV show, play with her siblings or neighbors, or maybe even take a power nap. As child psychologist Maureen Healy tells Romper, parents need to remember that "rest and restoration are essential to healthy development on a daily basis is an important part of intentional parenting."

Family bonding

Finally, don't forget to include an opportunity for family bonding in your little one's daily after-school routine! Aside from strengthening and deepening your bond, family time gives you the chance to catch up, discover the activities she did at school, and have a real conversation. More than anything, children yearn for time to connect with their parents, and spending time with the family as a part of her after-school routine (and following it every day) is a good way to quench that yearning.

What other parents are reading

Celebrate your pregnancy milestones!


Enter your details below and receive weekly email guides on your baby's weight and height in cute illustration of Filipino fruits. PLUS get helpful tips from experts, freebies and more!

You're almost there! Check your inbox.


We sent a verification email. Can't find it? Check your spam, junk, and promotions folder.
Trending in Summit Network