What Is Afterschooling And How Can It Work for My Child?

Learn how this not-so-well-known educational "trend" can enrich your kids' education.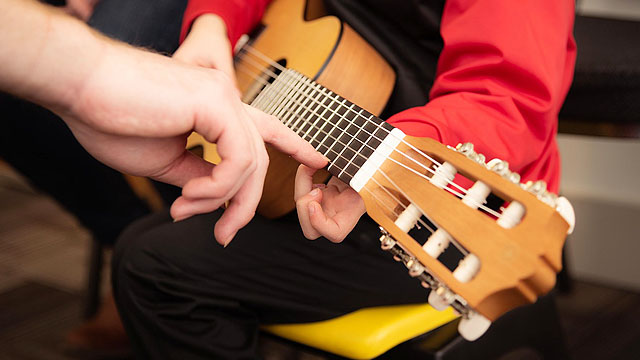 "You are your child's first and best teacher."

This is what Filipino hands-on parenting advocates Mariel Uyquiengco and Sanne Unson of The Learning Basket always tell the attendees of their parent education classes. Being homeschooling moms and part of Educating for Life, the organizers of the Philippine Homeschool Convention, they have seen firsthand how teaching one's own children truly has its benefits. 

However, Mariel and Sanne also know that homeschooling is not for everyone, and hope to "empower even the busiest working moms to be their children's first and best teacher." One surefire way to do so? Afterschooling!

What other parents are reading

What is afterschooling?

Afterschooling is a term commonly used in — but not limited to — homeschooling circles. Basically, it pertains to supplementing your child's education at home, beyond school hours. So it's sort of like homeschooling your child but only after he or she gets home from conventional or "regular" school.

ADVERTISEMENT - CONTINUE READING BELOW

The reality is that if you are a parent who has been letting your child learn other things—in addition to or beyond their school subjects—some people might say that you are already afterschooling, in a way. 

There is actually no one "right" way to afterschool your kid. You, as his or her parent, know him or her best. So you know what they need, what they're interested in, how much spare time they have, and what resources are at your disposal. 

For example, if your child wants to learn coding and it's not taught in school, you can help provide him or her with the resources or materials that he or she would need to learn it. Or perhaps you want to supplement what he or she is already learning at school with your own materials or books. This is also considered afterschooling!

Another afterschooling example: Teaching your kids entrepreneurship skills by helping them to start a simple business. The possibilities are actually almost endless.

What other parents are reading

How do you afterschool your child?

Some parents might be wondering how afterschooling is done, so here are some tips:

1. Determine what you want your child to learn (or what your child wants to learn).

Make a list of subjects or lessons that you think are important for your kid to learn, that are not usually covered in school. For example: how to budget money, how to communicate effectively with others, how to manage your time, etc. Think of ways or look for materials that can help you teach your kids such skills or lessons.

Alternatively, you might also want to involve your child in this process. Ask him or her what he or she would like to learn. Offer suggestions as needed.

2. Establish a routine.

Determine the time that you can dedicate to afterschooling your child and try to be as consistent as possible. If you can't make it a daily thing, try doing it weekly. The key is to have a routine of sorts so that your child already expects to "do school" with you.

ADVERTISEMENT - CONTINUE READING BELOW

3. Make it light and fun.

Think about it — your child already spends hours sitting at a desk in school. So when it comes to afterschooling, have as much fun as you can. Use games and things that he or she loves like art, cartoon characters, etc. to teach different subjects.

4. Be flexible.

Don't be pressured to have a curriculum or lesson plans. Just tune into what your child needs or wants to learn. Then use whatever you may think will work. There are many free resources on the Internet. 

What other parents are reading

A lifelong love of learning 

The most important thing to remember as your child's "first and best teacher," is that a lifelong love of learning is crucial—and afterschooling can help foster it.

"Choosing a school and getting children through their lessons is just half the battle that parents face in their children's education," Mariel says. "The challenge for parents is how to make the most of their children's schooling. The answer lies in the attitude that they have about learning. Choosing to encourage and cultivate a love of learning in children starts in one's own home."

ADVERTISEMENT - CONTINUE READING BELOW

Do you consider yourself an "afterschooler" or someone who practices afterschooling? How do you foster a love of learning in your child? Feel free to share in the comments!

Trending in Summit Network