Put That Screen Time to Good Use With These Books and More!

From AR-enabled books to innovative apps, the entire family can benefit from these state-of-the-art resources!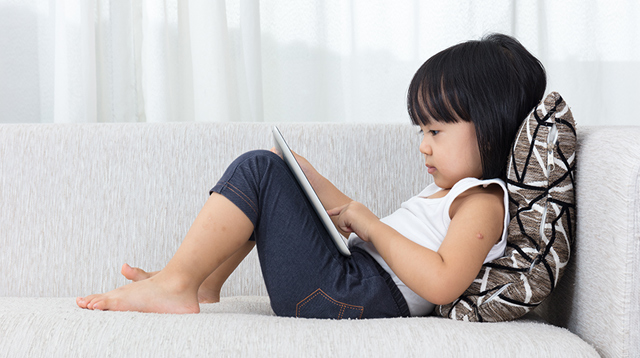 Textbooks that literally come to life

You may have encountered augmented reality (AR) in the realm of games and recreation, but that will soon be short-lived as more and more companies are using AR in inventive ways. Take Vibal Publishing as an example. One of the country's leading textbook publishers has introduced "LearnLive AR," which allows students to access (AR) features through illustrations and drawings inside Vibal textbooks. With the help of this application, kids can learn complex ideas in a hands-on way while also being more engaged with the lesson.

How do you access Vibal's latest offer? All you need to do is to download the LearnLive AR mobile app (available on both the App Store and the Google Play Store), scan a picture or illustration inside the textbook, and watch the 3D models, video presentations, and/or audio recordings that the app projects on the screen. Learning is definitely going to be a lot more fun!

ADVERTISEMENT - CONTINUE READING BELOW

Through Vibal LearnLive AR, students can access educational 3D models and videos by simply scanning illustrations on their Vibal textbooks with the Vibal app!

PHOTO BY

Courtesy of Vibal LearnLive AR

Learn more about Vibal LearnLive AR by visiting their website and Facebook page.

Talk about storybook characters coming to life

AR technology has also invaded children's storybooks! Little Hippo Books has launched its line of "Come-to-Life," which include books such as Cinderella, Little Bear's Big Adventure, Goldilocks and the Three Bears, and I Love My Mommy. Just download the free Hippo Magic App and scan the images on the book, and you'll instantly make reading a much more immersive and interactive experience for your little one!

While Little Hippo books are available for purchase on their website, you can also grab copies at the Big Bad Wolf Book Sale this year, starting February 22 to March March 4, 2019 at the World Trade Center in Pasay. Don't miss out on all the amazing reads you can get at this sale!

ADVERTISEMENT - CONTINUE READING BELOW

Make classic children's stories come to life by scanning the illustrations on Little Hippo books using the app!

PHOTO BY

Courtesy of Big Bad Wolf Book Sale

Learn more about Little Hippo Books by visiting their website and Facebook page.

Kids learn and interact in real time with this channel

Encourage a love for nature and animals in your little ones with the help of ZooMoo TV! This interactive TV channel, which is a collaboration between some of the world's foremost wildlife filmmakers and early childhood educationalists from the University of Otago in New Zealand, combines real-life wildlife footage with puppetry and animation to create a unique learning experience for young kids. The cast of the shows on the channel will help your kids learn about and foster a deep affection for different kinds of animals.

Watching ZooMoo TV is made even more fun by the ZooMoo App, which allows young viewers to participate in interactive activities while watching shows on the channel. The app features different games and activities that kids can enjoy, while also gaining knowledge on the wildlife.

ADVERTISEMENT - CONTINUE READING BELOW

Learn more about ZooMoo TV by visiting their website and Facebook page.

Monitor your child when he's online 

All parents want to protect their kids, especially now when they are so exposed to the Internet. But moms and dads may not always see the content their kids access online. The Visible Internet app is an efficient answer to that dilemma. Built around the idea of collaborating with kids to create a safe online experience, this app allows parents to monitor their children's online behavior without invading their privacy. It also lets parents know the exact location of their kids.

ADVERTISEMENT - CONTINUE READING BELOW

Basically, after downloading the application on their smartphones and connecting their kids' devices to it, parents will see what sites and online content their children access. When Mom or Dad sees that their child has accessed something unsafe or inappropriate, he or she has the option to send the child a reminder of the dangers of that content or even limit the child's access to it. Tony Fawaz, the Australian IT investor who founded Visible Internet, says that the app allows parents to interact with their kids and help create a safe online environment for them.

ADVERTISEMENT - CONTINUE READING BELOW

Learn more about the Visible Internet app by visiting their website and Facebook page.

Trending in Summit Network