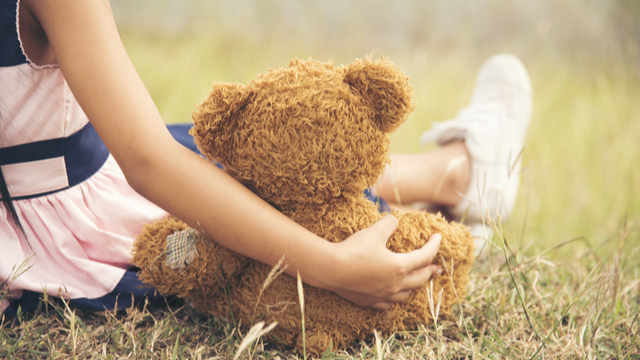 The lockdown forced kids to miss out on playdates, a great tool to hone their social skills. Playing in groups allows kids to get comfortable in each other's company, make new friends, and have their first taste of what it means to share. (It also lets you talk with other grownups!)

Now that quarantine restrictions have eased up, kids can go out and, as long as safety precautions are in place, some of you may be excited to host or join small playdates with family and close friends.

Dealing with a child 'stealing'

After more than a year cooped up in the house, kids will not react or behave the same when they go out or play with other children. Sharing toys or space can become an issue, as one mom from our Facebook group, Smart Parenting Village (SPV), experienced.

She asked for advice from fellow members: "How do you deal with a kid who 'steals' toys? I felt betrayed for my kid whose favorite toy was stolen from him."

Stealing and betrayed are strong words if we talk about kids 2 or 3 years old. Toddlers are impulsive — they think, "Everything mine." But they never take a toy or item that is not theirs with malice. They don't fully understand the concept of borrowing or sharing yet. That's why parents need to teach them.

Now, sticky fingers at age 5 and up is still a normal part of child development, a family and child therapist Meri Wallace tells Parents.

ADVERTISEMENT - CONTINUE READING BELOW

"Five- and 6-year-olds are in the process of developing a conscience, but it can still be very hard for them to control their impulses when they see something they want," Wallace says in the article. "Although they know the rules intellectually, they haven't internalized them yet."

Older kids may want it because of peer pressure — "I want that shiny thing, too."

For kids above age 3, child and adolescent psychotherapist Joyce E. Divinyi says they are driven by emotions like being in trouble or someone being mean. "It's helpful to find out what your child was feeling when she took something."

Maybe the child did not take anything without permission, as SPV member Maria shared. She advised against judging what the child did as stealing based on her experience as a child.

"May experience kasi ako nung bata pa ako, talagang di ko makalimutan yun! May kalaro ako, dami niyang laruan tapos naglaro kami tapos after naming maglaro, sabi niya sa akin, 'You like this?'

"Eh, ako naman na bata rin, sabi ko, 'Yes, I like it!' Sabi rin niya, 'Okay, it's yours now.' Kaya binitbit ko sa bahay after maglaro.

"Tapos nung gabi, may nag-knock bigla sa bahay, parents ng playmate ko. Kinuha yung mga laruang binigay, na-sad ako nun. Inisip ko nung tumanda na ako...baka akala ng parents niya ninakaw ko yung laruan when in fact, binigay ng anak nila yun sa akin."

Use 'stealing' as a teaching moment

Kids usually outgrow stealing, but if it happens, you need to talk to your child — don't put it aside. Use it as an opportunity to explain why bringing home a toy without their friend's permission is wrong.

As SPV member Anne explains, "Halos lahat ng bata may phase na nangunguha sila. Critical stage yun. Dapat supilin agad. Kapag hindi, turuan ng mabuti."

And when you do confront to your child about what is wrong and right, do not humiliate him. The last thing you want is to shame a child for "stealing" and label him as a bad kid. Doing so, as the Parents article noted, won't make him learn the lesson. Instead, he will remember that he can't take things that are not his because "he will get caught and yelled at."

Do you talk to the child who took a toy or his parent? 

Now should you talk to a child who took a toy without permission? It depends on your relationship with the child and parent. But it's always better to speak to the parent first and without using the word "steal" for starters.

As dad Mark commented on the post, "Talk to the parents ng kids, pero 'wag mo sasabihin na ninakaw. Baka kayo pa ang mag-away. Sabihin mo lang napagkamalan niya ata na toy niya ito or other way."

Other parents also do not like it when you discipline their child, says SPV member Arvie. That's why it's best to be direct with the parents. "This will lessen miscommunication in case the child refuses to give it back or denies that he stole it."

Approach the situation with calm, advises SPV member Jomille. "You need to know how to approach them ng non-offensive way. Kapag nagalit yung parents despite kind approach, itigil ang playdate. Stress lang yan kapag ganon ang parents. Parang dating lang, 'di tayo compatible."

ADVERTISEMENT - CONTINUE READING BELOW

To make it a teaching moment, SPV member Melody says, "You can teach your child to speak up and ask his playmate to please return his toy. If things escalate, then you can intervene.

"Try to ask the child gently if he wants to borrow your kid's toy and when he plans to return it. Then, maybe if he really likes it, you and your child can gift the other with a similar toy!"

When to worry about child's stealing

When does stealing become a concern? John Hopkins Medicine lists at least three things:

An older child that steals and does not feel bad about it
A child who constantly steals
If other behavioral problems also exist in the child.

Do you need to "play catch-up" with your child's social skills after being isolated in the house? Read this piece about how to raise a quarantined generation ready for the outside world.   

Trending in Summit Network