Checklist: Parent And Student Supplies You'll Need For Learning At Home Success

A homeschooling mom shares the school supplies that she and her kids have on-hand.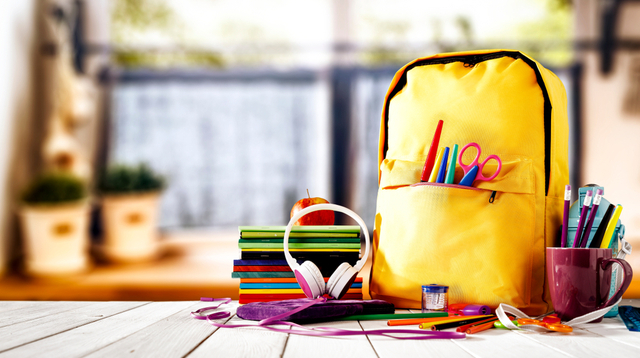 Studies show that children having school supplies of their own can improve their grades, creativity, and attitudes towards learning. That is why having supplies they can use is important for a better learning experience.

Homeschooling supplies list

Here is a homeschooling supplies list that you will need for learning at home. Some of the things listed need not be bought every year. There are some that are nice to have when you have extra budget and some that you can get some during warehouse sales and stock up on them. 

Student supplies

Paper. Stock up on lined for penmanship or writing works, graphed for math activities, and plain white papers for printing.
Notebooks and drawing pads. Allot a notebook per major subject so notes will be organized. It's good to have a drawing pad for sketching activities.
Pencils, pencil erasers, ballpoint pens, and highlighters. Store reliable pencil brands that do not easily break, pens that writes fine solid lines, and good quality pencil erasers. 
Pencil boxes. This is a must-have to gather the regularly used pens and markers in a handy container.
Colored pencils, crayons, dry erase markers, fancy markers. Washable ones are recommended if you have younger kids.
Paint and brushes. All kids love to paint so this is a must! Tempera paints are cheaper to buy in bulk. Having watercolor can also be an option. 
Glue or glue sticks. Glue sticks are easier and mess-free to use when it comes to little hands.
Large sheets of paper for painting. You can buy rolls of Kraft paper or choose the inexpensive manila papers.
Colored construction or art paper. This can be used for arts and crafts.
Scissors. Choose kid-friendly scissors with round ends for safety.
Rulers, protractor, and compass. These rulers are needed for kids learning geometry so they have something to use for measuring length and angles.
Mini dry erase boards. One mini board for each child is recommended so they can work on their own.
Wall map. Get a quality wall map that will last you for years. You can get a Philippine map and a World map.
Globe. This is a must have. We purchased a small globe for those little hands to handle and eventually a bigger one for geography and history lessons.
Laptop or gadget with earphones and Internet connection. This is a need is for those taking online classes but can be shared among kids. These days, access to internet 

research is also helpful to get updated information.

Microscope, binoculars, telescope. These are nice to have if you have homeschoolers who want to see things up close. Microscopes can be used for studying Science — plants, insects, and other things you want to see the details. Binoculars are useful for those who are into bird watching. Telescope is a must if your child is into astronomy and follows astronomical events.

ADVERTISEMENT - CONTINUE READING BELOW

Teacher/ Parent Supplies

Calendar. We use a wall calendar to track our activities for the day or week in a given month.
Planner. This can be the usual planner or a printable one to keep teacher-moms organized for the given school year
Pencil sharpener. Choose a quality sharpener to avoid jams or busted pencil tips, just nice perfect sharpened pencils.
Clay bars or Tac. These are reusable and removable adhesive. It is something that can hold paper and poster to the walls if you need to hang them, and they don't leave a mark or take the paint off!
Stapler and staples. No need to get fancy ones, just the plain stapler to join pages of paper.
Hole punchers. We keep a single-hole punch and a 3 ring hole punch. The single hole can be used for crafts too. The 3-ring hole is used for binding pages for portfolios.
White board. A big white board is essential to highlight the activities for the day or an important schedule that the kids need to remember – a music lesson, a coding class, and so on.
Calculator. This is useful for rechecking calculations or when you need to compute grades. This can be used for kids studying higher Maths.
File folders and ring binders. You can use this to organize paper works whether you will do it per subject or per student. Ring binders are useful to neatly store yearly portfolios.
Printer, copier or scanner. This is one must have if you are printing learning materials at home. It is nice to have if you can get a copier or a scanner to reproduce pages of a workbook so you can keep the original clean so a younger child can use in the coming year.
Laminator. This is nice to have if you want to laminate and preserve your homeschool materials like flash cards, or tracing pages.

Click here for affordable, mom-approved printers you can buy for the new school year.

Trending in Summit Network