How Much Does It Cost to Homeschool Your Child?

Here's a list of DepEd-accredited homeschool providers, including fees and feedback from parents.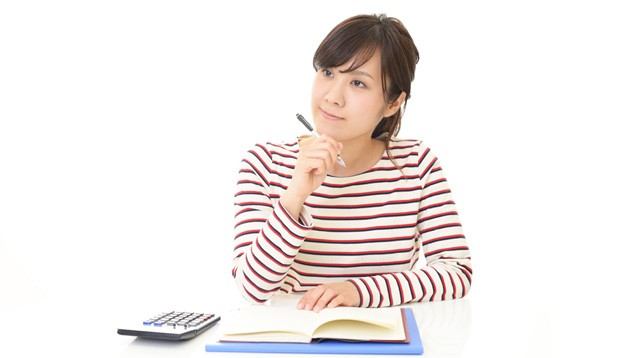 Kung gusto mong basahin ang nakasulat dito sa Tagalog, mag-click lamang dito.

Is it really more affordable to homeschool your children rather than send them to a regular school? While the tuition fees of homeschooling providers are relatively lower than regular schools, seasoned homeschoolers will tell you that your expenses will depend on the standards you set for your homeschool.

SmartParenting.com.ph listed down 10 DepEd-accredited homeschool providers to help out families who are looking into homeschooling as an option for their children's education. Check out which one best fits your family:

1. Homeschool Global (HG), formerly The Master's Academy or TMA


Tuition and registration fees: Php 35,000/year 
Enrollment period: June, March, or September
Curriculum: Open/customizable (Fees do not include books and learning materials) 
Main office: U/G Fun Ranch, Frontera Verde, Pasig
Contact numbers: (02) 502-702, (02) 234-0432, (0917) 234-0432

Why choose Homeschool Global?


Que Gavan, mom to an incoming 2nd grader, says, "we appreciate the support systems that are in place to guide us as we homeschool. Even if we have requirements to submit and dates to meet, such as portfolio reviews, it works for us that we have the accountability as homeschool parents."

Gaylyn Marie Aldea, who has been with HG for five years, agrees. "For me, the quarterly portfolio is the best service our provider has to offer. Our family adviser gets to check if we've covered the curriculum and if my boys have learned the basic concepts we have covered."

Homeschoolers are also given the opportunity to pool their talents with other homeschoolers in collaborative presentations, such as the upcoming Pinoy Galing event, family fun day, thanksgiving day, and training programs that HG provides for the parents under the school's Shine program.

ADVERTISEMENT - CONTINUE READING BELOW

2. Philippine Christian School of Tomorrow (SOT)


Tuition and registration fees: Php 3,000 - Php 4,000 a year (with one-time registration fees of Php 15,000 per family and Php 2,500 per child)
Enrollment period: All year round
Curriculum: Accelerated Christian Education (ACE)
Main office: MJS Avenue, Levitown Executive Village, Brgy. Don Bosco, Paranaque City
Contact numbers: (02) 822-9663 (loc 124-131)

Why choose Philippine School of Tomorrow?


The P.A.C.E.s. modules of the ACE curriculum allow a child to work on his lessons at his own pace. "There's no pressure on when to finish a particular level," says Donna Donor, whose child has been with SOT since 2012. Having used the same curriculum when she was in grade school, she shares, "It helped me develop good study habits and be independent. I want my son to have that kind of habit, too." 

Bernadette Gener affirms, "My kids only need minimal supervision. They could easily understand the lessons and could answer the tests without struggle. I don't need to prepare tests to give to my kids because they are already provided."

As a working mother, Donna says, "I do not have time to prepare lessons for my son. ACE is a big help for me because I do not have to think of activities for each topic."

What other parents are reading
3. Peniel Integrated Christian Academy Homeschool Program

Tuition and registration fees: Php 18,500 (offers sibling discounts)
Start of school year: July
Curriculum: Open
Main office: 42 Burgos St., Vista Verde, Executive Village, Cainta, Rizal
Contact numbers: (02) 682-7941; (0936)182-1391
Why choose Peniel?

CONTINUE READING BELOW
Recommended Videos
Michelle Remulla's children have been with Peniel for six years. She loves the flexibility Peniel offers in choosing curriculum that best fits her children's learning styles, and commends Peniel's owner and directress, Audreylie Villegas, saying "she knows the heart of homeschooling very well. Au shares every resource to help us. She and her staff have given us the support we need. They are also very easy to talk to."
Michelle adds, "Peniel staff will help you in choosing and will also guide you to make sure you are meeting the DepEd minimum competency. They will also help in connecting you to a homeschool group in your area."
4. Catholic Filipino Academy (CFA)

Tuition and registration fees: Php 25,000
Enrollment period: June
Curriculum: CFA follows DepEd competencies
Main office: Obispado de Cubao, 41 Lantana Street, Cubao, Quezon City
Contact numbers: (02) 725-9999
Why choose CFA?

Pam Cadiz has been with CFA for eight years. According to her, "CFA provides a clear and complete, step-by-step guide as to the why's and how's of homeschooling."
Pam also shares that CFA holds several seminars, workshops, and trainings to empower and encourage parents in their homeschooling journey. Similar to HG and SOT, CFA provides academic advisers to their homeschoolers. 
Pam appreciates that CFA has quarterly events that allow them to meet and interact with other homeschooling families, and gives her children the avenue to "put into practice the lessons learned" every quarter.
What other parents are reading
5. GOPALA Learning Haven

Tuition and registration fees: Php 20,000 - Php 25,000
Enrollment period: All year round
Curriculum: Open
Main office: Navadwip Farm, Batas, Silang, Cavite
Contact numbers: 09063773357/09333692838
ADVERTISEMENT - CONTINUE READING BELOW
Why choose GOPALA Learning Haven?

GOPALA founder Laksmi Maluya says that their homeschoolers from preschool to the 10th grade are allowed to draw their materials from any resource as long as they are aligned to the DepEd curriculum. 
Gopala is an interest-led learning program that provides a place for kids to do hands-on activities that include nature studies, collaboration, and outdoor events. It provides homeschoolers an avenue to come together as a community, to support each other's livelihood, play games, and learn together. "Laksmi and I share the same perspective of what education is and how we want our children to learn," says Nimai Tamayo, who has been with Gopala for the past four years. "Although books are used at times, the learning is focused on activities, games, outdoor play, arts, and music."
6. International British Academy (IBA) Homeschool Programme

Tuition and registration fees: Php 20,000 + Php 5,000 one-time registration fee. A 50% sibling discount is offered.
Enrollment period: All year round
Curriculum: Open 
Main office: Km. 25 General Emilio Aguinaldo Highway, Anabu II-D, Imus, Cavite
Contact numbers: (0917) 8705050; 046-4715922 loc. 205
Why choose IBA?

"With our experience, this being our first time to homeschool, IBA's program perfectly fits my daughter's needs," says Reginor Lyzzza Roque. "We are following the regular curriculum and did not opt for independent, though it is allowed. My child loves her lessons, especially the experiments she conducts."
The Roques resides in Nueva Ecija so they went through their training and counseling online via Skype, and communicates mostly through email. "We've only visited the school during the diagnostic exam."
ADVERTISEMENT - CONTINUE READING BELOW
IBA's regular curriculum includes British-based English and Literature, Singapore Math and Science, British history, and iMicrosoft Academy for ICT. It also opens its clubs and extra-curricular activities to their homeschoolers to further enhance their skills and talents. 
What other parents are reading
7. Kairos Homeschool Academy

Tuition and registration fees: Between Php 38,000 and 48, 000 
Enrollment period: June
Curriculum: Customized curriculum
Main office: Room 201, United Evangelical Church of Malabon 45 Gov. Pascual Ave., Potrero, Malabon City
Contact numbers: (02) 448 2504
Why choose Kairos?

Joyce Araullo's children, a first-grader and a third grader, are on their second year with Kairos Homeschool Academy. Asked on what works for them, Joyce answers, "Their system; how organized they are; proximity from our house; completeness of activities provided – MAPE classes, field trips, trainings for parents; very good communication skills, library where kids can borrow books, and so far, the only provider with Chinese in their curriculum. Kairos is a good balance of traditional brick-and-mortar school infrastructure with a comprehensive homeschooling remote support."
To families considering Kairos, Joyce advises, "Their Chinese curriculum is a deal-maker for families who are in the market for such a subject. For homeschoolers who look for a structured program that keeps you in line with the quarterly deliverables and a responsive support group of professional educators, Kairos will be a good match."
8. California Academy (CAL) 

Tuition and registration fees: Currently updating for SY 2018
Enrollment period: June
Curriculum: Open
Main office: 2450 Inday Subdivision, Barangay San Jose, Antipolo
Contact numbers: (02) 655 9121
Why choose CAL?

Daise Virtuzado's family has been with CAL for two years. She says that she loves that she can choose the curriculum they want to use for the year, and that she can opt to submit grades quarterly or at the end of the school year. "You can be as free and independent with CAL as you want," she says. 
ADVERTISEMENT - CONTINUE READING BELOW
CAL's homeschooling program's Alma Manaois Reyes, explains, "Most of our homeschoolers opt for open curriculum, but we do provide lessons that they can add to their lessons online." She adds that they also assist in preparing homeschoolers who don't have academic records to take the required PEPT, so they can be enrolled in their proper grade levels.
What other parents are reading
9. Victory Christian International School Homestudy program (VCIS)

Tuition and registration fees: Php 20,000 - 25,000 (currently updating fees for school year 2018-2019)
Enrollment period: June
Curriculum: Bob Jones University (BJU)
Main office: 339 Robinson Circle, Pasig City
Contact numbers: (02) 655 9121
Why choose VCIS?
BJU is a distance learning curriculum that may include tutorial videos that run for at least 20-30 minutes. 
"The videos are very engaging with the kids and are also a great help for working parents like me," says Mira Rempillo. She clarifies, however, that if you want to be more hands-on with your child, you can teach the lessons yourself.
The distance learning program is designed to produce independent learners who can work through their lessons with comprehension and understanding of the material. "That's how thorough the BJU worktexts are!" Mira says.
She warns, however, "if you're leaning towards a more child-led or interest-based type of homeschooling environment, VCIS may not be a good fit as you are required to do specifically the curriculum."
Armi Paz Pineda, who's been with VCIS for 6 years, says, "The curriculum is easy to understand and not stressful to the students."
10. Proverbs Ville Homeschool 

ADVERTISEMENT - CONTINUE READING BELOW
Tuition and registration fees: Php 17,000
Enrollment period: June
Curriculum: Open
Main office: Km. 7 Central Park Road, Bangkal, Matina, Davao City
Contact numbers: (082) 298-03-23 
Why choose Proverbs Ville Homeschool?
Proverbs Ville Homeschool recommends their homeschoolers to follow their standard curriculum, which is compliant with the standards set by the Department of Education. However, they also allow their enrollees to choose their preferred curriculum as long as they cover required DedEd competencies. 
All homeschoolers are required to take the quizzes and quarterly exams prepared by the school. It is one of Proverbs Ville's ways of helping parents assess their children's academic progress. 
Proverbs Ville Homeschool is located in Davao City, but they are open to accepting Manila-based enrollees and homeschoolers residing in other cities. If you are looking for a low cost provider that can provide academic and community support, as well as having the background and experience in handling gifted and special-needs children, Proverbs Ville may be a right fit for you.
Other things to consider in homeschooling
Homeschooling can be as affordable or as expensive as you want it to be. While the basic costs include tuition fees, books, and miscellaneous fees, and you do away from the usual expenses such as daily transportation and baon costs, there are many other things that you need to consider. 
For example, if your provider does not offer MAPEH programs, will you enroll your child in a music or sports program? Will you join your provider's field trips or will you opt for trips with the family? Do you need to hire tutors or supplement your child's materials? It's really not a one-size-fits-all alternative. 
ADVERTISEMENT - CONTINUE READING BELOW
The real question isn't whether homeschooling costs less, but whether homeschooling is for your family. You can know more about it and talk to some of the the heads of these providers at the annual Philippine Homeschool Conference on October 7, 2017, to be held at Treston International Colleges in BGC. For more details, visit their Facebook page.
Celebrate your pregnancy milestones!

Enter your details below and receive weekly email guides on your baby's weight and height in cute illustration of Filipino fruits. PLUS get helpful tips from experts, freebies and more!
You're almost there! Check your inbox.

We sent a verification email. Can't find it? Check your spam, junk, and promotions folder.

Trending in Summit Network