Bata pa Makakalimutin Na? 7 Ways to Help Your Child Fight Forgetfulness

Forgetfulness is often a developmental phase, albeit a frustrating one for mom and dad.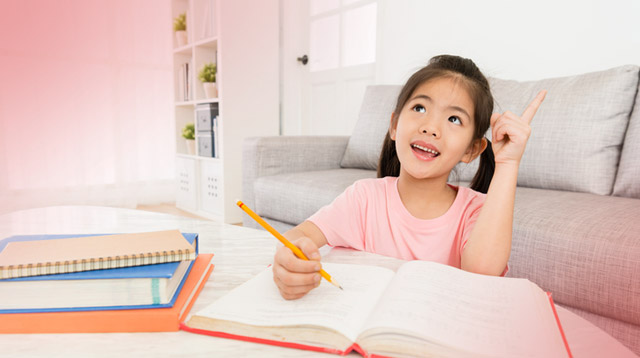 You do not want to be the nagging mother, but reminding your child constantly not to forget his lunch box at home, the water bottle hanging by the door, or his homework has become second nature. There is a thin line, of course, between giving gentle reminders and nagging your child. Then, there's also the possibility that your kid might simply be prone to forgetfulness or "makakalimutin."

Is it typical for kids to be forgetful?

There is usually nothing wrong with your child's brain when he keeps forgetting. They're still learning to organize their brains and figuring out how to be on top of everything they need to do or remember.

"Children forget either because of memory failure when they can't remember what they have to do, or because they don't detect a cue to trigger the behavior, even though they can remember and report what they had to do," Caitlin Mahy, assistant professor in the Department of Psychology at Brock University, in Canada.

Mahy and her colleagues studied prospective memory, dubbed "the memory of future intentions," or the ability to remember to do something in the future. Their research suggests that 2- to 3-year-olds most likely don't remember what they need to do while kids who are 4 years or older may just have missed a cue that would have reminded them of their task.

What other parents are reading

Help your preschooler remember (don't do everything for them!)

Forgetfulness may just be a developmental phase for kids, but you can help your child cope with it. Your little one needs his parents' guidance to learn, and they can't do that if you pack their bags or remember everything for them. The first step is to encourage your child to be responsible and accountable for their belongings. Here are some strategies to help your preschooler combat forgetfulness:

ADVERTISEMENT - CONTINUE READING BELOW

1. Create routines.

"Teach him to check himself and his environment before leaving," suggests developmental psychologist Michelle Anthony, Ph.D. Instruct him to do the same at the start of the day or before study time at home. Your child might still forget, sure, but let him handle the consequences when he forgets, says, his art pens, so he can learn from his mistakes.

You will need to practice these routines consistently, so it takes hold as a habit. It'll also be a great help if you show your child your routine.

2. Help your child get organized.

Designate specific spaces, for example, for pens and coloring materials in his study area at home and for his school and lunch bags. It's easier for your little one to check if he had forgotten something if he has an organized desk. But for this to work, you need to teach your child to return his belongings in their rightful places.

3. Encourage your child to write tasks.

Studies have shown that writing things down with pen and paper helps one better remember what he wrote, compared to mental notes or typing on a smartphone or computer. Most schools have assignment notebooks and give your child his own calendar. A whiteboard in his study corner at home so he can list his daily to-do list and reminders, or a chore chart can help a lot.

What other parents are reading

4. Use labels, signs, colors for easier remembering.

Young children learn better when their most of their senses are active. Give your child the visual tools — labels, signs, or color codes — to make it easier for him to know when he's supposed to take out the trash or work on his school project. Allow your child to be creative, as long as it can help him remember. Help your child get enough rest and sleep.

CONTINUE READING BELOW

Recommended Videos

5. Is your child overscheduled or having sleep issues?

Try to limit and consider age-appropriateness when giving your child things to keep tabs on. Rest and sleep are essential for the brain to function in full capacity. "Children who are constantly tired or stretched too thin can have trouble concentrating," says pediatric neurologist Laura Tagliareni, Ph.D., who also writes for Understood.org. And concentration is essential for your child's memory to work better.

6. Offer positive reinforcement.

Use positive reinforcement to motivate your child, but be specific. If your child didn't lose one pencil for an entire week, say, "Good job on remembering to always put your pencils back in your pencil case." Sometimes, older kids say they forgot to do a task because they don't really want to do it. In this case, offering positive reinforcements can help nudge your child to accomplish it.

7. Practice brain and memory games, but make them fun!

Playing is still a child's best way to learn. With play, he can engage all his senses and give his brain more cues that can help him remember things. Don't make it feel like it's a test or a drill — having fun is also vital in honing his brains' memory function.

Here's when you should worry about your child's forgetfulness

Chronic forgetfulness, however, may be a sign of learning or attention issues. If it's happening every other day, or it's starting to adversely affect his daily life and workflow at home and at school, then it might be a good reason to see your doctor.

ADVERTISEMENT - CONTINUE READING BELOW

First, check if your little one's hearing is okay. Observe, also, if distraction is your our little one's reason for being forgetful. If so, your child's working memory that needs fine-tuning.(Click here to know more about working memory and ways to help improve it.).

If your child has trouble understanding receptive language (grasping all of the information he hears) or pragmatic language (understanding humor and other social aspects of language), these are learning issues that can make it more difficult for him to remember or act on information if it doesn't make sense to him.

What other parents are reading

Celebrate your pregnancy milestones!


Enter your details below and receive weekly email guides on your baby's weight and height in cute illustration of Filipino fruits. PLUS get helpful tips from experts, freebies and more!

You're almost there! Check your inbox.


We sent a verification email. Can't find it? Check your spam, junk, and promotions folder.
Trending in Summit Network