8 Not-So-Secret Ways to Raise a Child Who Can Stand on His Own Two Feet in the Future

Parents who want their child to become resilient must model this behavior, too.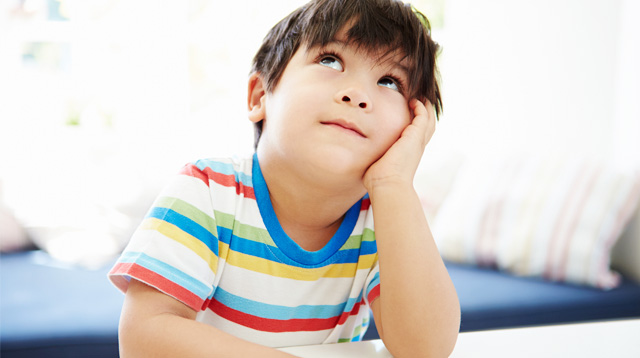 Our ultimate goal as parents is to raise children who are able to stand on their own two feet. We hope we raise them prepared for the challenges they will face as adults, and one who knows hard work trumps intelligence when it comes to success. But these are easier said than done. Parents are often guilty of overparenting, which results in a sheltered child.

To raise a child who has the mental strength to overcome hardships, he must have a support system who are mentally strong as well. According to Amy Morin, psychotherapist and author of 13 Things Mentally Strong Parents Don't Do, parents must watch their kids struggle, take "safe risks," and overcome their mistakes on their own, so they can reach their full potential.

What other parents are reading

If you want to raise mentally strong kids, avoid these eight pitfalls

1. You indulge your child's 'pity party.'

Yes, your child did his best in the school contest but didn't win. Instead of letting your child wallow in self-pity or think of himself as a victim of misfortune, encourage him to see these rejections and failures as an opportunity to grow and do better next time. Realizing that hard work doesn't always guarantee success is one of the most difficult lessons your child needs to learn at an early age, but it doesn't mean that they will never win at life. Hard work does pay off — but it also takes patience and determination to get there.

2. You let guilt affect your parenting.

ADVERTISEMENT - CONTINUE READING BELOW

You run out of patience for your preschooler and accidentally yell at her. You fail to buy the toy she really wants because you're short on cash. Or you're a working mom who has less time to spend with your little one.

All these scenarios can add to your parenting guilt, and it can lead to a long list of unhealthy parenting strategies, "like giving in to your child after you've said no or overindulging your child on the holidays," according to Morin in her article for Forbes.

Whenever the guilty feelings creep in, remember to trust your parenting choices. No parent is perfect but at the end of the day, we are all doing our best to make sure we are raising our child right.

What other parents are reading

3. You let your child take over your world.

We love our kids, yes, but when we let our lives revolve around them, they begin thinking they are the only ones who are important in this world. It can lead to selfishness , entitlement, and self-absorption.

A child who grows up feeling like the world owes him will have a challenging future, so teach them humility and the value of serving others. "Make sure that your child, no matter how young, feels that they are in some way contributing to the betterment of society," says Dr. Ma. Araceli Balajadia-Alcala, a registered psychologist.

4. You discourage your kids from taking "safe risks"

Because they're kids, our instinct as parents is to shield them from any unpleasant experiences. But taking risks and conquering fears can be a good thing because your children develop resilience this way. Instead of being overprotective, become a guide who can show him that they are capable of doing things when they take a chance, even if it seems impossible at first.

CONTINUE READING BELOW

Recommended Videos

5. You expect your child to be perfect

Science says setting high expectations can help your child become an academic achiever, but too high expectations can lead a child to be overly critical of himself, which can lead to poor self-esteem. Instead of pushing your child to be better than others, get to know his strengths and weaknesses and help him harness those traits.

What other parents are reading

6. You do not let your child learn to be responsible for his actions.

Kids will be kids only for a short time, so parents think that they should enjoy their childhood to the fullest. Some think it means avoiding assigning them chores or tasks because the kids are not yet ready.

But doing chores at a young age helps children build a lasting sense of mastery, responsibility, and self-reliance, according to research by Marty Rossman, a professor at the University of Minnesota. It helps instill skills and values that will be useful to them when they become adults.

7. You stop regulating your child's emotions.

Your kid is angry, and your immediate response is to calm him down. That's good, but remember not to overindulge. "Children need to practice expressing emotions and learn to deal with them," says Ashley Soderlund, a developmental psychologist, in an interview with Slate.

The key is to develop your child's self-control from an early age. If your child wants ice cream, let him know he can only have it after having dinner. Instead of whining and crying, you want your child to learn to control his emotions and his impulse to throw a tantrum. "Every time we set a limit that our child accepts, she's practicing self-control," said Dr. Laura Padilla-Walker, associate director of Brigham Young University's School of Family Life.

ADVERTISEMENT - CONTINUE READING BELOW

What other parents are reading

8. You confuse discipline with punishment.

"Discipline is necessary. Punishment is not," says Dr. Peggy Drexler, a research psychologist, in Psychology Today.

Punishment as discipline may include scolding your child with harsh words, yelling and shouting at him, making him feel guilty, shaming him, and spanking. It often backfires as a discipline method because it focuses on the punishment rather than the misbehavior.

"It is much more meaningful for a child to see what happens when he makes a bad choice, in a safe way, than to choose a punishment that has nothing to do with the poor behavior," says Dr. Ari Brown, a pediatrician, and co-author of the 411 parenting book series.

For children 7 years old and younger, the consequence should be done right after the misbehavior for him to connect the two things, advised the American Academy of Pediatrics.

Remember that consistency is key — monitoring your child's behavior will turn good ones into a habit. The goal is to teach kids to develop self-discipline so they can make better choices as they grow up.

Raising kids in this age of social media can be difficult because it's so easy for others to judge your parenting choices. But instead of worrying about how you'll look to others, think about how your child looks at you. Your children will model their behavior after you, so make sure you're setting a good one.

As Morin points out, "Mentally strong parents know their values and they ensure their family lives according to them."

ADVERTISEMENT - CONTINUE READING BELOW

What other parents are reading

Celebrate your pregnancy milestones!


Enter your details below and receive weekly email guides on your baby's weight and height in cute illustration of Filipino fruits. PLUS get helpful tips from experts, freebies and more!

You're almost there! Check your inbox.


We sent a verification email. Can't find it? Check your spam, junk, and promotions folder.
Trending in Summit Network