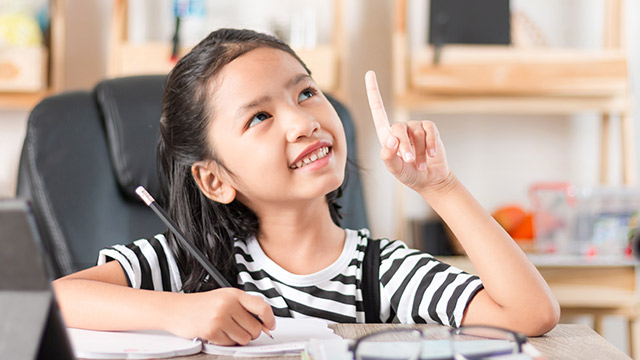 It's not just the grownups: Ever since the community quarantine took effect earlier this year, our children also have had to go through a series of changes and adjustments in their life at home and in school. From traditional schooling, most kids now find themselves having to transition into a virtual learning setup, which, admittedly, has its share of pros and cons.

Now moms are asking: How can they help their child cope in this new learning environment? What are the challenges they should expect as they go through this phase? More importantly, how are these changes affecting their child's physical, mental, and emotional progress?

These are just some of the questions our expert moms will be addressing in Enfagrow A+ Four's upcoming live discussion on Smart Parenting's YouTube page this September 30, titled "How To Raise Smart, Healthy Kids With a Heart While Homeschooling". Host Angel Jacob will be talking to panelists China Cojuangco-Gonzales and Stephanie Zubiri about what moms can do to help their kids transition to online distance learning, along with the traits and values they can learn by doing so, among others.

A live Q&A session will also take place after the discussion, so don't forget to post your questions in the comments section. You can catch the whole thing by tuning in to Smart Parenting's YouTube page, or by staying in this article, which will also feature the discussion once it goes live.
[ads:0]
To get a better picture of what Enfagrow A+ Four aims to achieve with its latest campaign, watch the brand's "Why is she crying?" video, along with its latest TVC.
To get updates on Enfagrow A+ Four's upcoming live event, subscribe to the brand on YouTube.
This article was created by
Summit Storylabs
in partnership with ENFAGROW A+ FOUR.