The Most Effective 'Smoke Alarm' for Children Is a Mother's Voice?!

We all know a mother's voice can wake children even from the deepest stage of sleep.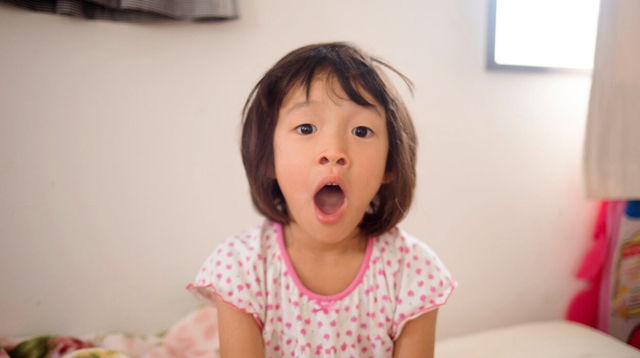 We all have a memory of our mom waking us up in the mornings. Mine was this: I was never late for school because my mom would "lovingly" wake me up (by lovingly, I mean she would yell at me) complete with threats that she would douse me with hot water if I don't get up in "5, 4, 3, 2, 1." (What can I say? Tough love works.)

And I have to say getting up in the morning now is harder than ever. Maybe because mom is no longer there to babble in my ear that I'm going to be late if I don't move "now, now, NOW!"?

Well, one small randomized trial is giving me the idea to just record my mother's voice and use it as an alarm. Because based on its experiment, a mother's voice will wake kids and get them out of the room faster than a standard smoke alarm.

What other parents are reading

The study, which was published in The Journal of Pediatrics, recruited 176 children ages 5 to 12 to test alarms. Researchers taught the children a simulated escape procedure beforehand: get out of bed after hearing the alarm, walk to the door, and leave the room. Then, they monitored the children with EEG electrodes (it measures brain activity) until they entered a deep stage of sleep. They would then set off either of two alarms: one was a standard tone while the other is one of three versions of their mother's recorded voice shouting instructions and the child's name.

They found that the tone alarm woke the children about 50% of the time, and it took them an average of five minutes to get out of the room. But with the recorded mother's voice, almost 90% of the children woke up and managed to get out of the room under the average of 30 seconds! (We'll give you a minute to absorb that bit of info.)

The randomized trial was done to find a lifesaving solution to residential fire deaths since many of these incidents happen when people are asleep. The study's authors also suggest that children are especially vulnerable because they are "remarkably resistant" to waking up with traditional alarms. They tested several different versions of voice alarms, and moms were told to speak as though it was an emergency — they didn't have to yell, but they were encouraged to speak with some, uh, emotion (we like to imagine it was the "panic mode" voice).

ADVERTISEMENT - CONTINUE READING BELOW

What other parents are reading

"Clearly, under residential conditions, we were able to demonstrate that these voice alarms are much more effective than the typical high-pitch alarm," Gary Smith, one of the authors of the study and a director of the Center for Injury Research and Policy at Nationwide Children's Hospital told Huffington Post.

Though we found this news bit amusing at first (okay, we were laughing), it's really not surprising that a mother's voice has such a huge impact on their children. According to a recent study published in the journal Proceedings of the National Academy of Sciences, a child's brain responds more strongly to their mom's voice than to a stranger's voice. They can easily identify their mom's voice among others even if they heard it for less than a second and even if the mom spoke nonsense words.

In a 2014 study, researchers found that playing a recording of the mother's voice while babies sucked on a pacifier was enough to improve the development of oral feeding skills and shorten preterm infants' hospital stay. Another study found that a mother's voice activates an infant's brain and primes it for the task of speech processing. And a mother's voice can also soothe a child in stressful situations, reducing levels of cortisol, the stress hormone, and increasing levels of oxytocin.

So, moms, even if your kids grumble and complain about waking them up too loudly, don't worry about it! Science has proven that you and your child have forged a strong bond — and it can even potentially save their lives in the future. (This trial does NOT mean you can skip having a smoke alarm at your house.)

CONTINUE READING BELOW

Recommended Videos

What other parents are reading

Celebrate your pregnancy milestones!


Enter your details below and receive weekly email guides on your baby's weight and height in cute illustration of Filipino fruits. PLUS get helpful tips from experts, freebies and more!

You're almost there! Check your inbox.


We sent a verification email. Can't find it? Check your spam, junk, and promotions folder.

Trending in Summit Network