Say No to Nega: How to Encourage Your Child to Practice Positive Self-Talk

A positive mindset can benefit your child's health and wellbeing, even as he grows up.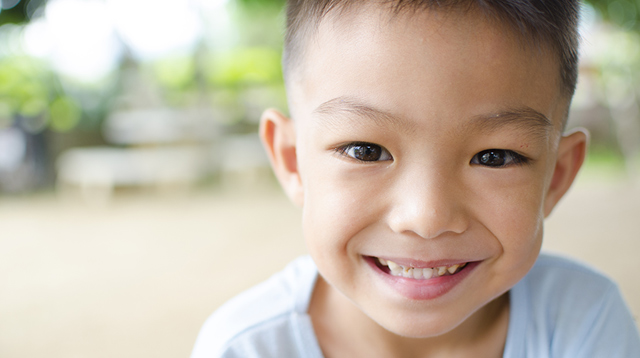 A lot has been said about the importance of mental health, and moms' mental health, in particular, deserves focus and support. But let us also not forget young children also go through their distressing experiences, and it can happen without the knowledge of their parents. The good news is, with the help of simple practices like positive self-talk, they can overcome any hardship that comes their way, big or small.

A positive mindset can do wonders to a child's overall well-being. Positive self-talk has the power to bring feelings of joy, hope, and encouragement, which everyone needs every single day. One celebrity mom who spoke up about it recently is Andi Eigenman who recognizes its benefits. "One of my goals as a parent is to raise my kids to have a positive outlook in life," she shares on Instagram. (Click here for the story.)

The importance of positive self-talk

In an article for Psychology Today, Gregory L. Jantz, Ph.D., founder of The Center for Counseling and Health Resources in Washington, U.S., writes, "Positive self-talk seeks to bring the positive out of the negative to help you do better, go further, or just keep moving forward," and allows us to find positivity even in the most distressing situations.

Verywell Family also points out that a child who tells himself things that are "exaggeratedly negative," such as, "I'll never be good at playing the guitar" or "I'll never get a good grade in class" will not only have a poor view of himself but may also lose the motivation to work hard and improve. This makes it even more important to make positive self-talk a part of children's daily lives, starting at a young age.

ADVERTISEMENT - CONTINUE READING BELOW

A more optimistic attitude also brings benefits to our physical. According to Healthline, these include an improved immune function, better cardiovascular health, and even a reduced risk for death. Research has also found that people who practice positive self-talk possess mental skills that enable them to solve problems and cope with challenges more efficiently, thus decreasing the harmful effects of anxiety and stress.

What other parents are reading

How to encourage positive self-talk at home

To establish a positive mindset in your child, you can help him learn how to identify negative thoughts when they occur and change it into more positive thinking. Even turning motivational quotes into décor your child will see every day at home can help. Here are more tips.

Teach your child to recognize negativity

The first step towards resolving any issue is to recognize it. Most of us don't always realize how often we resort to negative self-talk or how ingrained negativity has become in our lives, and this can, therefore, make it very difficult to recognize — not only for adults but perhaps even more so for kids. How to spot them?

According to WebMD, negative thought have several characteristics like "sweeping, all-or-nothing statements that jump to conclusions." and that they are commonly preceded by "I can't," "I never," and "I always." Self-monitoring is not easy for young children, so they need their parents' help for them to realize that they may sometimes venture into practicing negative self-talk.

Side note for grown-ups: We need help to "notice our patterns" and become more aware of the instances when we resort to negativity as well. Verywell Mind suggests writing a journal, which allows us to examine how we process our day-to-day lives, and thought-stopping, where we verbally say "Stop" whenever we catch ourselves in the midst of a negative thought.

CONTINUE READING BELOW

Recommended Videos

What other parents are reading

Practice how to change negative thoughts into positive ones

When you hear your child voicing out a negative or self-deprecating thought, encourage him to learn how to spin that into a more positive thought. WebMD shares a three-step approach to teaching children how to think more positively.

Start by asking your child why he said what he did. The reasons can range from him being too consumed by the thought of something he thinks he wasn't able to do well, to him hearing other people say mean things to him which have caused him to begin doubting himself.
Next, reassure your child of your love and belief in him. Everything moms and dads do for their kids express those already, but it's still good to verbalize them from time to time. Saying things like "I appreciate you" and "I believe in you" can be more than enough to remind your little one that no matter how discouraged he may feel sometimes, he can count on you to motivate him to keep on trying.
Finally, encourage your child to say something — even just one thing — that he likes about himself. It can be as simple as something he likes about the way he looks physically, to a talent he has, to a certain personality trait of his. As WebMD writes, children "can repeat those positive and encouraging things to themselves anytime they are about to try something new or difficult. These positive statements can become confidence-builders."

Aside from that, these statements can also impart a very important life lesson to kids, as young as they are. "You're teaching your child that while you can't always control what happens to you, you can control the way you see it, and that changes what happens next for the better," Laura Markham, PhD, clinical psychologist and author of Peaceful Parent, Happy Kids: How to Stop Yelling and Start Connecting, tells WebMD.

ADVERTISEMENT - CONTINUE READING BELOW

What other parents are reading

Create a list of positive self-talk phrases

Kids may not necessarily have the vocabulary they need to practice healthy self-talk, so a list of positive self-talk statements can be of great help to your little one. This list can also serve as a jumping-off point for you to discuss with him how he can benefit from positive self-talk. It can also encourage him to eventually put together his own positivity phrases.

Turn positivity into art

Motivational quotes turned into artworks, prints, and décor you can use for your home are becoming popular nowadays, so why not hop on the bandwagon and do the same for your home? Sometimes, even just reading or seeing a positive statement can be enough to turn any bad day around.

Surround your child with positivity

It may not be something we think about a lot or are consciously aware of, but we sometimes have the tendency to absorb the energy that surrounds us. If you want your child to develop a positive frame of mind, it is essential to surround him with positive energy. As a parent, and as your child's most important role model, you can be a great example of how to practice healthy self-talk yourself!

What other parents are reading

Celebrate your pregnancy milestones!


Enter your details below and receive weekly email guides on your baby's weight and height in cute illustration of Filipino fruits. PLUS get helpful tips from experts, freebies and more!

You're almost there! Check your inbox.


We sent a verification email. Can't find it? Check your spam, junk, and promotions folder.

Trending in Summit Network