This Is the Most Important Trait Our Kids Need to Be Happy

According to this Harvard lecturer, it is a must that we nurture this trait in our kids while young.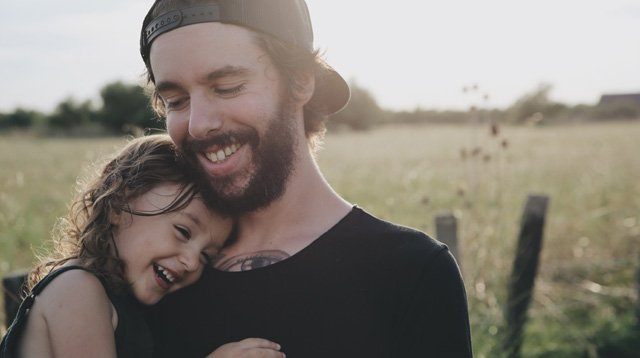 In a research conducted by Dr. Richard Weissbourd, a family psychologist and co-director of the Making Caring Common Project at the Harvard Graduate School of Education, kids were asked what the most important thing is for their parents. Happiness and achievement were the most common answers, which shouldn't be surprising. Doing well in school has become a measure of how we feel our kids will do in the future.

Experts, however, have asked parents not to put so much emphasis on high test scores because as former Stanford Dean Julie Lythcott-Haims points out, it does not guarantee success in life. 

"It's like we literally think they will have no future if they don't get into one of these tiny set of colleges or careers we have in mind for them," she said.  "Our kids need us to be a little less obsessed with grades and scores and a whole lot more interested in childhood." 

ADVERTISEMENT - CONTINUE READING BELOW

What other parents are reading

If achievement shouldn't be a parent's priority, surely happiness is a more worthy goal, right? For Dr. Weissbourd, however, this line -- "the most important thing is that you're happy" -- should be altered to say, "The most important thing is that you're kind and you're happy."

Kindness towards others is a value we need to prioritize in children, according to Dr. Weissbourd. Children should be taught to think not only of their happiness but to care about the happiness of the people around them as well including family, friends, schoolmates and more distant adults they encounter daily, like the bus driver or school secretary. 

"I feel like if our kids are able to tune in and focus and care about other people, they're going to have better relationships their whole lives. So they are going to be better parents. They are going to better grandparents. They are going to be better friends to people. I mean this is the foundation for lifelong happiness," said Dr. Weissbourd in an interview on NPR's Fresh Air program.

What other parents are reading

Dr. Weissbourd sets up a familiar scene on the playground where one child is left friendless. Ask your child not to be afraid. You can also remind your child to be kind and respectful to your grown-up friends or not forget to write thank you cards when given gifts.

"These are things that might not be so fun to them or make them happy in the moment but are things that build their capacity for respect and care and kindness," he said in a discussion on Harvard Education's Youtube channel. 

Sometimes, the problem is that our children's circle of care and empathy is small, said Dr. Weissbourd. It encompasses mom, dad, siblings, and friends. But what about people outside that sphere? "Are they kind to the waitress, the bus driver, the custodian, the school secretary?" he said.



What other parents are reading
These are people who can be invisible to our kids, explained Dr. Weissbourd and it's a parent's job to humanize and reveal the value of the people that can be invisible to a child. It includes people who are different from your child -- different in race, class, culture, gender and those with disabilities.
ADVERTISEMENT - CONTINUE READING BELOW
And how does a parent do this? By being kind towards the very same people -- waitresses, cashiers, other drivers on the road, etc. Be a role model of what a caring individual is like, said Dr. Weissbourd. When at your child's sports game, focus not only on your child's playing or team but notice the good points of the opposing team, even the well-being of the referee.  

The point is show your child how to care about the larger community, said Dr. Weissbourd. Let your child see how traits like kindness, empathy, and respect can bring happiness to him, his parents, and the people around his family.
What other parents are reading

Trending in Summit Network