'Honestly, I Cannot Wait For Face-To-Face Classes To Begin'

Do you have the same sentiment as these parents and students?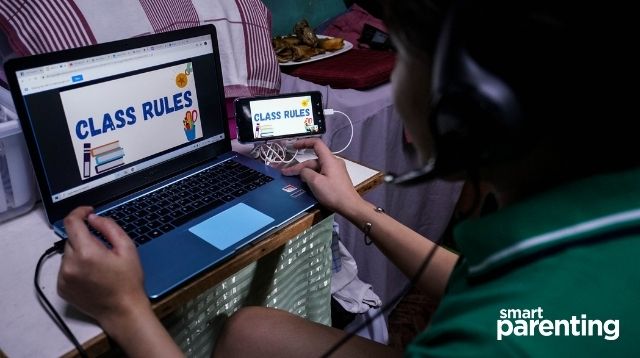 [UPDATE, as of September 1, 2021] School opening was held on September 13 for the public school system (here is the school calendar). You can read here about the latest on the pilot run of face-to-face classes.  

Parents and students all over the country have been wondering what to brace for in the coming school year 2021-2022. In January 2021, we were optimistic that a speedy vaccine roll-out would allow for either face-to-face or hybrid classes during the -ber months. But, unfortunately, the likelihood of that happening is not looking good.

As to when classes will start, the Department of Education (DepEd) has given private schools the go signal to start classes using blended learning. Face-to-face classes are still prohibited.

No announcement has been made on public school opening as of this writing. But DepEd said it was looking at three dates: August 23, September 6 or 13. By mandate, schools are supposed to start no later than the last day of August. 

ADVERTISEMENT - CONTINUE READING BELOW

Online school fatigue

The big question is the modality we can look forward to this year. Many schools have already announced they will continue a fully online program for the coming year, while a few have mentioned they are preparing if hybrid classes (a mix of face-to-face and online) are allowed.

After one full year, parents and students feel online school fatigue and distance learning problems. While worried about COVID-19, many parents are also more than ready to go back to the way things were.

"For me honestly, fully face-to-face if possible," said Mommy Mickey, who has a toddler and a grade-schooler. "Kawawa na the kids since they haven't been out and haven't been able to actually see their classmates."

Mommy Audrey, who has an 8-year-old son, echoed this sentiment, "Honestly, I cannot wait for face-to-face classes to begin."

She shared the different reasons why. "I worry about his social skills. Being in front of the laptop almost the whole day is not good for the kids, physically and mentally. I also do not have the patience and ability to teach my child. I want to keep sacred the mother-son relationship we have and not taint it with the stress of being my son's teacher as well."

Many students want face-to-face classses, too

Even the students are itching to go back to school. "I would like to go back to fully face-to-face classes, because I miss my teacher, my friends, and I have too much work when it's online," explained Johanna, a 3rd grader.

While 6th grader, Breanna, hopes that schools can transition in stages, she says, "I would like to see us go from hybrid to a fully face-to-face set up. I think kids need to interact physically with each other for social development."

Vito, an 8th grader, pointed out why a physical classroom is better for him. "Because when you are being taught face-to-face, you can understand the teacher clearly, while on the other hand, online teaching can lead to lagging and disconnections."

Wishing for the "old normal," Mommy Mickey added succinctly, "Face to face sana once all teachers and school staff are vaccinated."

ADVERTISEMENT - CONTINUE READING BELOW

Last May 2021, DepEd Undersecretary for Administration Alain Del B. Pascua announced during the first-ever Asia Pacific Public Sector Digital Summit, "If there are no face-to-face classes, then we have to devise all means to reach out to our learners and to bring basic education to them."

He added, "We need to master distance learning now, making all the necessary improvements and perfecting our processes for the DepEd Commons, DepEd TV, DepEd Radio, the DepEd Learning Management System, the DepEd Mobile App, and others."

To effectively plan for the future, it's essential to look back on what transpired last year. For Cara Banson-Yulo, teacher and co-founder of Spark Discovery Center, getting families onboard was initially a challenge. "I remember sensing a lot of hesitation and worry from parents of young children considering online school."

She continued, "Understandably, there were those that resisted the demand it would take to support their child's learning from home, those that questioned their child's readiness for online schooling, and the few who held onto the idea that we'd be back in schools before year end 2020."

ADVERTISEMENT - CONTINUE READING BELOW

Upon reflection, Steph Barredo, head of Remote Learning and Primary School Coordinators at Keys School Manila, shared, "We know that the drastic change was not easy for all students, teachers, and parents, but know that we are all incredibly proud of everyone's efforts."

What to expect in the second year of schooling in a pandemic

So what can we expect for our second year of schooling in a pandemic? "For me, next school year will be similar to last year but with enhancements." Barredo said. "I say similar because most schools will continue to provide their distance learning programs."

Banson-Yulo added, "Teachers have gained over a year's worth of experience when it comes to teaching and learning online."

If last year's challenge was how to do online schooling, this year's is to maintain the momentum or even do better. Barredo's take on it: "As a school leader, I hope schools take this opportunity to take what we learned from last school year, reflect on our practices, and see how we can continue to innovate and enhance the online learning environment for both parents and children."

ADVERTISEMENT - CONTINUE READING BELOW

She noted, "I want to think that the second year of online learning will be much easier for us all. Given that we have experienced it already for one year, we know what to expect, we have grown to be more tech-savvy as we manipulate our tech tools and apps, and we have learned to problem solve as we face obstacles."

For Banson-Yulo, the focus should also go to the teacher and family dynamic, "I think both teachers and families have learned so much in the past year about managing expectations, wearing multiple hats, and keeping open communication lines. Parents have become more at ease with the idea of learning online because plenty have gained the confidence to take on the teacher role at home."

Will the second year of online schooling be less hard?

For 3rd grader Johanna, the answer is: "No, I don't think it will be easier, because I will be at a higher level and there is more work. Plus, it's hard to do the work when I'm not physically in school. There are many distractions, like my cat."

ADVERTISEMENT - CONTINUE READING BELOW

For Breanna, she says, "After a year of online schooling, I think it would be easier for the students this year since a lot of us have adjusted well and are familiar with the online learning system."

Vito agreed. "In my opinion, it will be easier because I already know what to expect every school day. Online schooling might be different from face-to-face schooling, but at the end of the day, it's still school."

If there's anything we learned from doing classes online, schools, students, and families can be resilient. We can find ways to keep growing and learning, even during the most uncertain times.

For Barredo, "I have seen how much everyone has grown to be more flexible, more positive, and more resilient during this year of online learning."

Banson-Yulo concluded, "Like any school year, this one will come with a new set of challenges. What's different is people are more hopeful. Together with vaccines slowly being rolled out, people are seeing the end of the tunnel. There's a strong sense of togetherness, of community. I think last year's circumstances have paved the way for a home-school partnership that is stronger than it has ever been."

ADVERTISEMENT - CONTINUE READING BELOW

So while we may have to endure another year of online schooling, let's take heart in knowing that students (and their families) survived last year, teachers and school administrators are working on improving their programs, and the government is continuing to vaccinate more people so that schools can eventually open their doors again.

Barbara Server-Veloso is known as Teacher Thumby in her preschool, Toddlers Unlimited, and Ms. Thumby in her grade school, Thinkers Unlimited, Alabang. She is also a partner in Spark Discovery Center in Jupiter Street, Makati, where she teaches the Baby and Me Class. Teacher Thumby has a Master's degree from the University of the Philippines in Family Life and Child Development. She has been teaching since 1993. She is also the mother of Lucas and Verena.

Trending in Summit Network