Sumasagot! What To Do When Your Child Talks Back

The goal is to get your child to communicate calmly, address the behavior and re-establish respect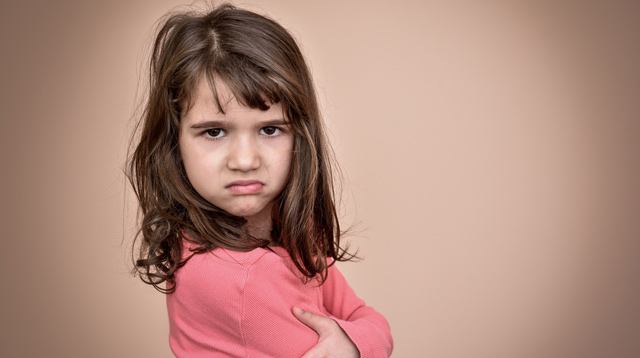 Termed as "sumasagot" in Filipino, talking back can seem like a blatant sign of disrespect to parents. It's not easy to keep calm and hold back anger when faced with a child who answers back, but understand that there is a reason your child is sumasagot and ways you can deal with it. 

First, know that when your child talks back, he is trying to tell you something. "When a child talks back, what he's really expressing is anger, frustration, fear, or hurt," Jane Nelsen, author of Positive Discipline for Preschoolers, told BabyCenter. So, the problem with a child talking back is not that he's feeling upset, but in the manner that he's communicating and expressing his feelings. 

What other parents are reading

So, what is there to do? "Your goal is to invite constructive communication while you calmly re-establish the standard for respect," said Dr. Laura Markham, a child psychologist and parenting expert, in an article for Psychology Today. Show your child that there are ways she can tell you what she feels in a respectful manner, and prevent back talk in the future. Here's how:  

Step 1: Try to keep calm and avoid responding in the same tone.
Shouting back, "'Wag mo 'kong sinasagot!" should be avoided when faced with a child who's talking back. It can definitely be difficult to keep calm and composed, but responding by snapping back doesn't do any good, and may even make things worse. It can lead to a bigger fight or, worse, teach him that lashing out is okay. 

Model the behavior you want to see in your child, said Dr. Markham. Keep calm and be mindful of the tone of your voice before responding. Remember that you need to connect with your child to help him deal with his own emotions.

ADVERTISEMENT - CONTINUE READING BELOW

What other parents are reading

Step 2: Tell your child you know he's upset.
In a calm manner, confront the behavior and let your child know that you can see he's angry. Disarm him with love and kindness. According to Dr. Markham, you can say something like, "You must be upset to speak to me that way. You know I don't speak to you in that tone. You can tell me what you're upset about without attacking me. What's going on?"

Acknowledging your child's feelings is a simple but effective way to show him that you care about his feelings but don't approve of the way he's expressing them, said Karen Miles, a writer for BabyCenter. This then leads us to the next step.  

Step 3: Address the behavior and expect respect.
Being able to voice opinions and asserting oneself is actually a good thing. According to experts, children need a safe environment where they're free to speak out so they can learn to disagree and say no in the future, including to things like drugs, alcohol, and other risky behavior. But, of course, at home and elsewhere, this should come with rules.

"While children should know that they are safe to express their opinions and that mom and dad are listening to what they think and feel, they must also know that speaking to you respectfully and calmly is not negotiable," said Katherine Lee, former editor at Parenting and Working Mother magazines, in an article for VeryWell. Emphasize that you will not listen to what they have to say unless it's said in a calm and respectful manner, she advised. 

CONTINUE READING BELOW

Recommended Videos

What other parents are reading

Step 4: Know when your child crosses the line.
There will be times when you know that your child has crossed the line. In instances like this, Audrey Ricker, Ph.D., coauthor of Backtalk: Four Steps to Ending Rude Behavior in Your Kids, advised giving consequences. 

If your child is calling you hurtful names because he's lost a game, for example, tell him that you won't play anymore until he's better behaved.  End the game immediately if he continues to back talk. "It's hard to take away something you may have promised that you know your child enjoys. But kids learn fast," Ricker told Parents. Following through with consequences will help curb the rude behavior. 

Step 5: Connect.
Ultimately, as in many aspects of parenting, it's easier to raise a respectful, well-mannered child when there's a strong parent-child bond. "If the talking back is becoming disrespectful and more frequent, evaluate your whole parent-child relationship. Is your child angry about something in his situation or with you? Is a distance developing between the two of you?" said renowned pediatrician Dr. William Sears. 

Remember, quality bonding time is essential in building strong relationships. Make sure you and your little one are getting enough.

Celebrate your pregnancy milestones!


Enter your details below and receive weekly email guides on your baby's weight and height in cute illustration of Filipino fruits. PLUS get helpful tips from experts, freebies and more!

You're almost there! Check your inbox.


We sent a verification email. Can't find it? Check your spam, junk, and promotions folder.
Trending in Summit Network