Use These Words on Kids Under 7 to Teach Them Time and Patience

Remember, whatever is happening right now is the most important time for your child.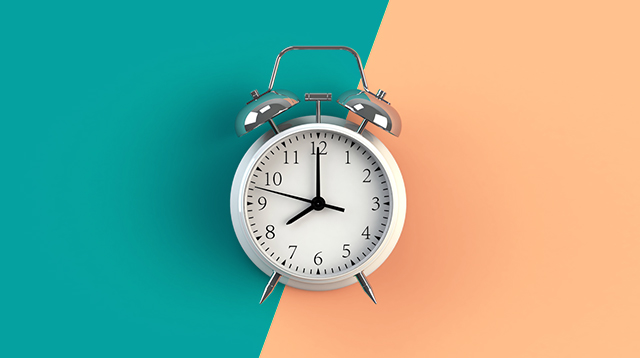 Time, and how everything else relates to it, is a concept kids 6 years old and below don't fully understand yet. The idea of "3 days away" or "at 5 'o' clock" doesn't really do much to help your preschooler understand how long she has to wait or how much time has passed.  

Have you noticed how your preschooler's stories seem to always start with "Mommy, kanina alam mo ba…" even though whatever it is has happened days or even weeks ago? Saying something like, "malapit na tayo, 30 minutes na lang," doesn't help your impatient child on a car ride either. 

"Preschoolers have little concept of conventional time. They also will not have an understanding of instruction in relation to time until they are well over 7 or 8 years old," Myla Lee-Tolentino, a family life and child specialist, tells SmartParenting.com.ph. 

What other parents are reading

Reframing the way parents talk to their preschooler about time can help them understand the concept and, hence, even become more patient when you need them to be because they can better grasp what to expect. Here are a few tips you can try:

1. Put events into context (use words like "before" and "after").

What's happening right now, in the present, is the most important time for 3- and 4-year-olds, says Susan A. Miller, EdD for Scholastic. On the other hand, "later at 3 'o' clock" barely means anything. So, put events in context your child will understand instead. Say something like, "We will eat our lunch first, then we'll take a nap and when we wake up, we will go to the mall." 

"When 4-year-old Jake asks, 'When do we play outside?' knowing what to expect in a routine helps him to understand his teacher's response when she says, 'Right after nap,'" explains Miller. 

ADVERTISEMENT - CONTINUE READING BELOW

2. Use time words (like "bedtime," "lunchtime," and "story time").

Routines established at an early age assure your child of things that will happen next. Label these tasks with time words he can respond to and eventually use himself. 

"This will help build his confidence when faced with a new situation like attending his preschool program," says Tolentino. "When a child knows that he will see his parents again after class, it helps him trust others like his teachers." 

What other parents are reading

3. Mark and countdown days on a calendar.

So, your kiddo is excited about your family trip to the beach next month? Help him understand how long he has to wait until then by marking it down on a calendar and ticking off the days as they go by, suggests Tolentino. This helps him think of the future and set goals or plans (like remembering to bring along her beach bucket and water gun). 

Calendar activities also help children recognize day, week, and month patterns (like how two weekend days come after a week of school). These activities must be meaningful and functional in order for your child to connect it with his life rather than merely reinforcing information about the calendar system. 

4. Explain why there is a lot or little time left.

Asking a child to hurry up or wait a while can be tremendously difficult. One way to convince him is not by stating how many minutes are left but explaining the reason why there's little or a lot of time left, explains Marah Vasquez-Estuesta, part owner and administrator of  Mindbuilders Preschool in Las Piñas City. 

For example, you can say, "Let's move quickly because we need to catch the school bus!" instead of simply expecting your child to hurry up in the morning. This establishes a sense of urgency in the child as he can concretely see what the next activity will be. As a result, he will realize that he should not be late because there is a sequence and routine to follow at a certain time.

CONTINUE READING BELOW

Recommended Videos

What other parents are reading

5. Have a set daily routine.

"[Preschoolers] feel secure when they follow the same time schedules daily — get dressed, eat breakfast, ride to school, participate in group time, and engage in free playtime," says Miller. "It is possible for adults to change the length of time of their activities. However, it becomes very confusing for young children if the order of events is changed." 

So, to lessen negotiations of when your child has to brush his teeth or when he's allowed screentime, have a routine. 

Celebrate your pregnancy milestones!


Enter your details below and receive weekly email guides on your baby's weight and height in cute illustration of Filipino fruits. PLUS get helpful tips from experts, freebies and more!

You're almost there! Check your inbox.


We sent a verification email. Can't find it? Check your spam, junk, and promotions folder.

Trending in Summit Network