How to Teach Your Child Gratitude: Don't Force Him to Say Thank You

Feel like your preschooler is growing to be ungrateful? Here's what you can do.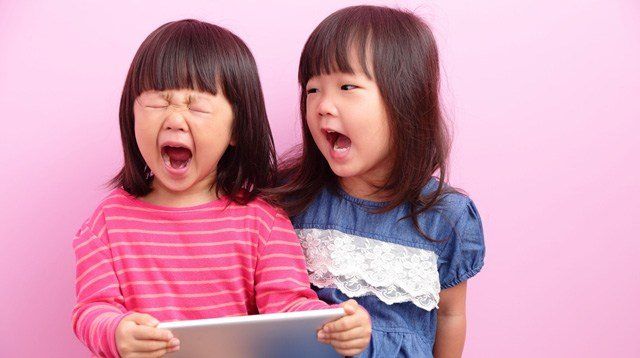 Imagine this: you've spent a day at the mall with the family. You shopped for clothes for your preschooler, bought tickets to see a movie, and ate at your kiddo's favorite pizza place. But after all this, you come home with an angry 6-year-old complaining that you didn't take her to the toy store.  

Parents try their best to provide their children with comfortable and happy lives, but it seems like kids easily take all this for granted. It can be disappointing, and even frustrating, to think that you've raised a child who is unappreciative and ungrateful. Should you worry?

Find comfort, mom. At preschool age, your child has not grown enough to be developmentally ready for true gratitude. "It requires deep empathy and an appreciation of others' feelings," said Meghan Leahy, a certified parent coach, in a column for The Washingon Post about a mom who found herself in a similar situation.

"How reasonable is it to expect a 6-year-old to appreciate her life? To be grateful for your sacrifice? To care about your viewpoint more than her own? Pretty unreasonable," she writes.

What other parents are reading

"Thankfulness is just not part of [a child's] job description," said Deborah Spaide, author of Teaching Your Kids to Care. "It's normal and natural for young kids to believe everyone in the world exists exclusively for their benefit." A 6-year-old may be able to express empathy by being able to understand the feelings of other people, and act upon them too (hug a crying friend, for example). But, it will take years more before a preschooler can think beyond his wants and needs. 

"No one is born grateful," life coach Mary Jane Ryan, author of Attitudes of Gratitude, told Parents. "Recognizing that someone has gone out of the way for you is not a natural behavior for children -- it's learned."

Taking all this into consideration, it's still definitely a parenting mistake to give in to your child's every whim and desire. Slowly your child will be able to learn about gratitude. And it starts when you stop worrying so much about pleasing your child, said Leahy. 

It's okay that your child is upset that you didn't buy him ice cream. And you don't have to ask your child if he's fine with having fish and vegetables for dinner. A parent's role is to provide structure and guidance, and it's not to keep kids entertained and provide every want, Dr. Corazon Esquivia, a psychiatrist in Pasay City, told Smart Parenting. "Kids need time and attention. But they need the right type, in the right doses, at the right stages in their development."

Some parents worry that saying no or setting limits will lessen their child's fondness or even love for them, but it's actually the opposite, adds Dr. Esquivia. "Having rules gives kids a sense that they are loved and cared about." 

ADVERTISEMENT - CONTINUE READING BELOW

What other parents are reading

The next advice from Leahy is to remember that you can't teach gratitude by demanding thanks from your child. Making her feel guilty by talking to her about her ungratefulness won't work either, she adds. Remember, gratitude shouldn't stem from shame or fear of punishment. 

Instead, make gratefulness a regular habit. Ask your child what she's thankful for at bedtime, shares Nancy Shah, a psychologist specializing in parenting, with LearnVest. If it's something that happened specifically during that day, even better. It can be a friend who was nice to her during recess or a flower she found growing on the sidewalk. 

The exercise will help your child build appreciation for all the positive things in her life -- people and experiences included. Plus, it also curbs materialism by helping your child find happiness and fulfillment in what she already has, and is a chance for you to bond by allotting even a few minutes at night to chat about each other's day -- which then leads us to Leahy's last advice. 

Build a strong connection with your child. "Begin with having strong eye contact and just listening to her, without much comment or critique. Read together, walk together, do a puzzle, dance -- anything that promotes physical proximity without lots of talking or teaching. 

"The closeness and eye contact send a strong message that she matters to you, and the listening without commentary helps lessen the chronic power struggle you've found yourself in," said Leahy. It's actually pretty simple and straightforward. Let your child feel loved and find happiness just by being in each other's company. 

CONTINUE READING BELOW

Recommended Videos

Celebrate your pregnancy milestones!


Enter your details below and receive weekly email guides on your baby's weight and height in cute illustration of Filipino fruits. PLUS get helpful tips from experts, freebies and more!

You're almost there! Check your inbox.


We sent a verification email. Can't find it? Check your spam, junk, and promotions folder.

Trending in Summit Network