The 8 Secrets to Raising Smart Kids

It's not just educational videos and gadgets.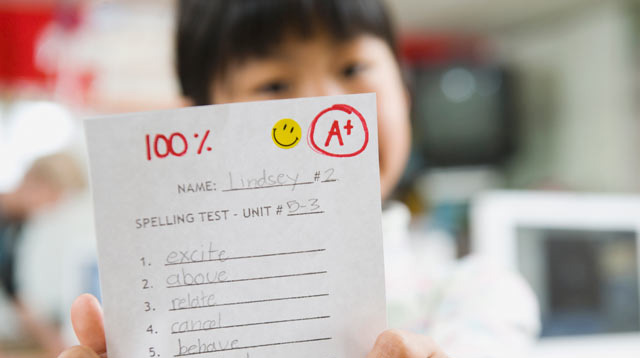 This article first appeared in the June 2004 issue of Smart Parenting magazine

So you want your kid to be smart. Who doesn't?

This explains why we love to buy products guaranteed to boost our children's brain development, from follow-on milk to educational toys. As if these were not enough, we enroll our kids as soon as they learn how to talk, in a school that boasts of a very effective teaching method. It's common belief that if kids get a head start on academic learning, they'll be better off.


The rush to raise smart kids
We live in an age where society is in a rush to raise a smarter generation through the use of products, technology and institutions. There is nothing wrong with all these, but sometimes we tend to rely on these things and forget that education begins at home.

Numerous studies seem to refute the notion that particular products, education programs and methods, or types of experiences in the first three years will enhance intelligence. On the contrary, child experts warn that children habitually left in the care of educational toys, videos, and other smart gadgets could actually suffer because of the lack of human interaction, which forms the bedrock of learning.

Freeman Hrabowski III, Ph.D., president of the University of Maryland and co-author of several books on raising academically successful children, noted through interviews he conducted that the overwhelming factor in a child's academic achievement was the parents' inspiration and com mitment.

"It makes such a difference when there's someone in the house working to relate to that child and inspire that child," explains Hrabowski. "These parents are really inspirational in their commitment to their children."

Local child experts agree. "Learning takes place when we provide our kids with a home that has an atmosphere of love and acceptance that builds their self-esteem and confidence," says Ma. Lutgarda Carlos, head of the Student Development Center of Claret School.

According to Carlos, self-esteem and confidence are the basic "weapons" a child can bring to school. "Affirmation from a significant person in a child's life inspires and motivates him or her to learn. When a child does well, no matter how simple it may seem to us adults, it is very important that we recognize it. Doing this will inspire a child to do better and better each time because he has made the significant person(s) in his life happy," Carlos adds.


Understand how your child learns
Marielle Labayen, program director of Action Kidz Child Center, says that each child is unique in the way he gathers and processes information. "Some learn better through hearing or listening, some are very visual, and some learn through movement and sensing," says Labayen.

For example, some kids learn playing board games by reading the instructions, others by hearing the rules explained, and still others by actually rolling the dice and playing the game. Furthermore, environmental factors can help a child's receptiveness to learning: time of day, lighting, a favorite writing pen or chair, preference for one-on-one or group discussion, etc.

Just as teachers note their students' effective learning styles, parents can likewise use learning styles at home to discover what makes children tick, according to Labayen. This way, parents can understand their children's individuality and help them accomplish their household and school routines.


Listen up
So how do you find out your child's learning style? The only way to discover this is by keeping attuned to your child. Just talking to him can already go a long way in establishing his personal goals.

Children must be encouraged to express their dreams and desires, and who they admire most and why. And by all means, ask them that all-important question, "What do you want to be when you grow up?"

Spend quality time with your child. Aside from enriching that parent-child bond, it also allows you to do some detective work. Also, take seriously the questions that your child asks.

As soon as you have an idea of your kid's interests, here are steps you can take to nurture his intelligence.

1. Encourage exploration.
"Discover where your child is good at and start from there. If your child is good in sports, support him in this interest. Don't discourage him from developing his interest just because you want your child to excel in a different field like mathematics, for example," says Carlos.

When we support our child in his interests, we build his self-confidence. "By doing this, we eventually develop in our child the realization that he may also be good in other things," adds Carlos.

2. Don't expect too much.
It is good to expect your child to do well in school -— like doing his assignments on time or learning to respect his teachers -— but do not expect him to come home with a 95 percent grade in every subject.

As a child, Mensa Philippines member Ramon Lorenzo remembers that his parents did not push him to be number one in his class. "Just being in the cream section was good enough for them. And I am very happy for that," Ramon says.

No wonder Ramon went on to become one of the "winningest" quiz champions in the country, dominating Student Canteen's IQ contests in the '80s, and several other prestigious competitions onwards.

"I can't recall being pressured at all," says Ramon, who is now a teacher, a sportswriter and a researcher. "Even in the TV quiz contests which I joined a hundred times, I felt very little pressure. I had so much confidence in me, and the fact that I really didn't mind losing lessened the pressure, I guess." So just keep goals reachable to avoid frustration and poor self-image on the part of your child.

3. Stay well-stocked.
It is very frustrating for a child to discover that he is out of paper or the markers are all dried up, just as he is beginning a project. Make materials available to help your child with his assignments.

"My parents supplied me with a lot of reading materials. At about six years old, I was looking at encyclopedia volumes, not actually reading them but just looking at the pictures. There I started to like reading and keeping facts and trivia in my mind," recalls Ramon, who now as a parent is doing the same thing with his kids Monty and Kitkat: buying them books.

4. Develop good study habits.
"Even at an early age, help your kid to come up with a daily schedule that includes study time, play time, hobby time, family time, etc. Doing this will help your child to manage time and develop self-discipline," recommends Carlos.

Carlos also stresses that when you allow your child to make his own schedule, you are telling him that this is what he wants and therefore must be followed religiously.

5. Expose your child to diverse surroundings.
Help your child to understand that there's an entire world outside home and school. Take him to a museum, to a concert, to a zoo or to a basketball game. Music, art, human culture and nature are stimuli that trigger further discovery and curiosity in children.

If you don't have the time to take your kid to these places, "travel" with him by reading books or watching videos with him about such places and activities. But don't forget that, just like in real-life adventures, your kid needs you to be his tourist guide while reading or watching.

6. Eat right.
"A sound mind is a sound body," believes Ramon. "We eat balanced meals all the time. I consider myself healthy and this gives me an advantage in learning. I try to do the same for my kids. I buy fruits from the supermarket weekly for us to partake during supper."

Poor nutrition and skipped meals lead to exhaustion and weakness, which is not conducive to learning. "I firmly believe that feeding the stomach the right way will help feed the brain the right way too," adds Ramon.

7. Know who teaches them.
If it takes a village to raise a child, part of that village is the school. It is important to make sure that your child is getting the support he needs in school. Find out if the teachers and administrators are doing their roles appropriately.
When the teacher knows you, the teacher will have a better sense of your child's needs.

8. Remember to have fun.
Research suggests that when children enjoy learning, retaining information is easier. Childhood is about discovery. As your child makes new discoveries about himself and his world, put those discoveries in context.

"Provide your kids with rich learning experiences by exposing them to different challenges and first-hand learning," says Labayen.

"Allow your children to be happy learners," says Carlos. Your kid's learning is your responsibility as a parent. Time and loving attention have always been, and will always be, what gives our kids the edge.





ADVERTISEMENT - CONTINUE READING BELOW

CONTINUE READING BELOW

Recommended Videos

Celebrate your pregnancy milestones!


Enter your details below and receive weekly email guides on your baby's weight and height in cute illustration of Filipino fruits. PLUS get helpful tips from experts, freebies and more!

You're almost there! Check your inbox.


We sent a verification email. Can't find it? Check your spam, junk, and promotions folder.
Trending in Summit Network