Two Pinay Sisters Move Their Families Abroad, Under One Roof

Living with members of your immediate family is never an easy set-up, but these two families say they are reaping invaluable benefits for their kids.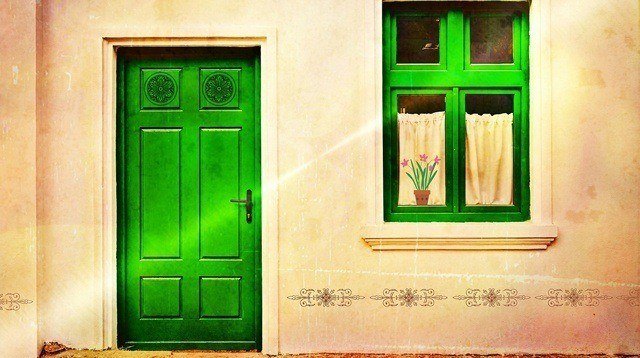 On this peaceful, new year morning, I have been reminded yet again of the many blessings I have in life including the opportunity to raise kids in the extended family setting. 

My sister, whom I've been living with for a year now in New Zealand, was out running early morning errands. My daughter was asleep in her own room, and my nephew Connor was on my bed watching videos while I was washing dishes in the kitchen. I heard his faint call.

Me: Why were you calling?
Connor: Stay with me. 
Me: Why? Are you afraid to stay here by yourself?
Connor: Nope. But you're a mommy and you need to take care of me. You're my mommy when my mom isn't here, remember?

I smiled with tears threatening to fall. This was why my sister and I decided to live together even though they say it never works when you and your family live in one house. But, for my family, it has always been this way. 

What other parents are reading

My daughter Jellybean was born four years ago via emergency C-section. I had to stay with my mom so she could help take care of me and the baby right after I gave birth. What we thought was going to be a temporary set-up actually lasted for years. 

Angelica, my eldest niece by my brother was born six months earlier, and Connor, my youngest nephew by my sister was born seven months later. With the kids only a few months apart, we were more than happy to have them grow up together. 

My two brothers already lived full-time with my parents. My sister and I, on the other hand, already had our own homes with our little families. But we would take three days of the week each to stay in the extra bedroom at my parents' house, and the house would be full on Sundays. They set up a sofa bed in the TV room so we can all be there during the weekends. It was awkward and difficult for my husband at first (no one really wishes to live with his mother-in-law). But he couldn't deny the perks of this set-up. 

I've never had a yaya or a nanny to help me with my child. 
It was always everyone in the family taking turns to take care of the three kids. I always had my parents, my sister, my brothers, and all the in-laws to lean on when I needed someone to watch my baby when I had to go back to work. We even got the movie night/date night once in a while with their help. (My youngest brother who is single takes my niece during weekends. She loves her uncle dearly and doesn't mind being away from her parents even if she is only 5 years old.) 

ADVERTISEMENT - CONTINUE READING BELOW

What other parents are reading

We had the guidance we needed. 
My mother's opinion didn't just matter when it came to raising children -- it was our voice of reason. We don't pretend to know everything about child rearing, and we don't rely on the internet to learn things that parents are expected to know. We have a very experienced person guiding us along the way. After all, she raised four kids into adulthood, and our lives turned out great. 

The kids grow up with varied interests. 
My father had a strong musical influence on all the kids. At ages 2 and 3, our kids were singing songs by The Beatles and have already memorized the words to Yellow Submarine. He was also strict with the discipline, and we never took that against him.

In fact, in our family, it is encouraged to discipline each other's children. When we see one of the kids doing something wrong, none of us ever hesitate to correct it immediately. 

The kids imbibe positive values better.
The effort is taken to teach each child values like kindness, generosity, and love. They also grow up with the same amount of cuddles, kisses and night time storytelling. They've become so close to each other and treat each other like brother and sisters. 

What other parents are reading

The kids will always have someone to turn to. 
The conversation above with my 4-year-old nephew is the perfect example. They will always be our kids. We love them equally and treat each one like our own. 

In the last quarter of 2015, my sister Noelle decided to make a big change. She wanted to move to New Zealand. Eventually, both our families decided to move their as well. She and my husband left first to help prepare for our families' move. 

Back home, my brothers and my mom became the necessary support system for my brother-in-law and myself, who were acting as single parents to our respective kids. By December 2015, I was preparing to join my husband with my daughter. My mother decided that she would go with us to take care of my daughter so my sister and my husband can study full-time while I work. Soon my brother-in-law and my nephew joined us in New Zealand. 

The two kids call their cousin in the Philippines often, while my mother has gone back and forth between the Philippines and New Zealand. A year into our new life now and we're finding the extended family set up more important than ever. We have schedules so someone is always there with the kids. The difficulty of moving to a new country is more bearable when you have people you can trust. 

CONTINUE READING BELOW

Recommended Videos

What other parents are reading

While it is still very early, we are already putting together a plan to get the entire family to move to New Zealand so the kids can be together again. The benefits of raising kids within the extended family aren't just something we feel now but has a ripple effect on our children's future. 

When they grow up, I will be happy if the way they envision a grandparent is not the Hallmark greeting card version of a granny whom you see on weekends baking cookies. After all, our kids had a grandma who would spank them when they go out of line but who also cooked for them every single day. My Jellybean sleeps beside her Lala more times than she does with me. 

When they grow up, they will always have an uncle or an aunt they can talk to about boy or girl problems, when they're too embarrassed to talk to their own mom or dad. When they get bullied in school, they will always have a cousin who will stick up for them like a real brother or sister. 

Raising kids in the extended family set-up may not be the norm anymore, nor is it the easiest way to do things. But that's the way we choose to do it.



This piece is a submission by Smart Parenting reader Jade-Ceres Violet Dolor, shown above (second from left) with her whole family during a trip to Hong Kong. She is a 10-year veteran in the travel industry and blogs at www.babyjetsetgo.com. 

Have a story to share? Send us a message in our Facebook.

ADVERTISEMENT - CONTINUE READING BELOW

What other parents are reading

 

Celebrate your pregnancy milestones!


Enter your details below and receive weekly email guides on your baby's weight and height in cute illustration of Filipino fruits. PLUS get helpful tips from experts, freebies and more!

You're almost there! Check your inbox.


We sent a verification email. Can't find it? Check your spam, junk, and promotions folder.
Trending in Summit Network