How to Raise a Smarter Child, According to Parents of Gifted Kids

A 45-year study tracked 5,000 exceptionally brilliant kids. Here are 5 of their findings.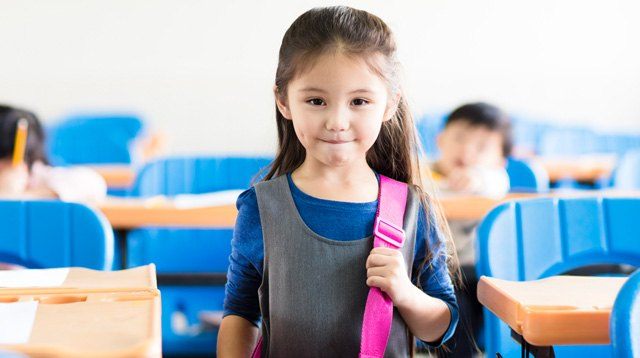 What do Facebook founder Mark Zuckerberg and singer Lady Gaga have in common? For one, they were both exceptionally bright, talented and gifted kids. 

The founder of Facebook and the international performer both went through enrichment programs at Johns Hopkins University's Center for Talented Youth, which is open to young adolescents who score in the top 1% of university entrance exams. The center was started by Julian Stanley while he was working on his 45-year-long research called the Study of Mathematically Precocious Youth (SMPY), one that continues to this day. 

What other parents are reading

For almost half a century, SMPY had tracked 5,000 of the smartest kids in the US -- the ones belonging to the top 3% to 0.01% of students. It's the longest-running survey of intellectually talented children, according to Nature. And, it aims to find the best ways to nurture and develop bright kids, so they go on to change the world.

Here's what SMYP figured out about exceptional children -- use them to nurture your child's potential: 

1. Support your child's interests and passions early. 
Based on SMPY's findings, gifted kids who do great things and become influential in their respective fields had talents that were nurtured early on. "Many of the innovators who are advancing science, technology and culture are those whose unique cognitive abilities were identified and supported in their early years through enrichment programs," said Nature. 

In fact, Stanley started SMPY after meeting a 12-year-old boy who was smart enough to get into college, but he was not allowed to take advanced math and science classes by his local schools. Stanley was able to convince a dean at John Hopkins University to let him enroll as an undergraduate. 

ADVERTISEMENT - CONTINUE READING BELOW

What other parents are reading

2. Your child being asked to skip a grade level is a good thing.
Intellectually gifted children are "among the most challenging to educate" because they have such a rapid learning pace, said Nature. Letting them skip grades can be seen as an effort to keep up with their learning pace, and SMPY found it had an impact on their success. Those who skipped grades were 60% more likely to earn doctorates and twice as likely to get a Ph.D. in STEM (Science, Technology, Engineering, and Math) fields than those who didn't. 

"These kids often don't need anything innovative or novel," said psychologist David Lubinski, who helped run the study after Stanley's retirement. "They just need earlier access to what's already available to older kids."

3. Highly intelligent children need challenges. 
Parents of high-ability kids provide their kids lots of books, which can be considered as challenging and difficult. In fact, SMPY research shows that participants who were given precollegiate educational opportunities went on to have successful careers. 

Take it from Natalie, whose daughter Chelsea is gifted. The mom said Chelsea was already finishing book after book as a toddler. "At age 3, she started doing math problems and reading books that are advanced for her age. It was odd at first, but my husband and I realized she needed more input, so we started her off with books we thought would complement her desire for more material," she told SmartParenting.com.ph. "At a very young age, Chelsea read mostly Shakespeare and the classics, parenting and philosophy books."

CONTINUE READING BELOW

Recommended Videos

What other parents are reading

4. Don't put too much stock in test scores. 
To be able to pick out gifted children in a crowd, SMPY asked kids to take the Scholastic Aptitude Test (SAT), the standardized college-admissions exam in the U.S., and tests that measured spatial ability. The ones who scored the highest were included in their research. 

However, Camilla Benbow, who also took over the study after Stanley's retirement, said tests should not be used to limit a student's options. Instead, they must be used to "develop learning and teaching strategies appropriate to children's abilities, which allow students at every level to reach their potential."

Dona Matthews, co-founder of the Center for Gifted Studies and Education at Hunter College, agreed. "A high test score tells you only that a person has high ability and is a good match for that particular test at that point in time," she said. "A low test score tells you practically nothing," as many factors may have influenced the student's performance. 

5. Believe that your kids have the power to change the world.  
"The kids who test in the top 1% tend to become our eminent scientists and academics, our Fortune 500 CEOs and federal judges, senators, and billionaires," said Jonathan Wai, a psychologist at the Duke University Talent Identification Program. 

Highly intelligent children contain in them the seeds to shape the future. "When you look at the issues facing society now -- whether it's health care, climate change, terrorism, energy -- these are the kids who have the most potential to solve these problems," said Lubinski.

What we need to remember from SMPY's research: Our children have every potential to become a success with the right kind of support given with lots of love and encouragement.

[h/t: Nature]

ADVERTISEMENT - CONTINUE READING BELOW

What other parents are reading

Celebrate your pregnancy milestones!


Enter your details below and receive weekly email guides on your baby's weight and height in cute illustration of Filipino fruits. PLUS get helpful tips from experts, freebies and more!

You're almost there! Check your inbox.


We sent a verification email. Can't find it? Check your spam, junk, and promotions folder.
Trending in Summit Network