How to Be a Street Smart Family: 7 Rules to Keep Everyone Safe

Our family needs to know how to be safety-savvy especially when they're out on their own.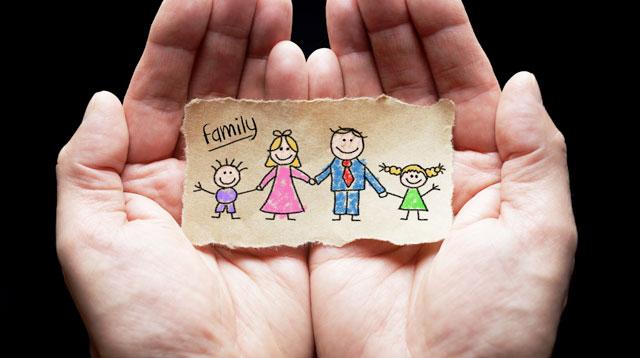 We can't always be there for our kids so teaching them how to be street smart is a life skill they need. They should learn how to make decisions and be safe on their own. And it doesn't require enrollment in self-defense class (though that is always helpful). 

Parents have been sharing a Facebook post that contains simple but useful safety reminders and security precautions each member of your family can start implementing ASAP. Senator Francis "Kiko" Pangilinan also shared the same list as quote cards on his Facebook. We've collated them below. 

1. Minimize nighttime activities.
Pick your travels wisely. Lessen going out at night especially if you think an area has heightened violent activities. Have an alternative place to spend the night if you (or your teen) can't make it home by 11 p.m.

2. Keep tabs on the family's whereabouts.
Make it a rule for each family member to inform you where they're going and their estimated time of arrival at their destination. Remind them also to check in via call or message when they've arrived.

3. Double check your home's security. 
Keep doors and windows locked at night, even if you live in a condo or gated community. Don't open your door to strangers. If possible, invest in a security camera for your home. 

What other parents are reading

4. Be aware of the surroundings. 
Avoid texting or engaging on social media while on the streets or commuting. Don't use earphones or headphones. Try not to fall asleep while using public transportation. Stay alert. 

ADVERTISEMENT - CONTINUE READING BELOW

Don't while away time at open spaces around convenient stores or eateries. If you have to wait for a ride, do so in well-lit places. Choose a covered place or near the post of a waiting shed or something that can protect you from a drive-by shooting. 

When driving: Be observant of motorcycle riders riding in tandem especially those who appear to be following your vehicle. If you think you are being followed, take evasive action. 

5. Let technology work for you. 
Activate your phone's emergency features. When driving: If possible, invest in a dash cam. Though the Anti-Distracted Driving Law only allows a driver to use his or her phone for emergency purposes, your dash cam can record videos that may be used as evidence. 

6. Know what to do in case of violent incidents.
Stay calm and pause to assess the situation. Run as far away from the sound of the commotion. If you hear gunfire, duck, cover and crawl away from the area where you think the shots came from.    

7. Know what to do if you are accosted or confronted.
Make sure you bring a whistle. If you're illegally restrained or arrested, blow the whistle to signal for help and call attention to yourself. Shout your full name as loud as you can and state that you are being illegally arrested or restrained.

What other parents are reading

Local human rights group Karapatan: Alliance for the Advancement of People's Rights also shared on Facebook an infographic on what you should do if you're arrested and what you're entitled to based on our constitutional rights as a Filipino citizen: 

CONTINUE READING BELOW

Recommended Videos

a. Stay calm. Be observant and provide complete and specific details of the incident. 


b. Know your rights. You have the right to call or communicate with family members, a lawyer, or a human right organization. You have the right to choose your own lawyer and refuse to accept legal services provided by the police or military. When you've chosen legal representation, you're allowed to talk and discuss with your attorney at all times. 

Until you have your preferred legal representative with you, you have the right to refuse to answer any questions or fill up or sign any document unless your lawyer is present with you. You also have the right refuse to have your picture taken, get fingerprinted, be subjected to bodily search, or do anything that can incriminate you.  

You have the right to be visited by immediate family members, consult with medical doctor or priest/counselor, or local or international human rights organization.

ADVERTISEMENT - CONTINUE READING BELOW

If you've been arrested without a warrant, the police can detain you for 12 hours for light offenses (cases with penalty of no more than one month imprisonment, e.g., vandalism); 18 hours for less grave offenses (cases with penalty of no less than six years jail time, e.g., illegal assembly, direct assault); and 36 hours for grave offenses (cases with penalty of more than six years incarceration, e.g., sedition, rebellion).

c. Demand that phone call to a family member, your lawyer, or a human rights organization to let them know your location and situations. You're allowed to tell your family, lawyer, or human rights organization representative how many people were also arrested with you and pertinent details of the incident or any other information that would be helpful, and what you need (i.e., lawyer, medical attention).

d. Don't forget to know your arresting/investigatin officer's details. Have the name, rank, and position of your arresting/investigating officer. 

When it comes to our safety and security, it pays to be prepared and armed with the right information. And always cherish family time and be thankful that you and your loved ones are safe with each other. 

What other parents are reading

Celebrate your pregnancy milestones!


Enter your details below and receive weekly email guides on your baby's weight and height in cute illustration of Filipino fruits. PLUS get helpful tips from experts, freebies and more!

You're almost there! Check your inbox.


We sent a verification email. Can't find it? Check your spam, junk, and promotions folder.

Trending in Summit Network