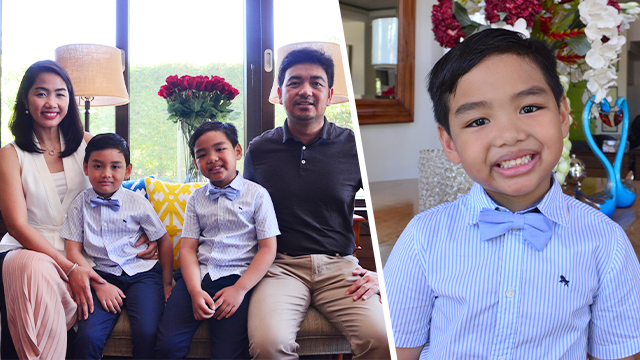 Couple Rodolfo Jr. and Hannah Padillo said they first noticed their son, Zian Andre, had a particular fascination with numbers when he was 2.
Wanting to help their son develop this particular skill, the couple decided to enroll him in Kumon. During this time, the Padillos were looking for a learning institution to help them further Zian's learning.
"We were confident to enroll Zian in Kumon since most of our friends are also Kumon parents and are already enjoying the benefits of the program," the couple said. "As a kid, Zian's attention span was really short, so we wanted to develop his patience."
Little did they know that Kumon also helped Zian, now 7, in other aspects. He became more sociable, goal-oriented, confident, and engaged in learning different topics.
Through Kumon, Zian was able to maintain academic excellence, ranking first in his class. Up until today, he still garners awards and achievements in his school.
Zian also joins competitions to represent his school. The first became a blessing as he was hailed champion in the division and regional levels, and ranked No. 10 in the national level. Last year, he joined another competition and was ranked first in the Grade 1 category.
According to Zian, Kumon not only improved his math skills; "I also gained confidence, perseverance, diligence, and discipline. I also learned how to be hard-working."
"Whenever I feel nervous, all I do is remind myself to stay calm during my piano lessons—just like what I felt during my first day in Kumon," the boy continued.
Striking a balance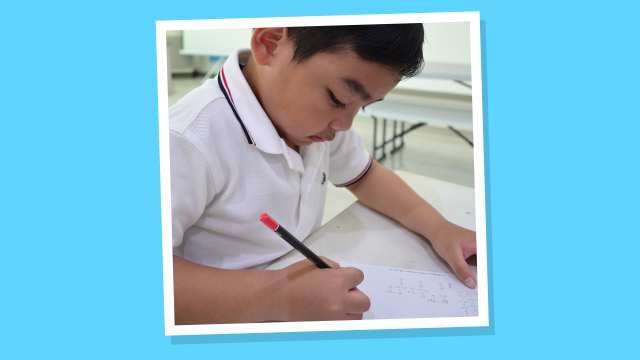 Apart from joining competitions, Zian is also engaged in many extracurricular activities, including swimming, badminton, and playing the piano.
The Padillos believe that, as parents, they should always make sure they strike a balance in their child's activities so he won't get burnt-out in academics.
"Zian loves learning. This is why he always engages himself in other activities at school such as joining sports fests and going outdoors," they explained.
Admittedly, Zian also experienced some challenges in his Kumon studies. In the beginning, he found the worksheets very hard and confusing. There were even times when he was careless in writing his answers.
During these moments, Zian's parents would remind him that if he quits Kumon, he would experience more difficulties. In the end, quitting was never an option.
"My parents reminded me to be grateful for what I have," Zian said. "They let me understand how much of a blessing it is to be enrolled in Kumon."
There is nothing the Padillos wish for than for Zian to fulfill his dreams, which is why they always encourage him to chase his dreams no matter what. They believe that with proper guidance and unlimited support from a family who stays strong together, a child can reach his goals no matter how impossible to achieve.
"It is not enough to sustain our children's needs. We always need to be emotionally present for them," the Padillo couple said.
"As parents, we need to guide them so they may always follow the right path. We may feel sad when our kids experience difficulties, but we just have to hold on and keep the faith," they added. "Let your children chase their dreams!"
For more information, visit Kumon's website and follow Kumon's official Facebook page.
This article is sponsored by KUMON.