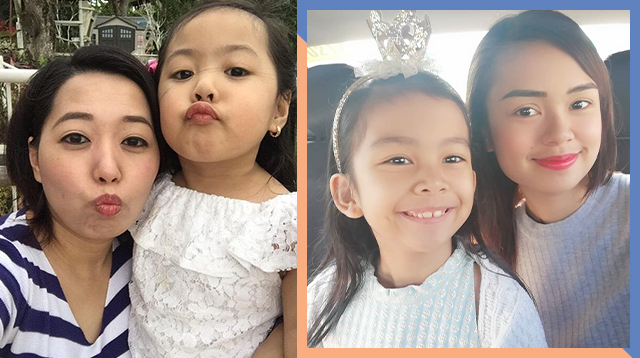 One of the best things about being a mom is watching how your children learn to excel in the things they are passionate about. And when it's all their "sariling sikap," our hearts swell with pride no matter how big or small these achievements.
Just ask moms Heide Lazaro, Melissa Costales, and Juls Peña who proudly share their kids' bibo moments.
A shy flower girl is the best dancer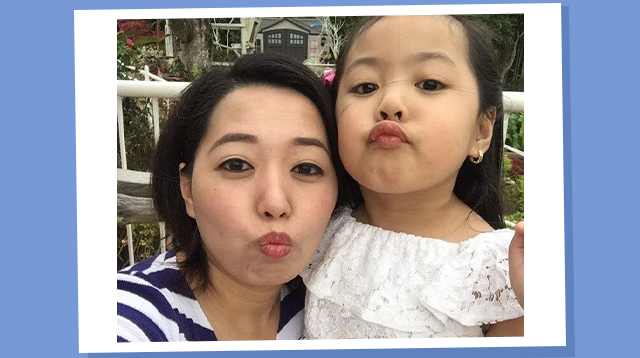 Heide, a mom of two, said she'll always remember the time her eldest, 4-year-old Andi was asked to be a flower girl at a friend's wedding last year.
"At the reception, the emcee hosted a game where the children would dance to a song with the audience picking the winner through clapping," Heide recalled.
Andi, who was only 3 at the time, was hesitant to join at first because the other kids were 6- to 9-year-olds.
"I told her kahit umikot-ikot lang siya, okay na 'yun. At 3, I knew [Andi] didn't know any dance moves," Heide recalled.
But her daughter surprised her. "She was the last to be called but gained the loudest of cheers and claps from the audience," Heide said. "She really wowed the crowd, especially us! I didn't expect she would dance the best dance, considering she was the youngest!"
Heide felt "super proud" and was teary-eyed, saying, "I can't believe anak ko 'yung pinapalakpakan nila."
Sister-brother duo saves the day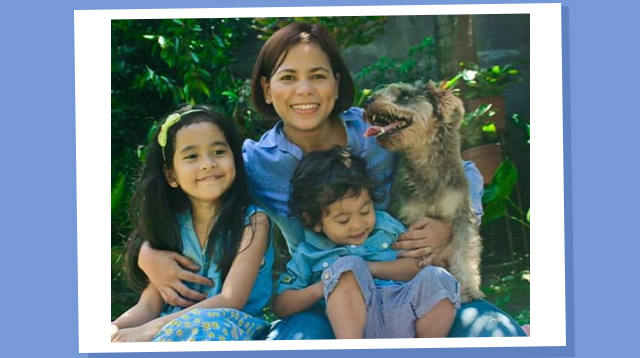 Senior brand manager and mom of two Melissa said her 9-year-old daughter Isabelle's most bibo moment was the time she helped save a puppy.
"When our dog gave birth, one of the puppies had difficulty breathing," Melissa narrated. "Isabelle saw me struggling [with] trying to revive the poor pup when all of a sudden, she was already reading to me the proper way to conduct CPR on a puppy."
"My quick-thinking daughter immediately researched the situation, and I couldn't be more proud and thankful. Isabelle was able to save the little pup's life," she added
Melissa is just as proud of her 3-year-old Miguel, who loves to help with chores at home.
"From cleaning the floor to putting away dirty dishes to organizing groceries, those little acts from my little wonder never failed to bring a proud feeling in my heart," she said.
Unica hija is a natural performer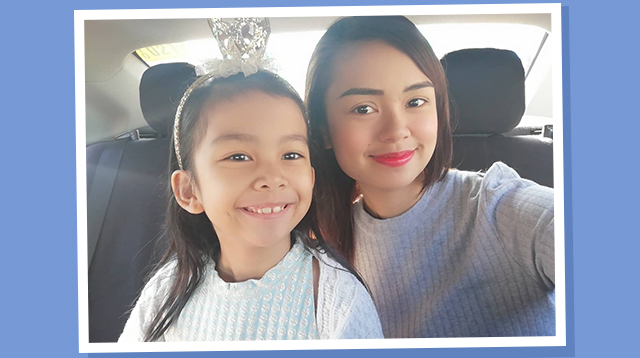 As for Juls, a business development officer, seeing her 6-year-old daughter Jasmine taking the lead in school events makes her incredibly proud because Juls herself was a shy kid.
"Mahilig siya mag-participate lalo na 'pag dancing," she said of her unica hija. "Siya 'yung laging nasa harap. Tulad nung recognition day nila and may dance number, todo bigay talaga siya sa dance moves."
Juls added, "Ako kasi mahiyain nung bata [pa ako], kaya happy ako na at an early age na-e-express niya 'yung sarili niya through dance, and nabi-build na niya 'yung confidence niya."
To help develop her daughter's talents, Juls said, "I encourage her always to try. If meron siyang gustong alamin or gawin, I let her try it. Then 'pag nasubukan na niya, atsaka ko siya pinagde-decide if gusto niya ituloy 'yun."
Here are tips from Heide, Melissa, and Juls to moms who would also like to help their kids develop winning habits.
1. Encourage and support your child's interests.
"Let her do what she's interested in. If you see that she's fond of dancing, let her dance kahit maingay 'yung music niya sa bahay. Or if she wants to sing, kahit mali-mali 'yung lyrics or out of tune [siya], go lang," Heide said.
2. Let your child help out at home.
"When a child wants to help, we should let them. Rewards are not necessary because a sincere show of appreciation would be more than enough to motivate them to continue doing good deeds," Melissa said.
3. Introduce your child to different activities.
Juls said moms might want to "expose [their kids] sa iba't ibang activities para malaman nila if saan sila magiging bibo."
4. Provide your kids with a balanced and nutritious diet.
Melissa noted: "For an active toddler like Miguel and a grade-schooler like Isabelle, well-balanced nutrition is important. My children can sometimes be picky eaters. To make sure they still get the proper nutrition they need, drinking one to two glasses of milk is encouraged every day."
Juls said she follows this practice, too. "[I give my daughter] milk every day, vitamins, and all-natural food. Hindi kami gumagamit ng MSG (monosodium glutamate) sa food and we avoid eating fast food," she shared.
Don't forget to give your kids milk, too. It's an essential part of a well-balanced diet. It's filled with calcium and other vitamins and minerals that contribute to their holistic development. For kids ages 3 and above, give them Lactum 3+, which supports bibo kids as they pursue their "panalo" endeavors by helping boost not only their immunity but also their brain and bone development.
Follow Lactum Philippines on Facebook to find out more.