Camille Prats For Smart Parenting September 2022
Many of us saw Camille Prats-Yambao grow up before our eyes. Starting with her life as a child actor playing the iconic role of Sarah in Sarah, and Munting Princessa at 10, to losing her husband at 26 leaving her a solo parent to their son Nathan, to re-marrying VJ Yambao at 32 and having a happy blended family together. VJ and Camille have four children: Ice, 18–VJ's son from a previous relationship; Nathan, 14; Nala, 5, and Nolan, 3.
Slaying her many roles
Today, at 37, Camille's plate is not only full but rich with multiple roles-- a mother of four, a wife, vlogger, an actress, and a fitness inspiration to many moms. It's a great time to be a woman when we see Camille slay her many roles with grace and wisdom.
However, this celebrity mom will be the first to say that, on many occasions, she has had to muster enough courage before getting into a new endeavor--like finally introducing her own vlog, Cam Cook With Me. "I've been wanting to start that a little over a year ago, [pero] di pa ako matapang," she reveals during the Smart Parenting cover shoot. She says at that time she was still grieving the loss of her long-running shows Mars with Suzie Entrata-Abrera and Mars Pa More with Iya Villania.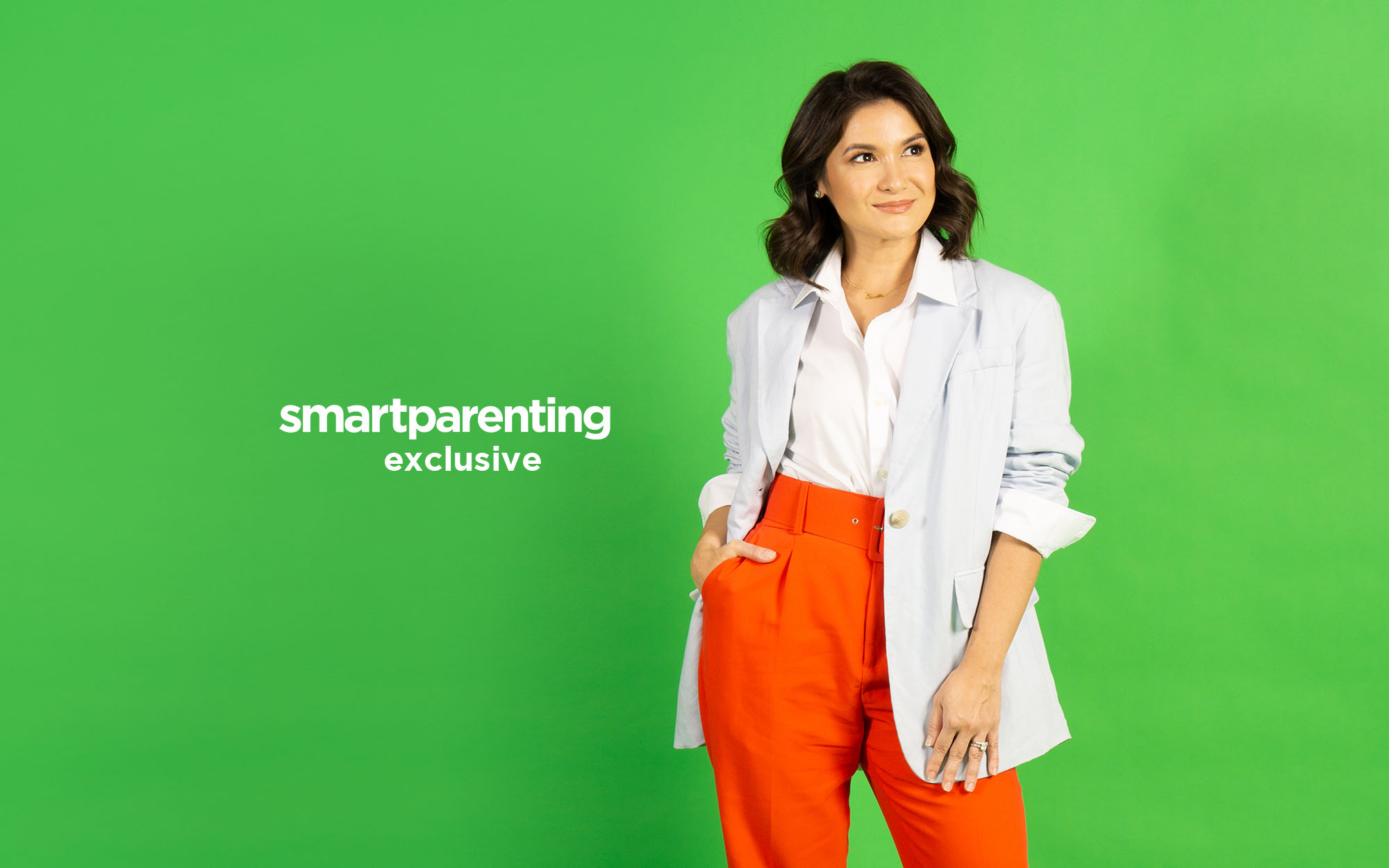 Powder blue blazer, H&M; red pants, Zara; shoes, So Fab.
Rain or shine, Camille recalls, she always showed up on the set of these shows and to see them go just this year broke her heart. "Mars Pa More ended last June and it was heartbreaking for me. Ten years of my life I spent doing those shows," she says.
ADVERTISEMENT - CONTINUE READING BELOW
Before finally deciding to do Cam Cook With Me, a vlog format where she interviews celebrity guests while they cooked a dish, Camille says she was still filled with doubt. "I wasn't sure enough to just jump in and do it. I waited," she shares.
Bouncing back from a 'heartbreak' with a new vlog
Ever the resilient woman that she is, Camille, bounced back from her career 'heartbreak' and in August introduced her new YouTube show, the first episode of which featured her good friend and another child actor Angelica Panganiban cooking potato bites.
"The first person I asked [to be my guest] was Angelica. We haven't shared the screen in decades," she says. Camille found the timing perfect because Angelica was entering a new chapter in her life as she anticipates the birth of her first child. Camille felt they had something they could connect on.
"The moment she said yes, that already inspired me to just do the vlog," she recalls. That first episode got more that 1 million views.
RELATED: Camille Prats Tells Mom-To-Be Angelica Panganiban: 'Mag-Ready Ka Sa Puyat; Iba Ang Motherhood'
With her vlog all set and her schedule more predictable, Camille is able to accommodate one more opportunity for her career--going back to acting after leaving it in the backseat for quite some time. The actress will star in a new drama show under GMA-7, the title of which is still under wraps.
Helmed by Aldof Alix, Jr., Camille will lead the show together with Wendell Ramos, Alfred Vargas, and Klea Pineda. In the show, Alix, Jr. was quoted in a gmanetwork.com report that Camille and Klea will play 'pivotal and strong women.'
ADVERTISEMENT - CONTINUE READING BELOW
Recommended Videos
"I'm really looking forward to it. Namiss ko rin naman siya," says Camille about acting once again but was quick to add, "Di ko namiss yung long hours of work." But she is embracing the opportunity just the same and will devote three days of her week to taping the show until January next year.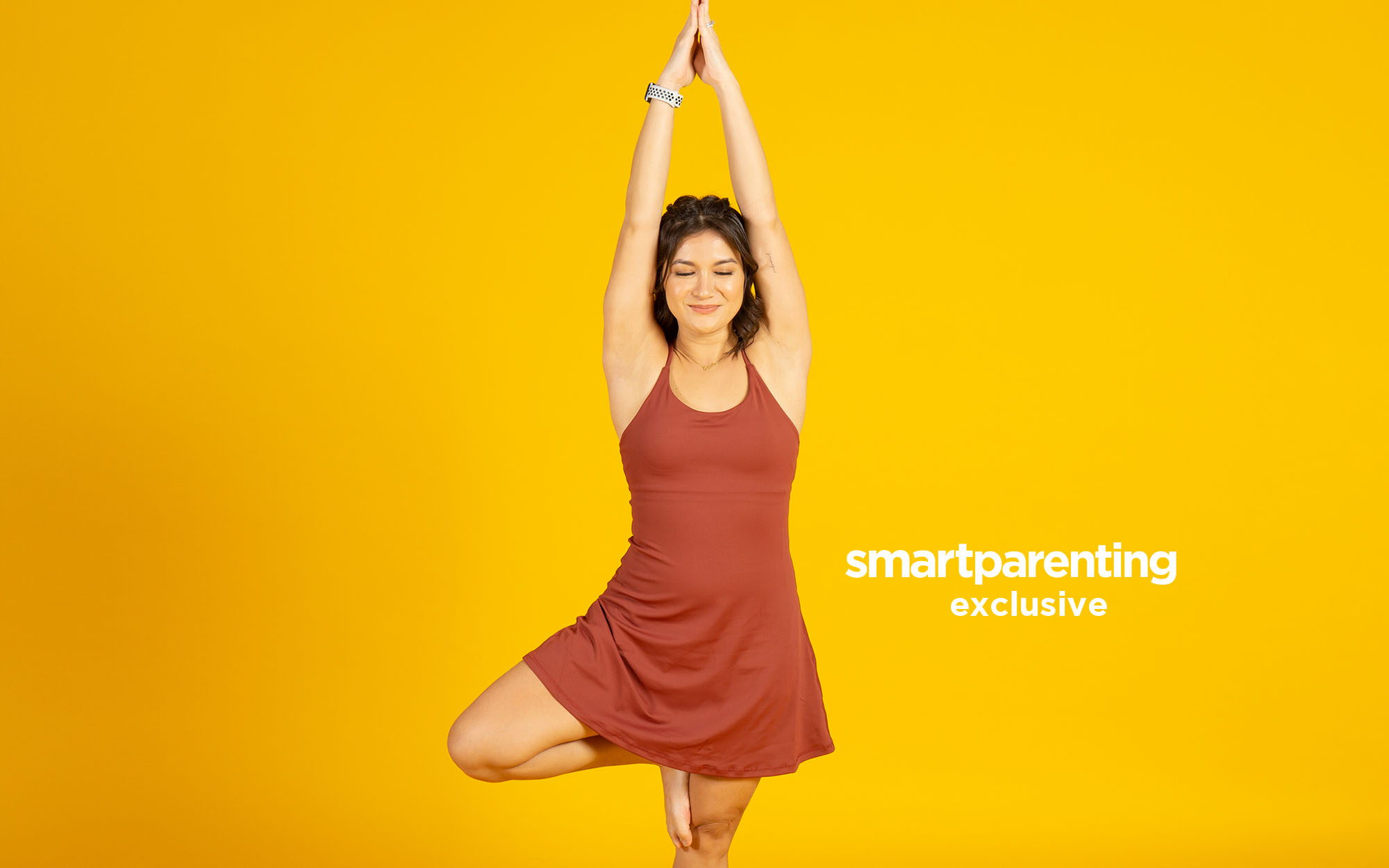 On Camille: Maroon dress, MOOV.
Keeping fit
As a working mom who is taking on more projects, Camille now, more than ever, considers her 'me time' sacred. Apart from indulging in 30-minute K-drama watching at night, up there is exercise with her husband VJ. Camille has been generous enough to share several videos showing her and her husband do workout routine and jogging in their neighborhood.
It was during the pandemic that VJ and Camille decided to take charge of their health inside their home. "I realized with this thing (COVID-19) going around, we have to help ourselves. We have do things to be healthy, make our bodies healthy, and eat well," she says. She also adds that she needed a workout because after three pregnancies, she has developed pain in her back making it harder for her to take care of their youngest kids.
Camille instantly felt the big difference when she started exercising regularly. "Nung nag-start na yung fitness journey, ang daling buhatin [ng mga bata] and ang daling gumalaw around the house," she shares. "You don't complain about pain in the body anymore and for me its very important pala especially because I have toddlers."
ADVERTISEMENT - CONTINUE READING BELOW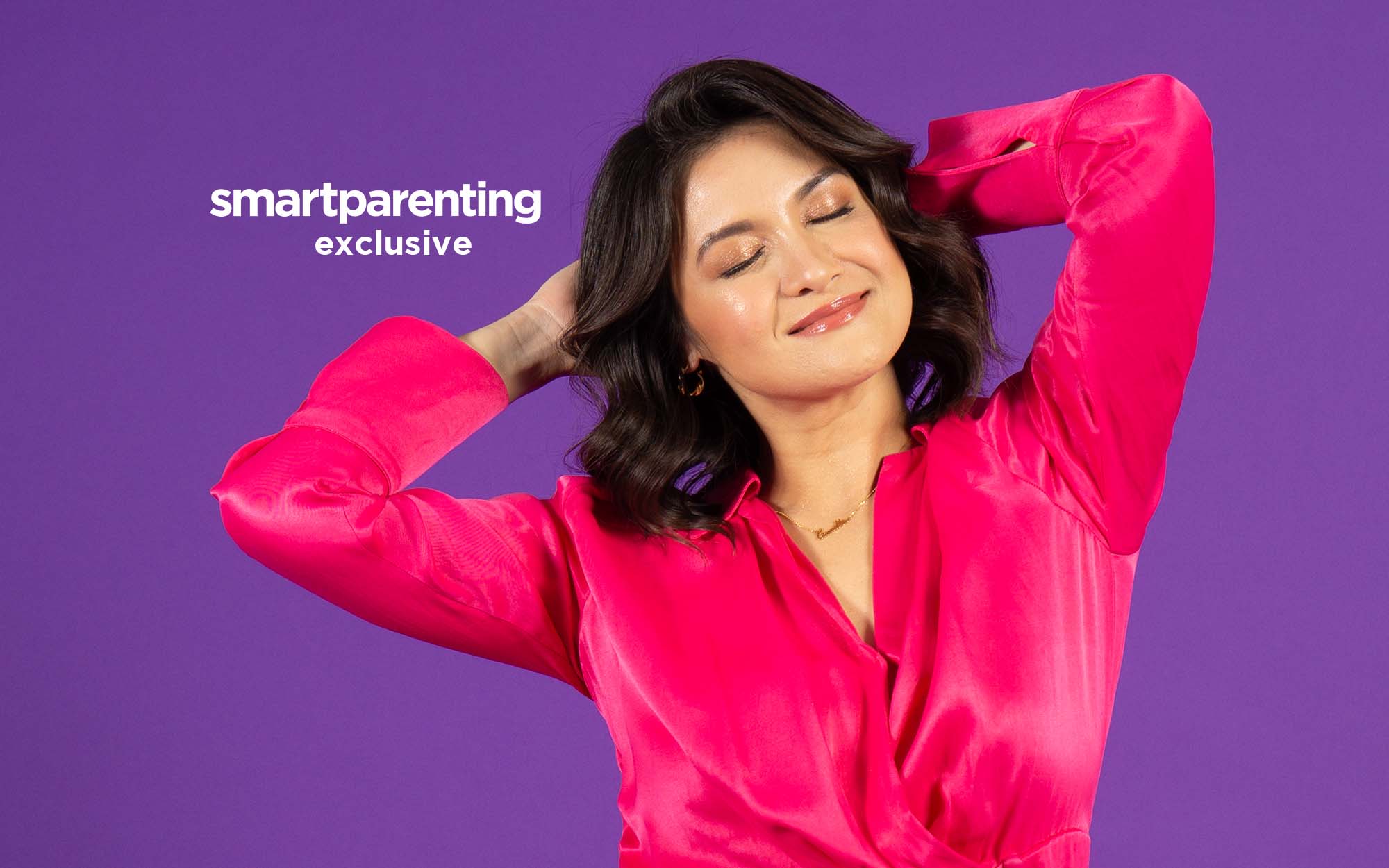 Fuchsia dress, Zara; shoes, Forever 21.
One of her biggest motivators is exercising with her hubby. She says, without VJ she will find it hard to commit. "Una, napipikon ako sa kanya pag tinatawag niya ko to workout. Yung heart ko talaga parang 'Badtrip nito. Di mo ba naisip na puyat ako kagabi?' she says.
When she finds herself in this state, she tries her best to snap out of it and tell herself, 'Umayos ka girl.' She adds that having an accountability partner help her continue exercising and stick to a schedule no matter what.
From a Munting Prinsesa, Camille is turning out to be a Queen—not only for her children and husband but for a women out there who struggle to balance the most important things in their lives. Just like the many character's she's played on screen, Camille continues to be an inspiration.
READ OUR FIRST COVER STORY ON CAMILLE: The Little Princess Is Now The Queen: Camille Prats And Her Beautiful Blended Family
WATCH THE YAMBAOS PLAY 'NEVER HAVE I EVER':
------------
Produced by Aussy Perfecto, Ronna Capili Bonifacio, and Judy Santiago Aladin
Sittings Editor Ronna Capili Bonifacio
Art Direction by Stephanie Ocampo
Photographed by Ronan Capili
Makeup by Andrew Jardenil
Hairstyling by Kierlo Velasco
Styling by Rush Romano
Set Design by Fox Oxales
Video Producer: Dani Llagas
Social Media Producer: Angela Baylon
Subscribe to Smart Parenting's YouTube channel and watch for Camille and the Yambao's upcoming exclusive videos!