Spanking Doesn't Help: 3 Discipline Techniques You Can Do Instead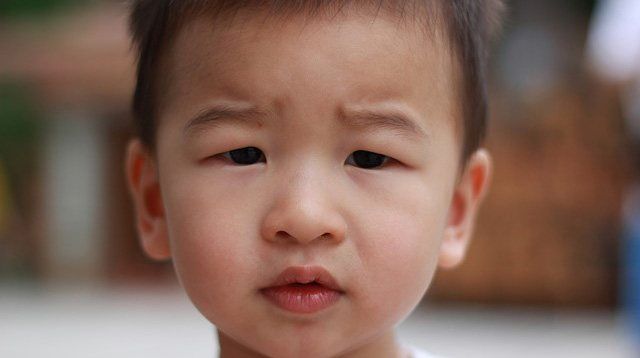 Past research has shown that spanking ups the chances for anti-social behavior, aggression, mental health problems, and cognitive difficulties in a child as he grows up. A new study adds to this with findings that show that the physical discipline experienced by a child negatively impacts his behavior until his teen years. 

Published in the journal Developmental Psychology, researchers analyzed data from close to 2,000 mothers and children in low-income households in the U.S. Based on their findings, children who experienced severe punishment at 15 months old were more likely to show increased aggressive and delinquent behaviors by the time they reached the fifth grade, reported ScienceDaily. Positive behaviors, like helping others, were also less likely to happen in these kids.

What other parents are reading

These findings show how parents treat their kids at a young age impacts behavior as the child grows older, said co-author of the study Gustavo Carlo, a professor at the University of Missouri and director of the Center for Family Policy and Research at the school. 

"It is very important that parents refrain from physical punishment as it can have long-lasting impact. If we want to nurture positive behaviors, all parents should teach a child how to regulate their behaviors early," said Carlo. 

On average, 76 percent of children aged 2 to 14 have experienced some form of violent discipline at home, according to a report by the WorldSAFE Project by UNICEF. In the Philippines, 83 percent of Filipino kids have experienced physical discipline with spanking on the buttocks being the most common. 

Physical or corporal punishment is defined as "any punishment in which physical force is used and intended to cause some degree of pain or discomfort, however light," according to the Committee on the Rights of the Child. Examples of this include hitting a child with a hand or other object, pinching, scratching, biting, and pulling their hair. 

ADVERTISEMENT - CONTINUE READING BELOW

What other parents are reading

Though views on spanking differ from household to household, the American Academy of Pediatrics (AAP) strongly recommends against it. "Whenever a parent strikes a child, it may undermine the relationship of trust that the child needs to thrive," said the AAP. Moreover, "[spanking and other physical forms of punishment] only teaches aggressive behavior, and becomes ineffective if used often." 

Instead, the medical group advises parents to utilize other disciplining alternatives. Here are a few for when you need to correct your child's behavior:

1. Set consequences
Children are yet to figure out how to behave. Setting down rules tell them what they should or should not do, and giving consequences reinforces the rules and helps parents control behavior. Say your child is prone to running off when you're out of the house together. Tell him that whenever he does, the consequence is that he must hold your hand for the rest of the day.

Remember, follow through is important when it comes to discipline. Be consistent and calm, said Denise Schipani, author of Mean Moms Rule: Why Doing the Hard Stuff Now Creates Good Kids Later.  

What other parents are reading

2. Withhold privileges
"Tell your child that if she does not cooperate, she will have to give something up she likes," advised the AAP. Try and choose something that's connected to the misbehavior as well. For example, abusing or breaking screen-time rules could mean that your child will not be allowed the device for the rest of the day. 

For children 7 years old and younger, the consequence should be done right after the misbehavior. "If your child misbehaves in the morning, do not tell her she can't watch TV that evening. There is too much time in between, and she probably will not connect the behavior with the consequence," added the AAP. 

3. Provide choices
Say the family is heading out but your child is refusing to get dressed. A good trick to getting her to do as you say is to provide her with choices. Bring out two outfits and say something like, "Do you want to wear the shirt with the bear or the one with airplanes?" Giving your child opportunities to make decisions and practice her independence can lessen defiance. 

"If they don't or can't pick between the two, don't offer a third," said Erin Leyba, a therapist focusing on families and children. If she doesn't want to pick, choose for her. If she complains, let her know that when she refused to pick, she gave up the right to choose, said Sharon Silver, parenting speaker and author.  

Trending in Summit Network