Elisse Joson: Smart Parenting Mom We Love
Many already know the name Elisse Joson and know of her as many different things. 
To most, this gorgeous young woman is an actress and TV personality who first appeared in several supporting roles in teleseryes and films when she was in her teens. She became widely recognized for being the heartbroken girl in that one viral fast food commercial, which earned her the title "The Hugot Babe of Mandaluyong" as a celebrity housemate when she went on Pinoy Big Brother. She is also a successful businesswoman; previously running restaurant and bar Bites by Stylisse, and currently growing other ventures Lunch Break Beauty and Felizia Jewelry. She finds time to create content for her YouTube channel when her time permits, too. 
To her friends and family, she's a long-time best friend to fellow celebrities like Sofia Andres, the only daughter to mom Christine Joson-Diuco, a partner to boyfriend McCoy De Leon (who was also a housemate on Big Brother), and, most importantly, the mom of now-2-year-old Felize McKenzie.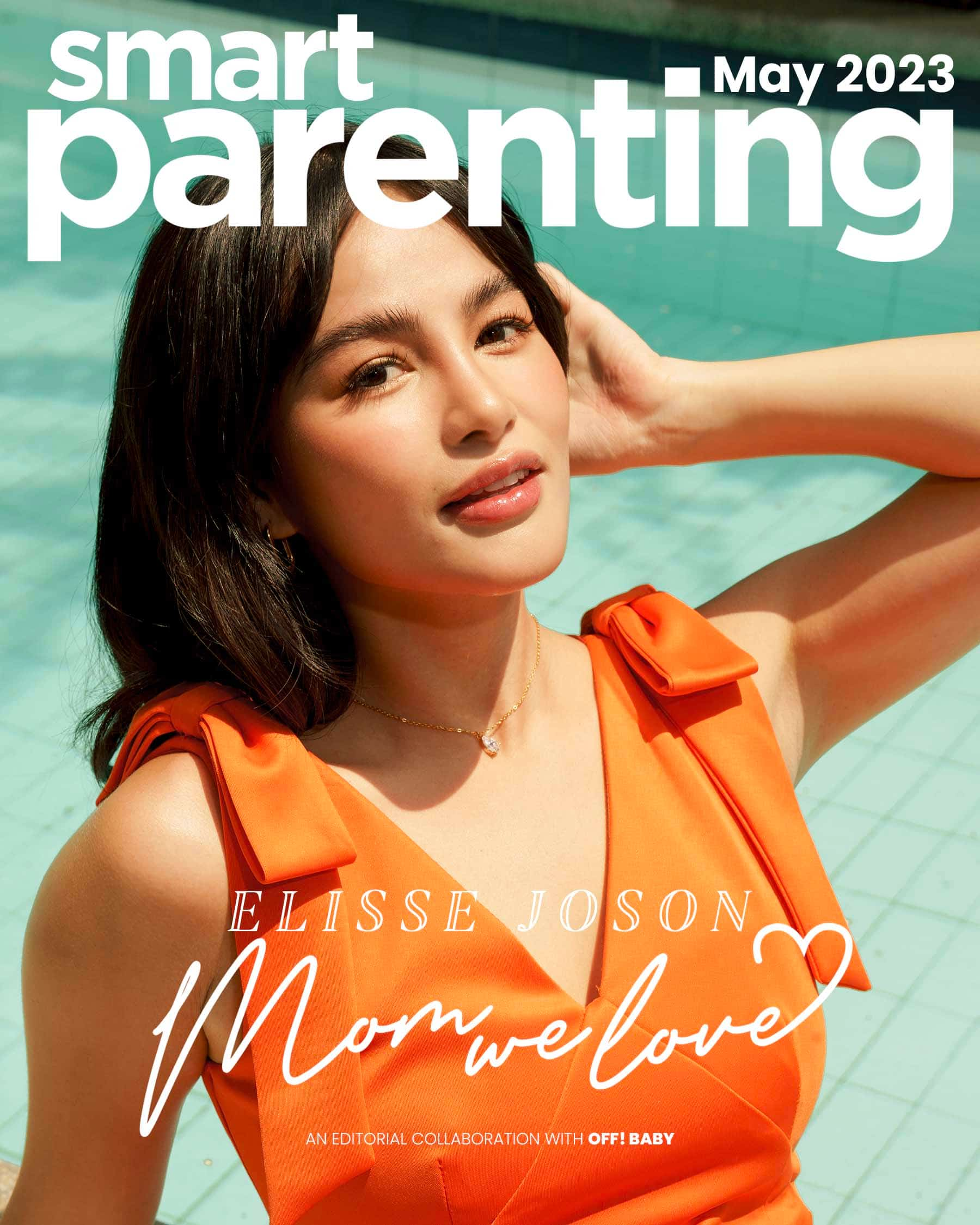 ADVERTISEMENT - CONTINUE READING BELOW
It's safe to say that at 27, Elisse has reached peak millennial womanhood—doing and "having it all" while embracing the next chapter in life a.k.a. motherhood.
Along Came Felize
It was in October of 2021 when local show business was set abuzz by then-25-year-old Elisse's announcement that she and McCoy had recently welcomed their bundle of joy, aptly named Felize. 
Before the revelation, she had kept mum about her pregnancy and still seemed to be living every bit the "dalaga" life on social media. Little did everyone know that out of the scrutinizing public eye, Elisse was actually on the verge of a big shift in her life at the time. 
Now, two years into motherhood, you don't need to scroll too far on her feed or on her YouTube channel to find out more about her and her budding family life. These days, she's not just fronting covers of fashion and beauty magazines—she's now perfect for Smart Parenting, too!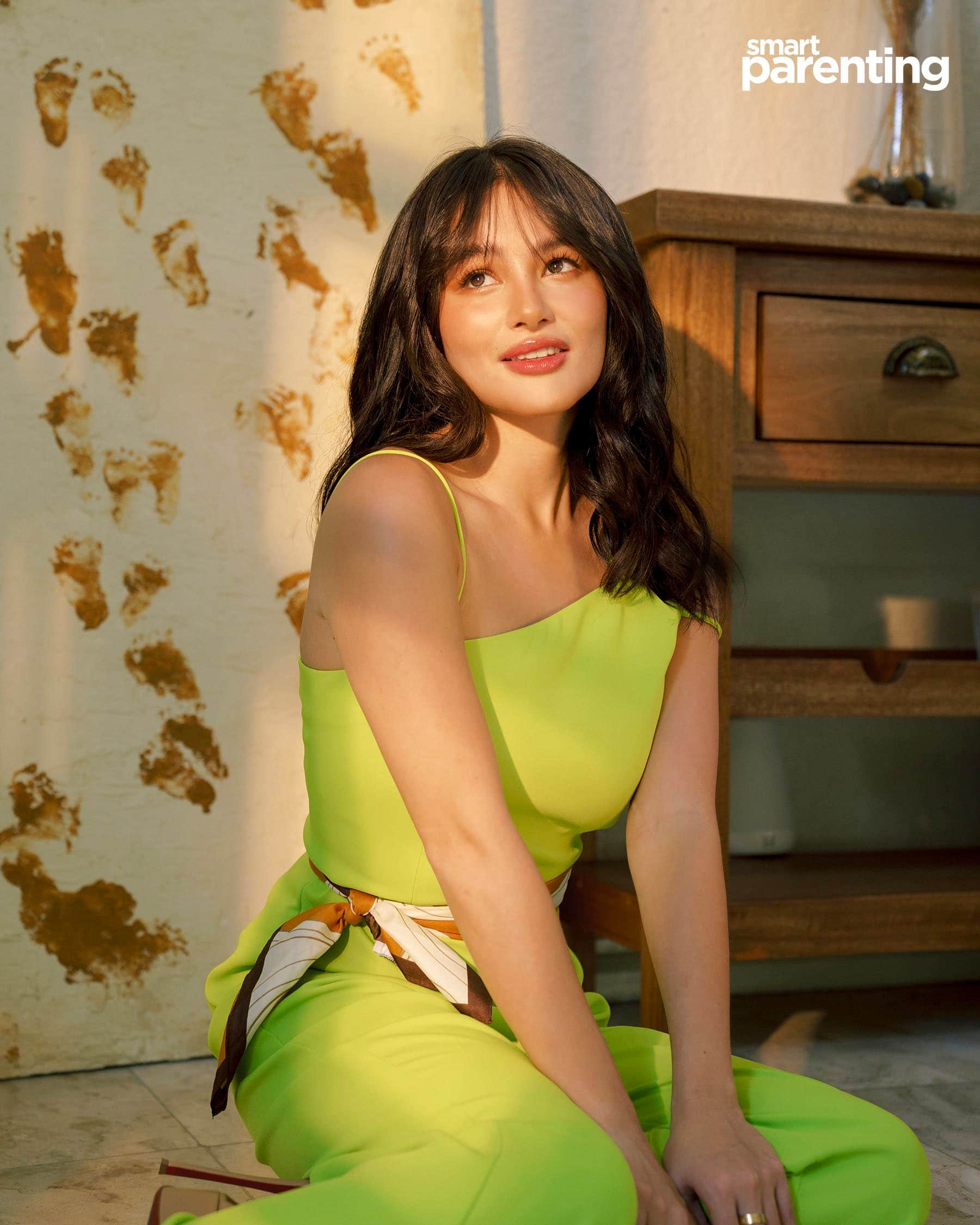 "Sometimes, I still wake up and may moments na I think: 'Grabe, nanay na ako,' she shares. "Even this, being a part of Smart Parenting, this is something new. Before, syempre, mga magazines [I'm featured in] are about me, about beauty, ganyan. Ngayon, as a mom na sharing tips. [Kahit] na hindi ko naman alam bakit ako nag-sh-share ng tips!" Elisse kids.
Despite the indescribable feelings she shares with most young parents, she seems to be suited quite well to her new role. "It's very fulfilling, this whole journey of being a mom," she says.
Fulfilled working mom
Like most millennials figuring out the art of parenting, Elisse continues to find meaning in life as she experiences the ups and downs of motherhood.
"Hindi mo agad masasabi na, 'Okay, mom na ako. Fulfilled na ako. Okay na ako sa life ko," she confesses. She recognizes that being a mom is not an end-all-be-all; rather, it only adds more color to her already eventful day-to-day.
"Because of the learnings I get from Felize every day, there's always that fulfillment that I get from being a mother," Elisse continues. "As someone who's working din, du'n ko nakukuha 'yung fulfillment. Like, at the end of each day, may inuuwian kang child who loves you so much. No matter what you show her and give her, du'n talaga nakukuha 'yung fulfillment. It's a really nice feeling na hindi mo ma-e-explain unless you've experienced becoming a mom."
ADVERTISEMENT - CONTINUE READING BELOW
'The first year I became a mom, kahit hanggang ngayon, hindi ko naman masasabing na-perfect ko na 'yung being a mom.'
With Felize now a full-fledged toddler, Elisse is also learning more and more about herself as a mom.
"I'm not super strict. I like to think na I can let my child do whatever she wants as long as I'm there guiding her," she says. "I like to let her try [things] for herself, as long as it's not going to harm her and may guidance pa rin. As much as possible, I let her be free of what she wants to do. Feeling ko kasi du'n siya matututo about certain things."
"Hindi rin kasi ako 'yung type of mom na, 'Uy, 'wag 'yan.' 'Pag messy na siya, hindi ako nagbabawal. As long as I'm there, 'yung nakikita ko pa rin, na-ga-guide ko siya, at hindi naman siya mapapahamak, then that's okay," she continues. "When she makes a mess and then ayaw niya 'yung ginawa niya, that's when I explain to her. All the explaining and talking, 'yun ang part ko as a mom," she shares.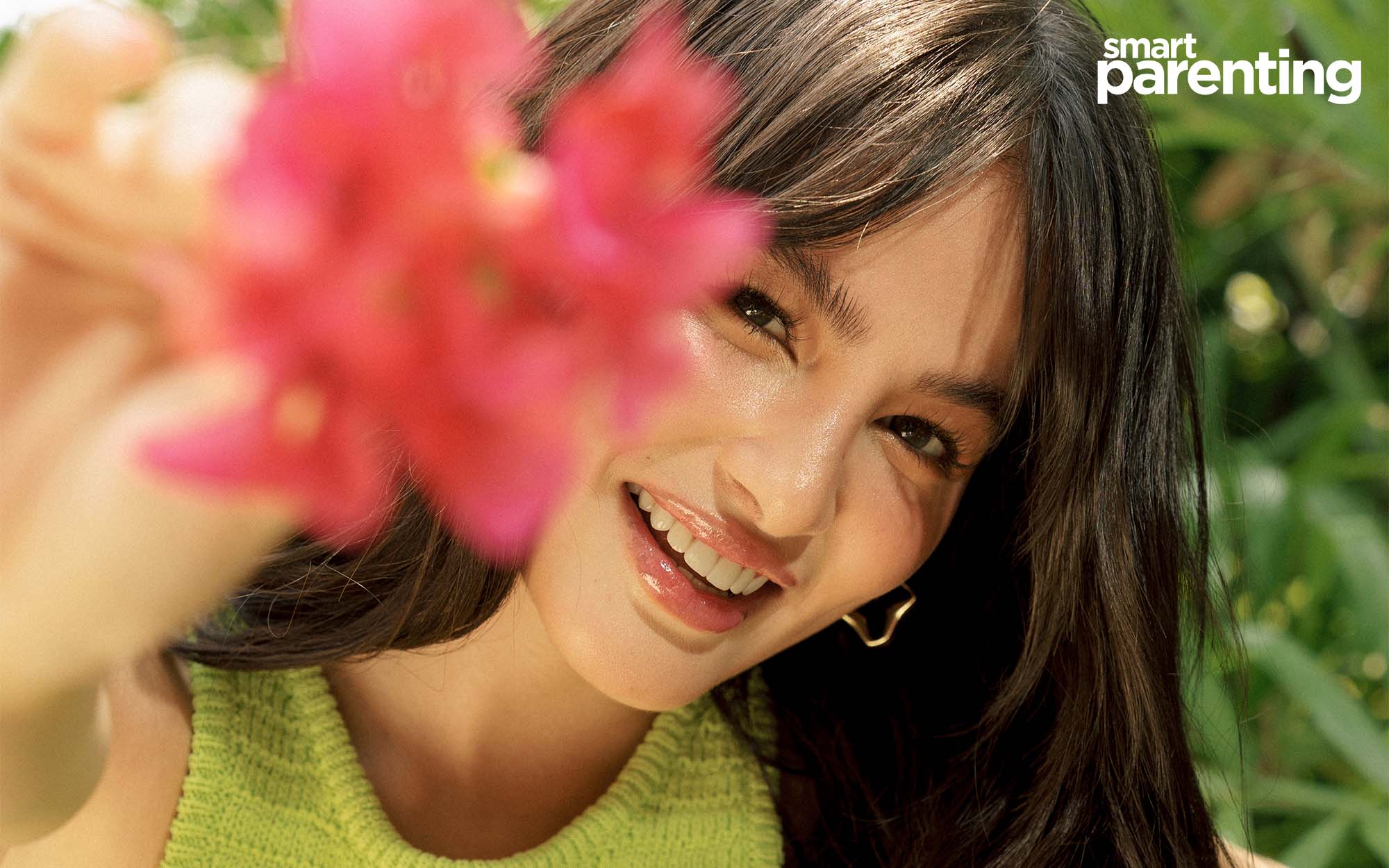 No such thing as perfect
When she's not on Mommy Mode, Elisse is still juggling her other roles in life that are equally important to her.
"When you're a mom, you're not just a mom. You're also a partner, a daughter, all in one," she shares. "It's very chaotic, but it's a fun chaotic. You just think you're very blessed to have all these things to juggle."
It's this exact mindset that allows Elisse to be who she is for the people she cherishes the most—including herself. While it does get overwhelming at times, she always remembers that there's no such thing as perfect.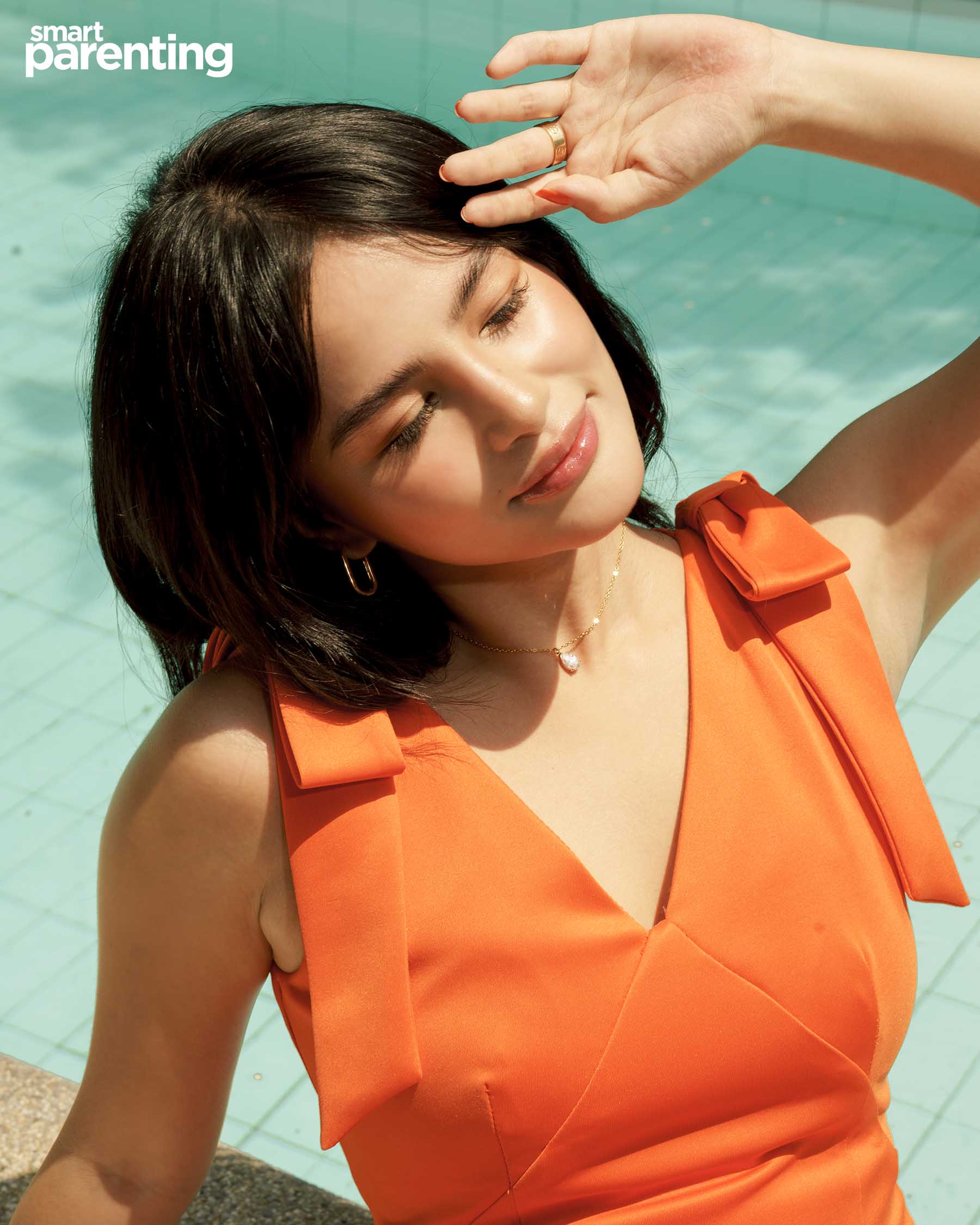 "You just have to be gentle with yourself," she shares. "Kaya lagi ko sinasabi na bilib na bilib ako sa mga mommies, especially our moms who've been mothers for a long time. Paano nila na-juggle 'yung schedule, 'di ba? But you shouldn't feel bad. You shouldn't be too hard on yourself kapag nababawasan na 'yung time mo. "
That's why, for Elisse, there's no rulebook for moms; it's really more of a diary. " I think it's nice that, as moms, we learn from each other and we hear stories na na-experience natin from each other. It's just that you're going to learn what works for you along the way, so 'yun ang nangyayari sa akin," she says. "Kasi no matter what advice I get from other people, other moms; sometimes, it's not going to work for me. By trying and doing it, du'n ko lang makikita kung ano 'yung mag-wo-work for me to do all of the roles I have."
ADVERTISEMENT - CONTINUE READING BELOW
How she juggles her many roles
With everything she has to attend to aside from being a mom to Felize and a partner to McCoy, Elisse isn't above admitting that she sometimes finds it hard to match her baby's energy when it comes to playing around and exploring her surroundings. 
Now that their daughter is no longer a newborn, she does let McCoy step in and help watch over her when she needs a break. 
'When you give birth, you can't be 'perfect' or 'good' right away. Matututunan mo 'yan—and kayong dalawa ng anak mo, du'n niyo malalaman kung paano ang ways niyo.'
"Si McCoy, as a dad, very hands-on siya with Felize. Kapag wala ako, siya 'yung nand'yan for Felize kapag nasa work ako. Vice versa as well," Elisse shares. "He's the type of dad na would always try to make time. Siya rin 'yung kapag may activity na kailangan gawin, sila ni Felize 'yun. Nandu'n lang ako taga-take ng pictures and videos. Minsan, sisingit lang ako for a while pero hindi ko rin kinakaya."
Elisse even jokes that she sometimes feels that she doesn't have a daughter. With Mccoy and Felize combined, she feels like she also has a son. "Ganu'n siya ka-active," she reveals. "I may be young pero hindi ko rin kinakaya 'yung pagiging energetic ng anak ko minsan!"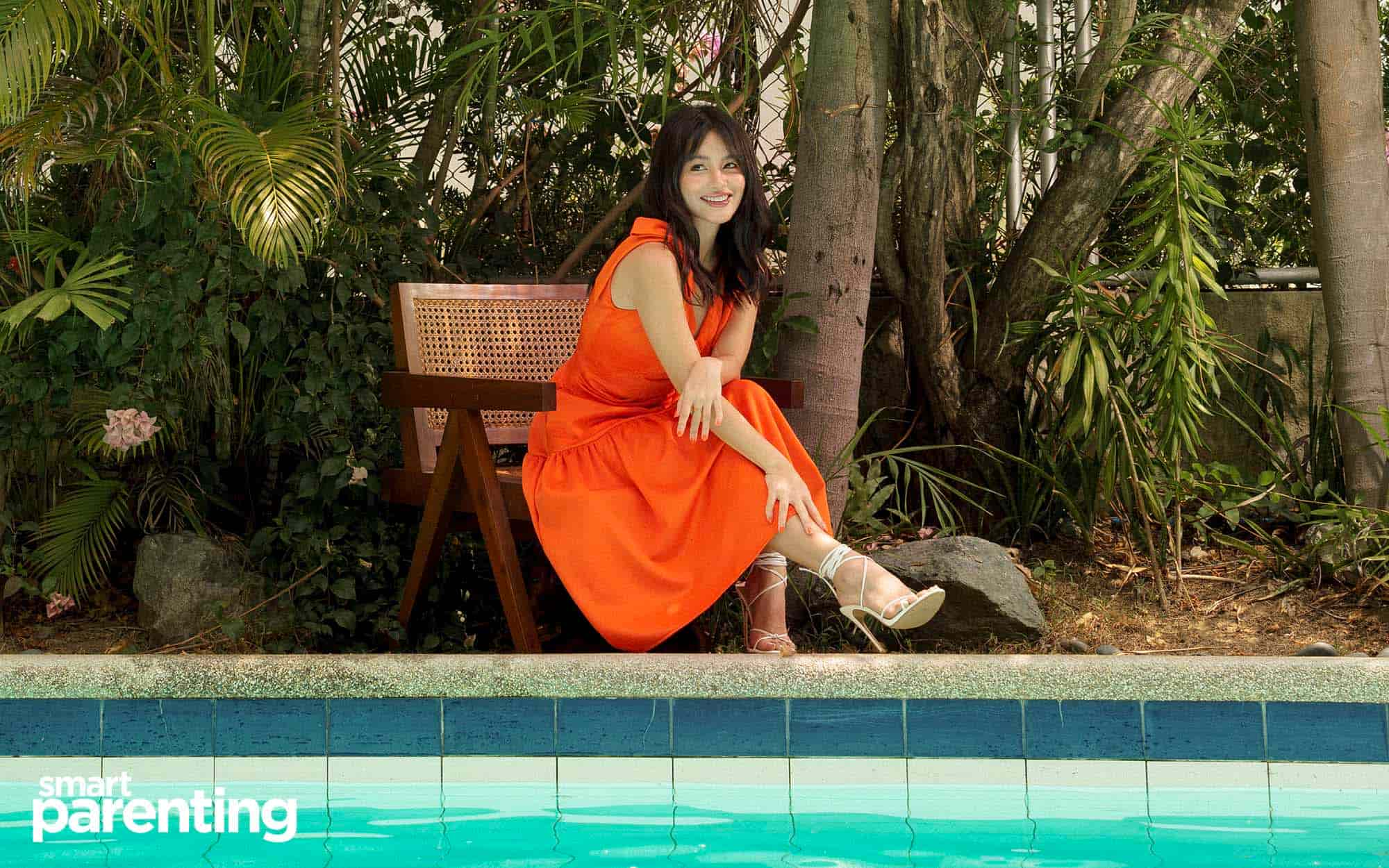 Of course, it's stressful for any mom to not keep up with her child—and Elisse is no different. "Feeling ko ngayon, since ang dami kong ginagawa, parang hindi enough 'yung whole day. Tapos gusto mo pang magkaro'n ng time to spend with your daughter. Parang hindi mo ma-fit," she shares. "There's going to be days talaga na [may mga bagay na] hindi mo talaga mabibgyan ng oras."
Despite this, Elisse finds her own ways to be the mother she wants to be. Whether it's making a quick video call to Felize or rearranging her schedule, she ensures that her priorities are still balanced.
"Hindi ka naman superwoman," she jokes. "You're not supposed to be perfect pero gagawan mo lang talaga ng paraan para mabigyan ng time 'yung kid mo. I think kapag nababawasan 'yung time mo or na-di-disregard ka na na role, you just have to balance it out the next day. Balikan mo and give more time to that. Ganu'n lang din ako. You just have to find the perfect timing for everything."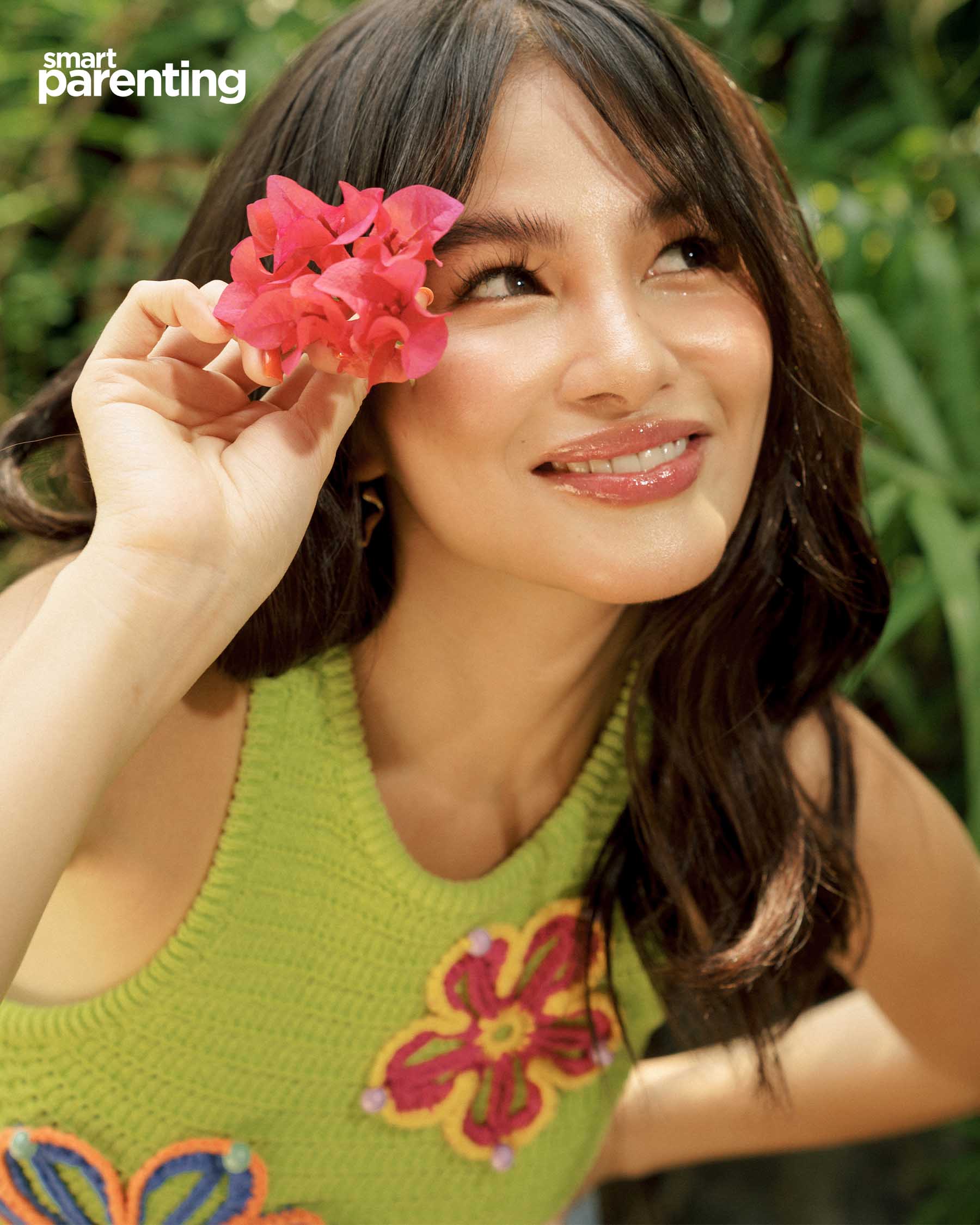 Why they invest in travel
So when their little family has time, Elisse and Mccoy always bring Felize with them in their travels locally and internationally. If a longer trip isn't possible, they try to take her out to parks, aquariums, malls, relatives' places, or anywhere other than their house to give their two-year-old a chance to experience a different environment.
ADVERTISEMENT - CONTINUE READING BELOW
While some families prefer to wait until kids are older to travel, Elisse is quite the opposite. Even though she knows that Felize won't be able to remember every detail of her travels as a very young child, she just thinks of what her toddler can take away from it all.
"Growing up kasi, we liked going out. 'Yun ang nakasanayan namin na bonding so ganu'n din 'yung gusto ko gawin kay Felize," Elisse reveals. "It's the fact that I can see my daughter explore her surroundings, du'n ako natutuwa. Kahit siya, hindi niya maaalala, I know she's enjoying, learning, and exploring."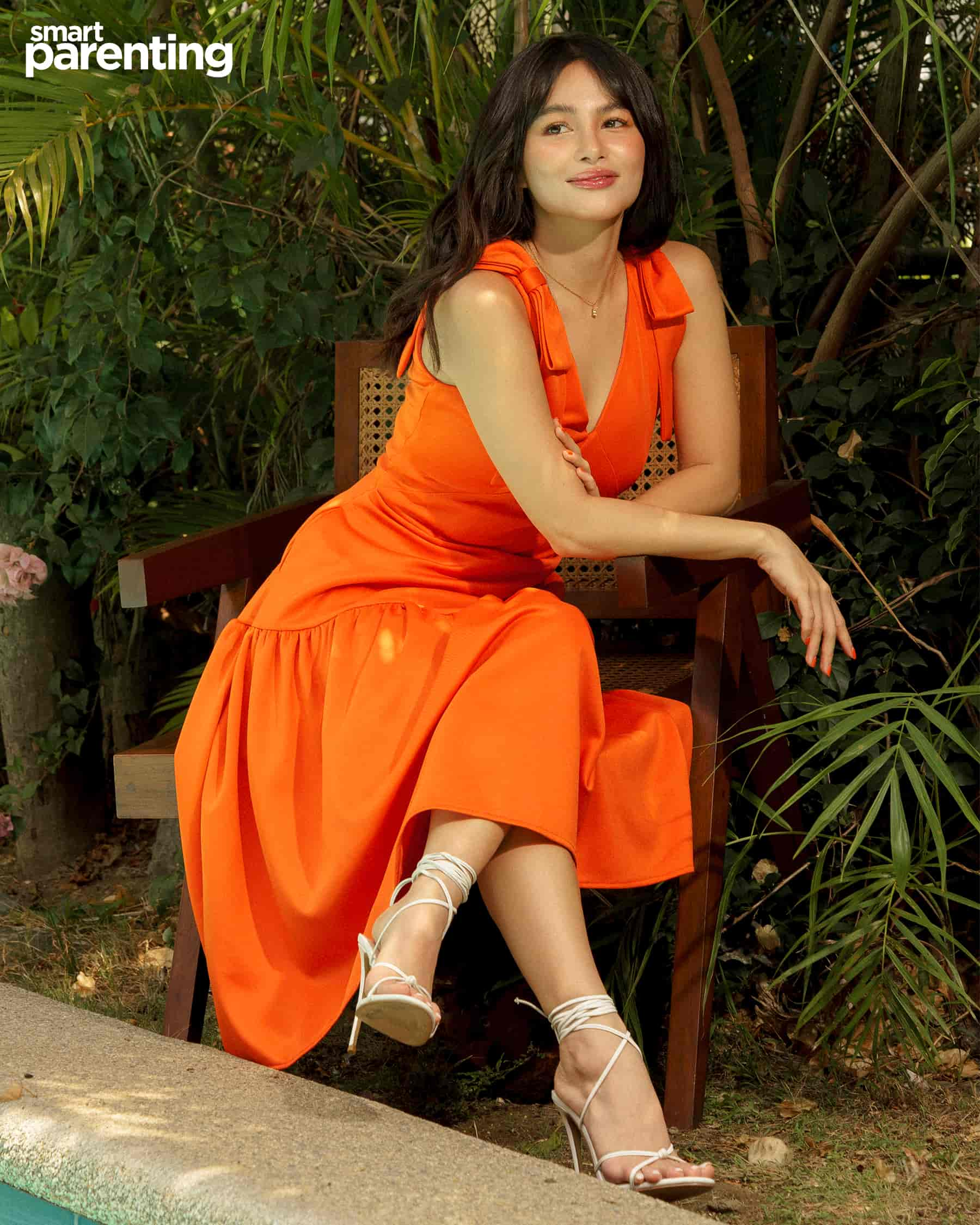 Now that she's a mom, Elisse has ditched her little bags and brings big bags—which she jokes is an essential transition from singlehood to motherhood. Inside she keeps everything Felize needs when she explores, from a USB-fan, to snacks, to OFF! Baby Lotion. "I recently realized the importance of having an insect repellent in hand. Kasi since we like to travel and go out," Elisse said. But even when at home, she says she likes to apply it on Felize "kasi you never know, kahit saan naman merong insects. Parang nakakatanggal ng worry as a mom na you know na she's protected already."
She adds, "Even if we don't go as often out of the country, 'yung weekends lang like going out somewhere, I feel like it makes a big difference with their development.". Elisse enjoys seeing Felize discover her surroundings. "When Felize asks, 'What's this?' in a new environment, as a mommy, I feel like I'm helping her grow. Plus, we get to spend time together, which is a big thing for me," she says.
Elisse isn't ashamed to admit she's also investing in the experiences not just for Felize, but also for herself and their family. "It's for us to create memories, as a mom, as a dad. So okay lang na hindi tayo ma-guilty na kahit maliit pa ['yung kids], we're traveling pa rin."
Felize comes first
At the end of the day, Elisse is always going to make decisions that will be good for Felize. "It's always going to be me thinking of her first," she says. "Kahit anong makita niyong decision ko, it's because I'm thinking of her well-being."
So if there's any advice she has for fellow millennial moms, it's this: "'Yun talaga 'yung kailangan mong unahin, 'yung anak mo more than anything else. It's not always na you'll have it all together," she says.
ADVERTISEMENT - CONTINUE READING BELOW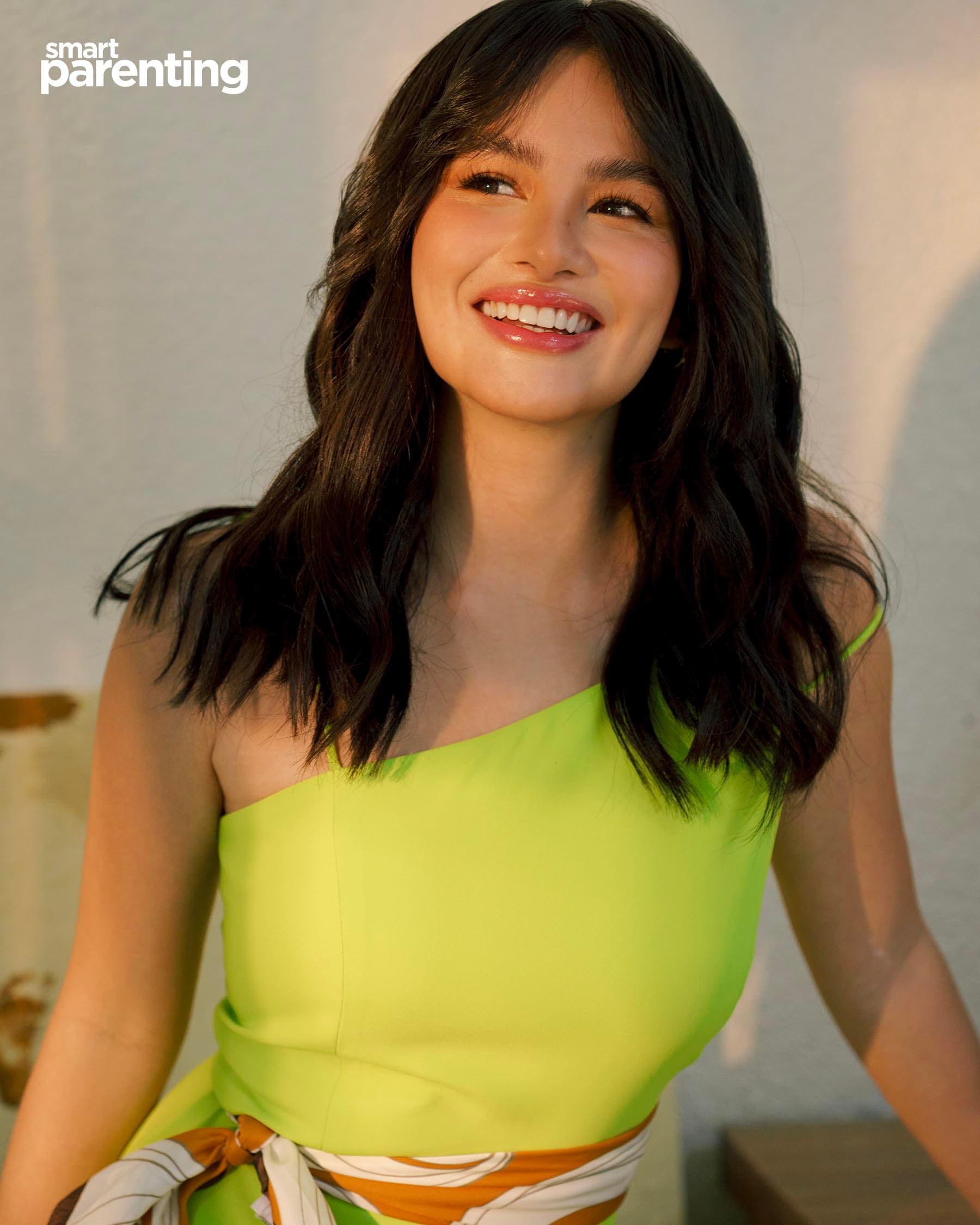 Although Elisse exudes a "perfect" façade on social media, she's the first to tell you she's anything but. "The first year I became a mom, kahit hanggang ngayon, hindi ko naman masasabing na-perfect ko na 'yung being a mom. Sometimes,  I still feel bothered by what people say about how I handle it."
"Kasi lahat naman ng tao, lahat naman ng moms, may kanya-kanyang diskarte how to raise their children. So I feel like sa akin and to other young moms like me, I feel like you shouldn't stress too hard on what others tell you. Ikaw lang din naman makakaalam n'yan," she ends.
As her parting words, she leaves this as food for thought: "When you give birth, you can't be 'perfect' or 'good' right away. Matututunan mo 'yan—and kayong dalawa ng anak mo, du'n niyo malalaman kung paano ang ways niyo."
Elisse is proof that millennial motherhood—or just motherhood, in general—doesn't have to be complicated. While there may be a lot of eyes and ears There's no such thing as perfect, there's only what works for you and your child.
WATCH THIS EXCLUSIVE VIDEO INTERVIEW:
***
Produced by Cherrie Julian
Sittings Editor: Ronna Capili Bonifacio
Photography by Andrea Genota
Art Direction by Stephanie Ocampo
Makeup by Qua Kingson
Hairstyling by Valerie Corpuz
Styling by Ica Villanueva
Video Team: Carousel Project
Video Editor: Rolando Pingco, Jr.
This content was created in collaboration with OFF! Baby.