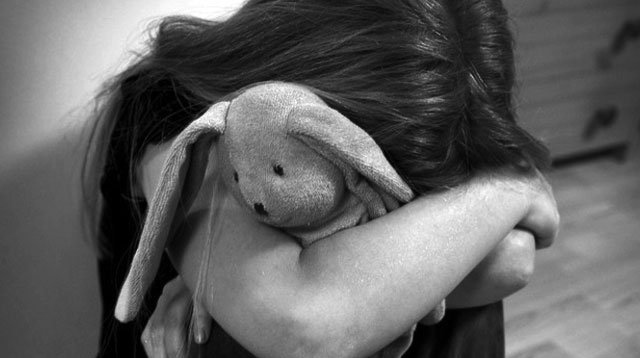 We have a hard time imagining that any form of abuse will happen to our kids. But abuse has many forms, and it can affect children of any socio-economic class. Most importantly, the perpetrator can be a person you--and your child--trust, a scary but very real prospect. Due to the stigma that's attached to the topic, it is often unreported and kept under the wraps by the victims. 

To help you identify and help child abuse victims, below is a primer on the sensitive issue based on a paper that marketing guru Josiah Go wrote for his Christian Sexual Ethics class when he was pursuing his Master's Degree in Religious Studies at the Maryhill School of Theology. 

Called 50 Q&A on Child Sex Abuse, the paper contains the results of Go's research and interviews with survivors. (The paper helped a child sex abuse center get major funding.) He estimates that child abuse happens in one out of four homes with the highest incidents happening in Metro Manila, Ilocos Norte, and the Southern Tagalog region. In his blog, Go also wrote, "It is estimated that as much as 25 percent of homes, especially with the absence of a parent (like over 10 million OFWs in the Philippines) will have a family member as victim."   

What is child abuse?
More than anything, child abuse is about power. "It is the betrayal of an adult's position of trust and authority over a child," according to Go. Child abuse does not only refer to sexual abuse, but rather any act that physically, emotionally or psychologically endangers a child's life and development. Neglect can be anywhere from not providing for a child's physical needs such as clothing, food, shelter or medical attention; educational neglect or not giving them the proper education; and emotional neglect or lack of emotional support and love for the child.

ADVERTISEMENT - CONTINUE READING BELOW

What is considered child sexual abuse?
"Child sex abuse happens when a more powerful person uses a less powerful person for sexual gratification," writes Go. He notes that it can also be committed by a minor to a younger child, often girls. Other than actual intercourse, sexual child abuse involves kissing or touching inappropriate body parts of a child, showing the abuser's private parts or encouraging minors to expose theirs. It also includes encouraging kids to watch pornographic materials and using obscene and dirty language.

It doesn't matter if the child gives his or her consent; there is no such thing as consensual sex between an adult and a minor. "Minors can never give their full concent because they don't fully know what they are consenting to. Children do not have the emotional capability of understanding what is going on," Go adds. Some kids might enjoy the sexual act; others value the relationship so they tolerate the sexual act even if they're not really okay with it. 

What other parents are reading
Who are more likely to be victims of sexual child abuse?
Kids who are more likely to fall victim to predators are those who have high needs for attention and affection, those who are weak and incapable of defending themselves physically, and those who have low self-esteem, are socially isolated and emotionally deprived. 

How does sexual child abuse happen?
First, the perpetrator finds a way to be along with a child. Child predators give a lot of special attention to a would-be victim, offering their friendship, getting them ready for life. They will do anything to gain his or her trust and even the victim's family members' trust. It could start off as an innocent play, a game of wrestling or even tickling, and can escalate even before the child realizes she's being abused. Sex child abuse perpetrators would usually tell the child that they aren't doing anything wrong, and they say that the child is helping them feel good. They can also tell the child that they are educating them and preparing them for life. 
ADVERTISEMENT - CONTINUE READING BELOW
Recommended Videos
Who is capable of sexual child abuse?
Statistics show that 80 to 85 percent of the time, the perpetrator is known to the victim--a family member, guardian, yaya, teacher, etc. According to the Philippine General Hospital's Child Protection Unit (CPU), there are no particular warning signs of an adult's intent to abuse a child or of an adult's abusive nature. Many perpetrators do not really see their actions as abusive or malicious. Some abusers go out of their way to provide "special treatment" such as giving gifts even when there's no occasion can be a sign, but it does not automatically mean that the person is an abuser. That makes it doubly hard to pinpoint who child predators are.
What other parents are reading
How can you protect your child further? Get to know their friends, their friends' familes. Strictly screen household help and observe how your child acts when in the presence of other adults. What is also crucial is empowering your child and teaching him to protect himself. ECPAT (End Child Prostitution, Child Pornography and Trafficking of Children for Sexual Purposes) Philippines, gives the following tips:
1. Make it clear to your child that no one may touch their private parts, except trusted caregivers or doctors but always in the presences of the parent. The same rules apply to showing their private parts to other people.
2. Teach your kids reasonable obedience and acceptable behavior while letting them know that they are entitled to politely but firmly say "no" if told to do something that doesn't feel right or comfortable. Role-play scenarios to help them practice to speak up and how to ask for help and who to apporach, such as a mother with kids. 
ADVERTISEMENT - CONTINUE READING BELOW
3. Help kids identify body cues which could be early warning signs that something isn't right: when their hair feels like it's standing on end, they feel like they're starting to cry inexplicably, when they have goose bumps, throat thumps, butterflies in the tummy, when they're shaky all over and have wobbly knees, or they feel like their feet is glued to the floor.
4.  Let your child know that he or she can talk to you about anything. Warn them that if anyone threatens them or makes them feel uncomfortable or whenever she doesn't feel safe, they should let you know—and follow through on that. Encourage them to not keep secrets from you, even as trivial as gifts given to them or secrets adults tell them not to tell their parents.
For more tips of talking to your child about sexual abuse, read "Learn How to Talk To Your Kids and Teens About Sexual Abuse" here. 
What other parents are reading
Celebrate your pregnancy milestones!

Enter your details below and receive weekly email guides on your baby's weight and height in cute illustration of Filipino fruits. PLUS get helpful tips from experts, freebies and more!
You're almost there! Check your inbox.

We sent a verification email. Can't find it? Check your spam, junk, and promotions folder.

Trending in Summit Network