Dad Lists Down The Ways To Support Your Wife While Taking Care Of A Newborn

The first year can get crazy, but mom needs to know you are right there for her.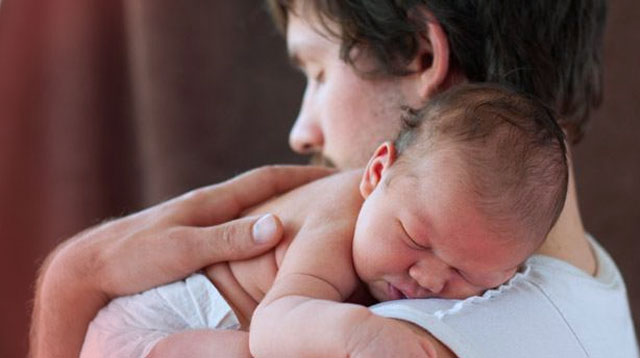 Having a baby is life-changing for first-time parents, but most moms will naturally take on the bigger chunk of the responsibilities and baby duties after giving birth. That's even after they carried a tiny human inside of them for nine months.

It doesn't mean, though, that new dads should be left out of the whole experience. Taking care of a newborn is overwhelming, so moms should know that they can lean on their partners when the load gets too much to bear.

5 ways dads can support their wives while taking care of a newborn

One dad recently went viral on social media with his sweet list of all the ways fathers can become a supportive partner while raising kids. He is Ted Gonder, a 29-year-old American entrepreneur and co-founding CEO of Moneythink, who has three kids with wife Franziska.

In a Facebook post, he says his wife "carried and birthed" his kids "like a pro," so he decided to write down a letter to his childless 24-year-old self about how he can be a supportive partner during the "becoming parents phase." He absolutely nails each item, and it's a must-read for all dads out there.

What other parents are reading

New dads, it's your turn to carry baby for nine months.

Your wife carried your baby in her belly for nine months, so it's only right that you carry your baby on your belly for nine months (or more!) every chance you get. "Not only does it help her recover, but it bonds you to your kid more than [the] imaginable," Ted says.

ADVERTISEMENT - CONTINUE READING BELOW

Mom's on breastfeeding duty, so you take care of the diapers.

Ted recognizes that breastfeeding is a fulfilling but exhausting experience, so to ease mom's load, dad can assign himself to diaper changing. It's a dirty job, but he says "You will get over the grossness fast. And you will prevent imbalances and resentments in the relationship."

He also adds a cute fact that will sweeten the deal: "When all your wife's friends are complaining about how absent and unsupportive their husbands are, your wife will be bragging about you."

"Remind her she is a superhero."

Make her coffee in the morning.

Ted says the most likely scenario is she'll leave it cold or forget to drink most of it in the mornings (so accurate!), but since she was up all night feeding the baby, it can help start her day "in a way that helps her reset."

Tell your wife she's beautiful (and mean it).

New moms can struggle with different postpartum issues so hearing this from their husbands is an assurance that they are loved. "Tell her she is beautiful and help her see that in the moments when she is feeling most self-critical and hopeless about her body," Ted says.

He adds, "Remind her of times when she achieved goals in the past. Remind her she is a superhero. She literally just moved all her organs around and gained 20 kilograms to give you a child that will be a gift to you for the rest of her life. Help her see past her body image issues and stay focused on a positive goal, one day at a time."

CONTINUE READING BELOW

Recommended Videos

Be her rock.

Taking care of a newborn means both of you will be exhausted for the first year. Add it to mom's hormones going haywire, and arguments can easily happen between first-time parents. For this, Tod reminds dads to exercise patience — a lot of it.

He shares, "She won't seem like herself every day and sometimes she will say things she wouldn't say if she didn't feel like she was hungover, caffeinated, and on stories every day. Remember, your job is to be her rock through all of this, so toughen up and keep perspective when her tongue is sharper than you know her best self intends."

Parenting a newborn can get crazy, but once you settle into a groove, Ted says "normal will return soon."

So try and keep a level head. "You want her to be grateful that you kept it together when she wasn't, not resentful and disappointed that you hijacked her emotions by making her problems yours," he says.

What other parents are reading

Celebrate your pregnancy milestones!


Enter your details below and receive weekly email guides on your baby's weight and height in cute illustration of Filipino fruits. PLUS get helpful tips from experts, freebies and more!

You're almost there! Check your inbox.


We sent a verification email. Can't find it? Check your spam, junk, and promotions folder.

Trending in Summit Network