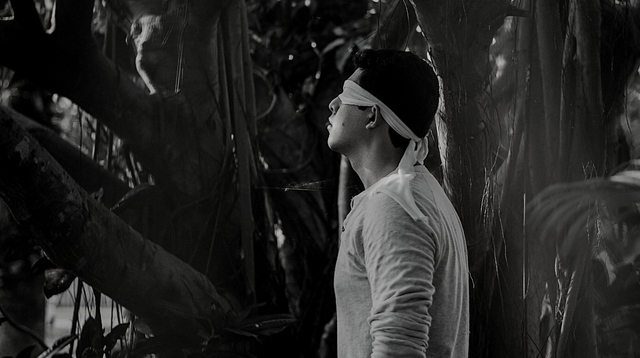 [Trigger warning: murder, violence]

The following story came straight from the first-ever Smart Parenting daddy editor-at-large, and the man behind the DadbudPH Facebook community, with over 49,400 member dads as of writing. 

Smart Parenting's advocacy, now more than ever, is to include dads in parenting conversations. We want to provide a judgment-free space where dads can voice out their unique points of view, whether majority agrees or not. Smart Parenting remains a platform that's  pro-parents, and that includes dads.

The past couple days, news has been going around about another death due to hazing. It took me some time to wrap my head around it kase bata pa naman yung anak ko and malayo pa siya sa age na 'yan pero it's a topic that we need to talk about, me and my wife. As a parent, we need to discuss these topics and to always be aware of these things so here is my personal take on this based on my personal experience, how I see the world and what my community has shared with me. 

Nasa balita nanaman ang kwento ng isang lalaki na biktima ng hazing at talagang hindi maiiwasan na pag-usapan ito, lalong lalo na sa isang dad community tulad ng DadbudPH. There is a sense of respect we need to have when discussing a topic like fraternities dahil madami sa atin ang kasama or kasali dito at sa totoo lang, hindi naman natin puwedeng generalize or to point our fingers just at this specific segment in our society.

ADVERTISEMENT - CONTINUE READING BELOW

Samahan yan, mga tao na may common interest and goals coming together for a better future. Sounds familiar? Yes, ganyan din naman tayo sa ating dad community pero hindi ka bubugbugin dito just to prove your loyalty or commitment. Basta maayos ka na magulang, mabait ka sa kapwa mo at masipag ka mag-laba para iwas away kay misis, goods ka na bud!

Pero sa usapang hazing? I think this is where we draw the line as parents.

RELATED: 24 Year Old University Student Found Dead In Cavite, Victim Of Fraternity Hazing

Can you imagine your child being hazed?

Napakasakit makakita ng isang magulang na walang kamalay-malay na ganyan na pala ang pinagdadaanan ng kaniyang anak. I think we can all agree on one thing, no parent in their right mind would want their children to get hurt or to get beaten up.

'Napakasakit na bagay isipin dahil 'yung anak mo, na inalagaan mo, ginabayan mo tapos papasok lang sa ganyan na may panganib sa buhay? -Joey Ong

Isa itong napakasakit na bagay isipin dahil yung anak mo, na inalagaan mo, ginabayan mo tapos papasok lang sa ganyan na may panganib sa buhay, aba—no way na magiging ok yan. Hazing is real and let us not be blind to it. It happens in communities other than fraternities and in varying degrees. May mga extreme na talagang nakakatakot para sa isang magulang kaya we need to understand things better so we can be ready.

RELATED: Richard Yap on Latest Hazing Death: 'Sobrang Sakit for a Parent'

Lumaki ako nung `90s and in highschool up until college, usong-uso ang fraternities. Mix that with `90s hip-hop gangs influencing our fragile minds (Hello "Gangsta's Paradise") and what do we get? An amplified desire to belong.

I've had my fair share of these things and have experienced getting paddled, getting beaten up na bawal ka lumaban, sampal sa mukha, magpa-alipin sa isang senior for the sake of getting accepted in a group. Trust me, us parents, we will be the last ones to know and our children will definitely keep this a secret from us. Let's just hope that it's not too late. 

Our relationship with our parents back then was also very different, there was no open communication between parents and kids. Hindi pa uso ang maging kaibigan ang mga anak. Somehow, some of us might have felt like we had to do these things to rebel dahil family was never the place where we felt we belonged.

'I've experienced getting paddled... and when I look back, most of those experiences were unnecessary... sana 'yung oras na inubos ko nun sa mga bagay na 'yan, ginamit ko nalang sa sports.

I guess today, a lot has changed dahil uso na ang pagiging parent-friend and we are more aware of issues that our children are going through. Siguro kailangan lang talaga na mag build tayo ng relationship with our kids to avoid having them keep secrets from us. And our kids need to feel that family is the main source of support that they need and can really depend on. Sa totoo lang when I look back, most of those experiences were unnecessary and because I don't belong to a profession where having a brad is beneficial, sana yung oras na inubos ko nun sa mga bagay na yan, ginamit ko nalang sa sports.

Teach your kids grit, but not through violence

Now that I am a parent, I see the world through new lens. I have a completely different perspective on things and I am 100% sure that there are other parents here who may be part of a group that encourages hazing or any form of ritual who will think twice or would be very against having their children join.

ADVERTISEMENT - CONTINUE READING BELOW

We know that there is a need for grit in our childrens' lives but this sort of experience may not be the one we are hoping for our kids to have. There will always be two sides to every story and as much as brotherhood and the sense of camaraderie is important in our personal growth, the whole act of hazing is a definite no.

Get your kids into sports, allow them to explore other interests and even business at an early age. There are so many things now that children can get involved in and it will always be our role to guide, support, and encourage when needed.

I fear the day that my son will be in university and I have no idea what he is up to and who his friends are. It is something that every parent fears and before that even happens, it is necessary to establish a good relationship where we can talk about everything.

My son is three years old and as early as now, pinaguusapan na namin ni misis ang approach namin when the time comes. We reallly do not know how things will turn out but being prepared and having plans will definitely be better than a terrible surprise. 

There are many victims of hazing and aside from the person experiencing it, the whole family, especially the parents, are victims as well. Remember that any harm to our family especially our children, is never worth it. Hazing is a reality and it is accepted because of old school ways. Dumaan kami diyan kaya dadaan din niyo. It is a cycle that's been difficult to abolish kaya as parents, we need to navigate our ways around it and walk with our kids so we know what is happening in their lives.

ADVERTISEMENT - CONTINUE READING BELOW

Be a buddy to your fellow Daddy but be a buddy to your children as well.

Trending in Summit Network