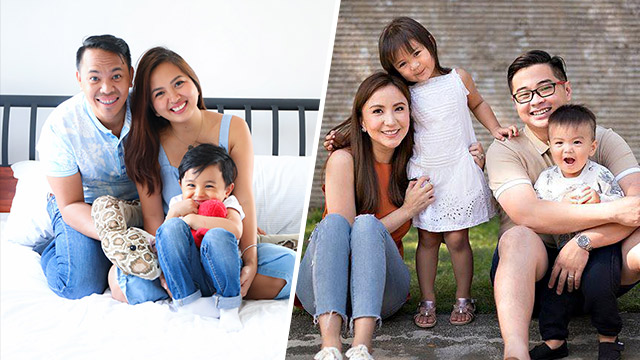 Parenting sure is one heck of a journey — one that's made extra fun and complicated by having a partner to share the adventure with. While we have much respect for those who do it alone, it also takes a lot for couples to thrive in a co-parenting scenario.
Disagreements between mommies and daddies are inevitable because each one has his-and-hers parenting styles, beliefs, and preferences. Here, two couples talk about their frequent parenting clashes and how they've learned to deal — often with a laugh!
He says, she says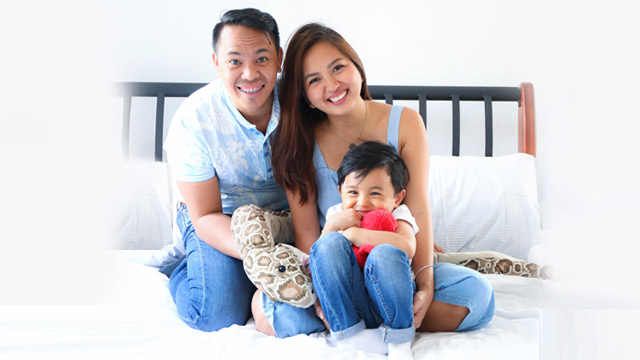 [ads:3]
Elaine and Russell Reyes, parents to 4-year-old Lucas, have long known they're opposites in many ways. It's what makes their relationship interesting, tells Elaine, but she admits it also makes parenting tricky. "We've disagreed on the pettiest things," she shares.
For example, daddy says it's okay for their son to get down and dirty outdoors. "Lalaki naman, eh," says Russell. But mommy is quite the stickler for safe and clean play.
"One time, they headed out to play at umuwi nang madungis," recounts Elaine. "But before I could get mad, Lucas greeted me with a small flower he picked outside. 'Look, Ma! I got a flower for you!' Natawa na lang ako."
Another cause for petty disputes: Lucas's OOTDs. Says Elaine, "I'll lay out clothes for him to wear, but his dad will change them at the last minute!" To this, Russell replies, "And vice versa!"
[ads:8]
Good cop, bad cop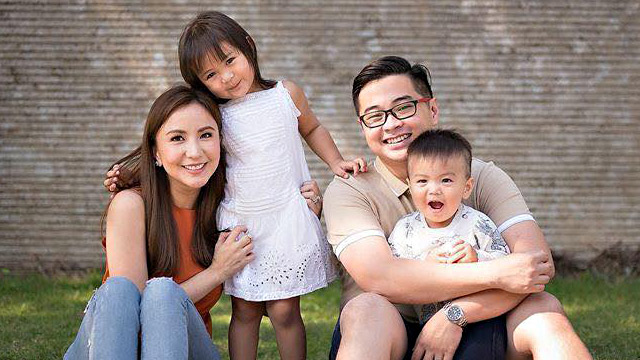 Kat and Aga Tomawis, parents to Ameelia, 5, and Aloncito, 3, are no strangers to such clashes, too.
"I've always wanted my kids to enjoy eating home-cooked meals … like sinigang, tinola, ginataang tilapia, and so on," says Kat. But their healthy habits get disrupted when daddy spoils them with fast food. "Sometimes, he even hides the food from me. Maamoy ko na lang!"
[ads:13]
Aga's light-hearted defense? "Minsan lang naman, eh."
The couple also reveals they have differing views when it comes to screen time. "Since I work from home, I sometimes ask my husband to look after the kids for a while so I can finish work on time," says Kat.
"But it gets weird when it's too quiet in the other room. So I check on the kids. Yun pala nanonood ng movie sa TV or nag-pho-phone!"
#TeamParenting
While these couples admit that parenting is rife with such disagreements and opposing viewpoints, they also emphasize that these don't stop them from working as a team in the grander scheme of things.
"At the end of the day, we both want what's best for our child," says Elaine. "So when it comes to major decisions that will affect his well-being, we try to put our differences aside and work together."
[ads:19]
Kat adds that compromise is vital. "Of course, you need to listen to each other. Try to understand where your partner is coming from. Compromise and come up with a plan that will work well for the family."
Similac GainSchool understands this perfectly and is all for encouraging parents to work together in harmony to raise strong, smart, and healthy children.
Kids greatly benefit when their mom and dad have equal say in how they are raised. Having two supportive adults at home creates a healthy balance in their childhood development. It also strengthens relationships and ties to both parents. In fact, growing up with an attentive father positively affects a child's school performance.
Abbott has adopted a similar, dual approach in making the breakthrough formula of growing-up milk drink Similac GainSchool.
According to Dr. Jose Rodolfo Dimaano Jr., Asia-Pacific medical director for Abbott Nutrition International, "Similac GainSchool provides children with the dual benefit of 2'-FL HMO that strengthens a child's immunity and 10 key brain nutrients for faster learning. With these ingredients working together to shape a smart brain and strong immunity, children are able to achieve a more well-rounded sense of growth and development."
[ads:24]
Raising kids doesn't have to be a struggle between two parents. With Similac GainSchool—with its dual benefit of immunity-boosting 2'-FL HMO and cognition-enhancing 10 key brain nutrients—as a helping hand, moms and dads can provide their preschool-age children with proper nutrition and team up in raising them to the best of their abilities.
After all, amazing learning happens when moms, dads, and Similac GainSchool join forces. Watch this video to find out more:
Similac GainSchool is a growing-up milk drink for children 3 years old and above, and is not intended as a breastmilk substitute. Know more about Similac GainSchool by visiting the brand's website and by following Abbott Nutrition on Facebook.
PH.2019.1442.SIM.1
ASC REFERENCE CODE: A141P011720S
This article was created by
Summit Storylabs
in partnership with Similac GainSchool.