Camille Prats for Smart Parenting September-October 2022
How do you parent a pair of teenagers and a pair of toddlers? For Camille Prats, Smart Parenting's September-October cover parent, it wasn't always a walk in the park.

In Smart Parenting videos and even Camille's social media channels, it may appear that everything is fine and dandy. But Camille says she had to learn and adjust her parenting a lot, starting from when she added more kids to her family.

When Camille first became a mom to Nathan, her life looked different. She was living with her parents and the setup plus the uncertainty that comes with exploring new territory were the biggest factors of Camille's motherhood.
READ: The Little Princess Is Now The Queen: Camille Prats And Her Beautiful Blended Family

"With Nathan, I was super litong-lito, I really didn't know what to do. I would just take the lead of people around me and surrounding me, she says.

Discipline was tricky because there were a number of authority figures around Nathan, which was why Camille had to sit down and explain things to him. "I really had to be firm and stand my ground sa [discipline]. I had to explain to Nathan the hierarchy, because we were living in my parent's house so ang tinitignan na magulang doon were my parents, hindi ako.

"Every time he does something, he feels like he can always get away with it because Mama (Camille's mom) is there, so I really had to make it a point to let him know that I'm the authority.

Camille also had a busier schedule back then, working five days a week which meant Nathan spent much time with his Lola. But on weekends, Camille would bring him to soccer and spend time with him.
ADVERTISEMENT - CONTINUE READING BELOW
Moving away from traditional ways
Today, as a mom of four and with the availability of resources, Camille is adjust and relearning her parenting style. She says she is "exploring other possibilities aside from just kung ano yung dinidictate ng society.

It has come to a point where she's learning new ways of raising kids that is different from how she was raised.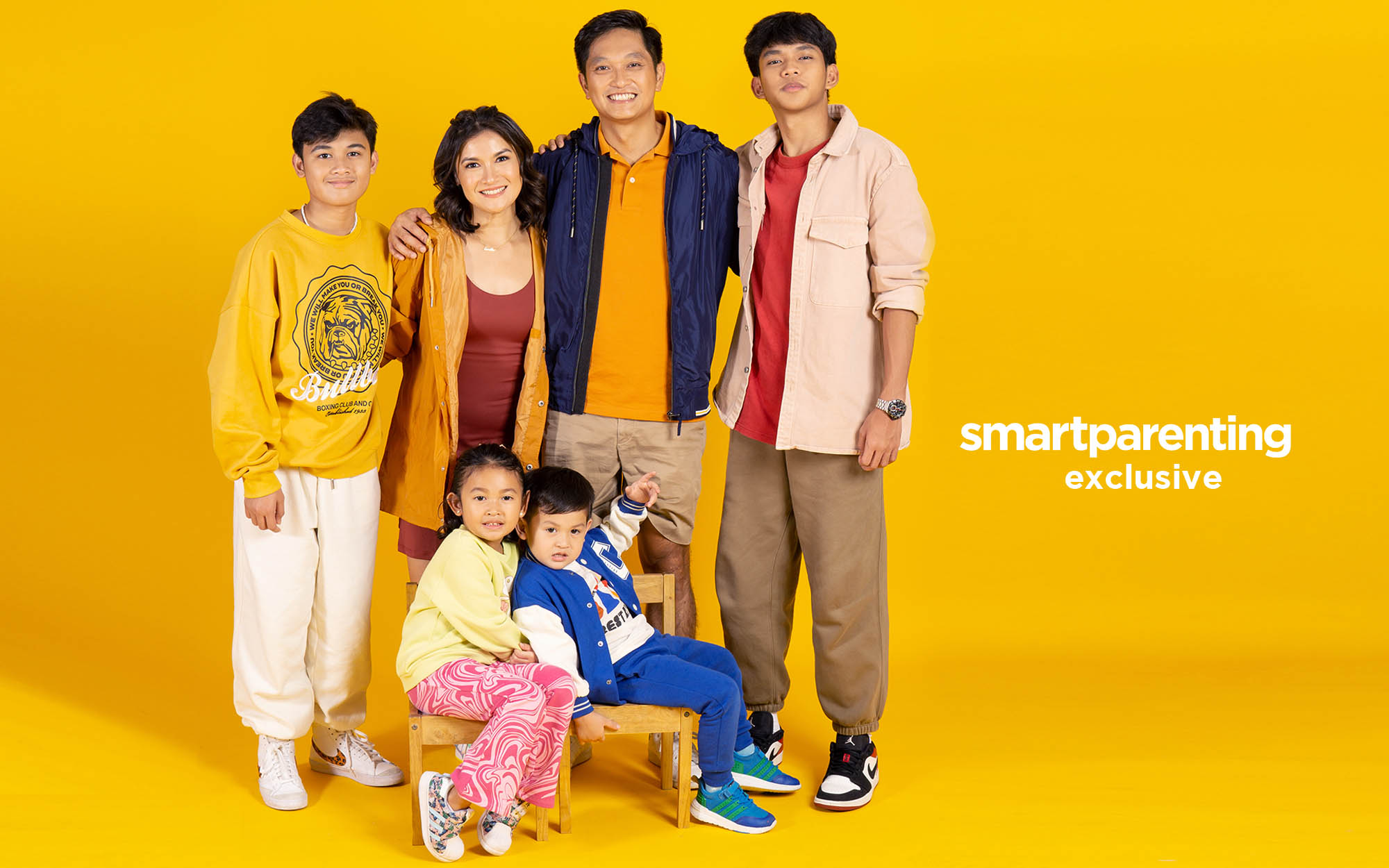 "There are a lot of things that I do with my kids (Nala and Nolan) na medyo iffy [for] my mom… [I say] 'It's okay mom.' I encourage my kids to play if they want to, as long as wala silang nasisira.

She adds, "My mom's like, 'Huwag mo pagawa yan', very typical [na] para di masaktan, diba? Parang laging ini-s-stop from exploring and playing, especially risky play. Ako naman, I encourage.

Camille is now learning the importance of playing especially during a child's younger years. "Ngayon ko nalang din natututunan na this is all a part of their life, they have nothing to do but play because they are children. Kung hindi sila naglalaro, may problema.

"I'm at that stage in my life na i was able to explore other methods and learn other things and go with what I think was best for my children, Camille said.
Discovering positive parenting
The mom of four says that when she learned of positive parenting, "it made me realize that I think this should be the only kind of parenting out there." Positive parenting, according to a previous Smart Parenting article, puts "emphasis on clear communication with the child, empathy, mutually acceptable compromise, and preventive actions,

The same article defines positive parenting as "an approach that aims to correct children's misbehavior with gentle disciplinary responses."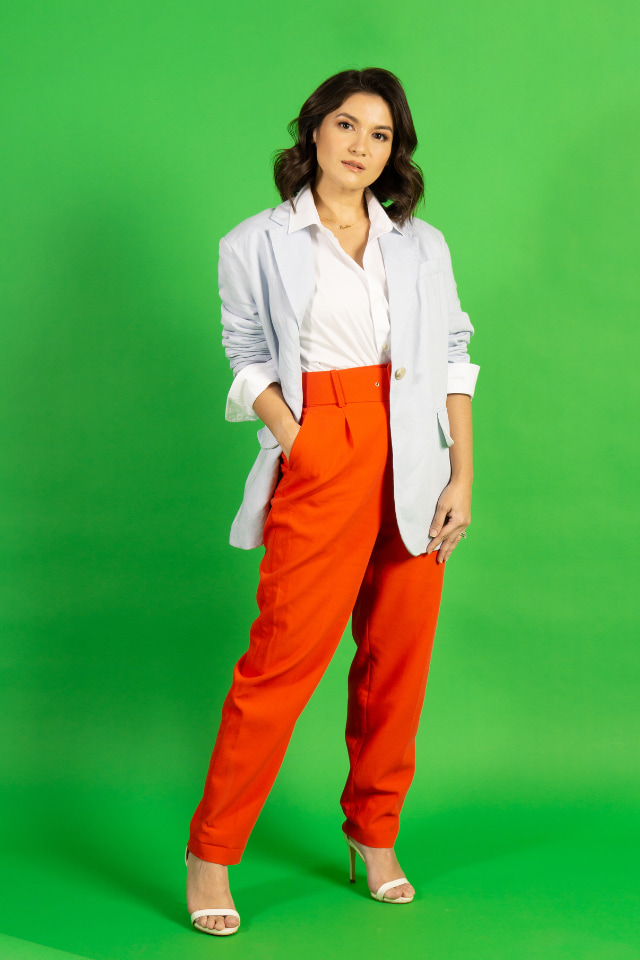 Camille chose to adjust her parenting style, "I just realized it's the only way for me now. She adds that positive parenting is her choice because she likes the idea of one's actions and words being in sync.

"How can we expect our children to do good things kung hindi yun yung mga example na tinuro natin sa kanila?

And the same philosophy applies to her teenage boys, particularly when she became mom to Ice too.
Parenting teenagers: take care of the connection
"When he came in, I was really at a loss, says Camille. "I'm like, 'What do I do with this giant man? Ice is now 18 years old.

Camille had to think about where they could set boundaries that gives him enough freedom. "Pinagdaanan ko din 'yin eh. I'm trying to figure it out all over again.

What Camille and VJ realized when it comes to parenting their teens is that connection is the key. "Mas narereach ko sila 'pag mas magkasundo kami. That means a lot of talking, a lot of positive encouragement, a lot of walking them feel like 'It's okay to talk about these things.
ADVERTISEMENT - CONTINUE READING BELOW
On parenting teens: 'Mas narereach ko sila 'pag mas magkasundo kami.'
She adds, "So instead of the typical takutan, that doesn't work. The more we do [that], the more they will rebel or draw away from us and that's the last thing we want to happen.

Respect and love are the important keys to Camille's parenting, but for her it's respecting her children and showing them that everything she does is motivated by her love for them. "When we talk, I talk to them with respect. I don't talk to them as if they were [just] my kids.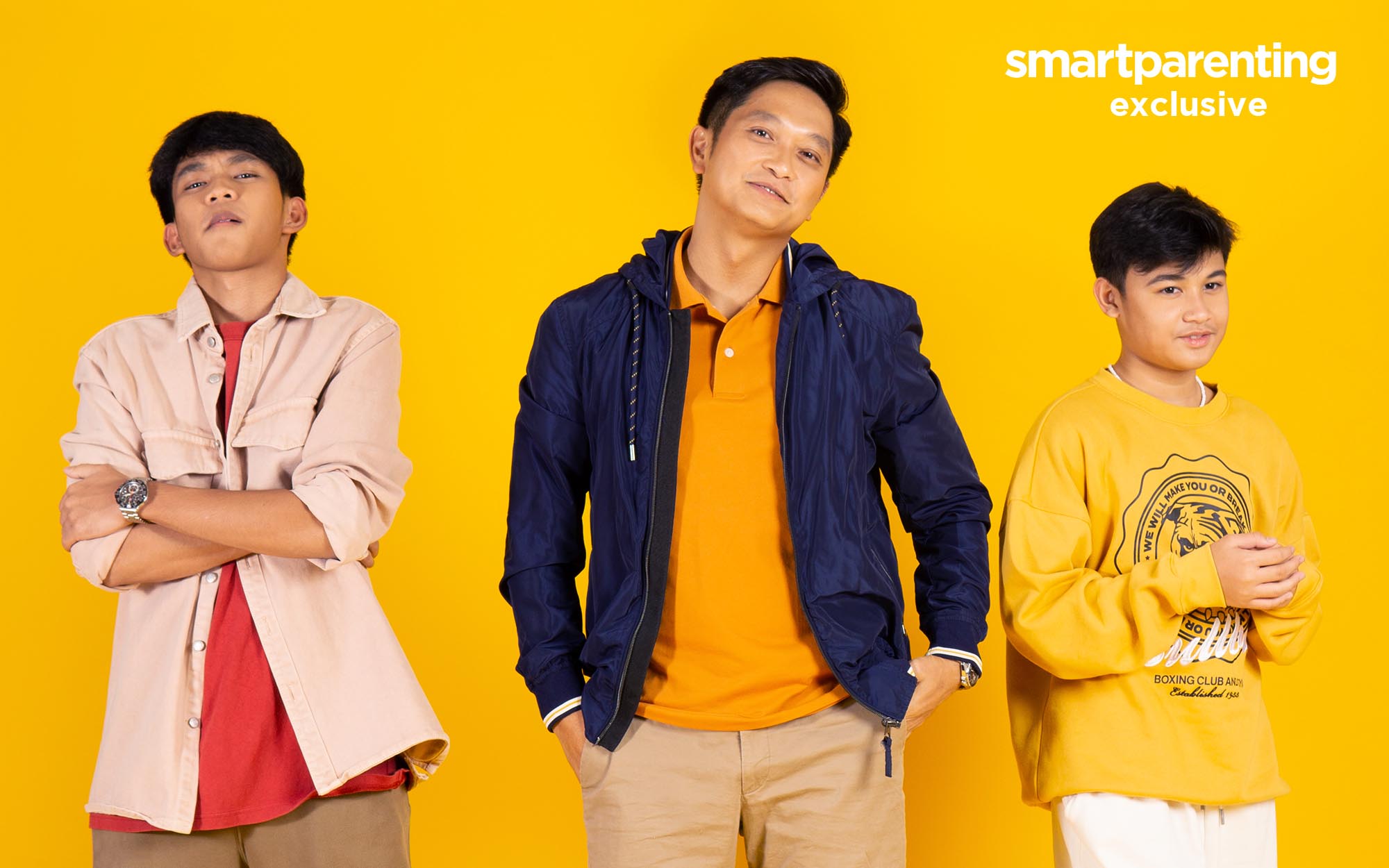 Camille says, "Feeling ko, instead na mag-struggle ako mag-implement ng rules, the moment they realize that you do things out of love, they will understand where you're coming from, regardless of age.
The tone of your voice matters
Camille recounts an instance with one of her teenage boys, when she learned of something he had not yet told his parents about. She waited before confronting him and she was so glad she did, because her son ended up approaching her for advice and opening up to her without prodding.

She used the opportunity to remind her son that as a parent, especially of a teenager, she can only guide. "I cannot stop you, I can only guide you. I can only remind you, I can only tell you good things and how to behave because I can see you are growing and that's all part of our milestones.

She adds, "I'm only here to support you and guide you on what you should do.
ADVERTISEMENT - CONTINUE READING BELOW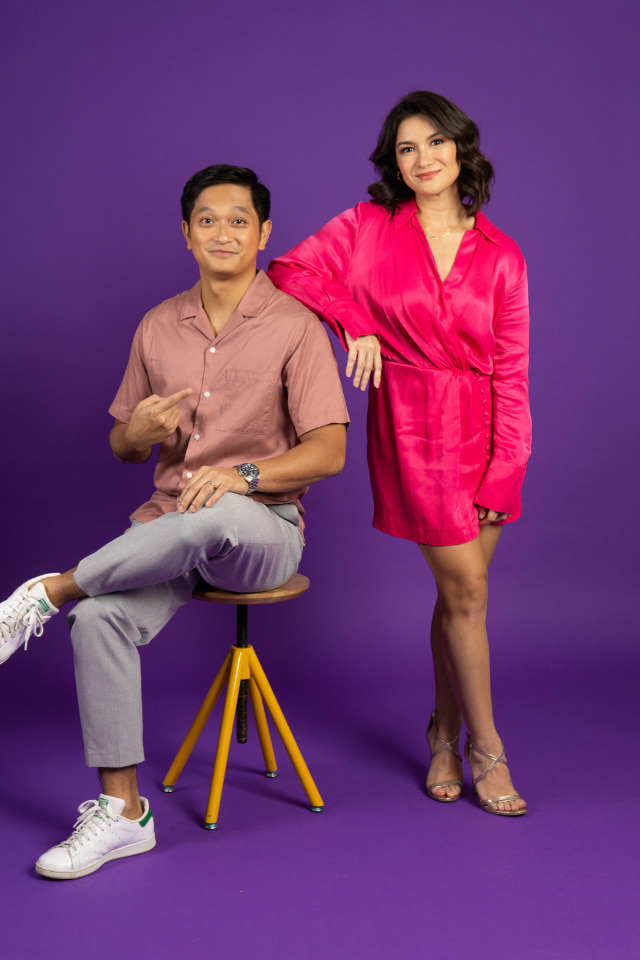 Between VJ and herself, Camille says he is the disciplinarian. And their kids agree, based on their recent video with Smart Parenting.

Tone of voice, is one of the things Camille is particular about in parenting. "If your tone of voice is wrong, 'pag na-hurt mo na 'yung feelings nila, lahat ng sasabihin mo burado na. Kung ako sayo, 'wag ka nalang mag-salita. Hanap ka ng bagong opportunity [when] you can really get to them.
Breaking the mold of parenting
What guides Camille in her parenting is the idea that how she wants to be treated is how she treats her children. "Kung anuman 'yung mga bagay na ayokong gawin sa akin, I make sure that at this point, I don't do that to them. It doesn't mean na they're young, okay lang yan, anak mo naman yan.
'If your tone of voice is wrong, 'pag na-hurt mo na 'yung feelings nila, lahat ng sasabihin mo burado na.'
Is it ever hard to carve out a different path in parenting? Camille says she sometimes gives her kids some perspective that the way she parents is different from how she was raised.

She tells them, "If you feel like we don't make sense, just be a little bit forgiving, have a little grace because ito yung kinalakihan namin and sinusubukan lang namin baguhin yung sistemang yun.

Camille adds, "Cut us some slack, we're not perfect but we are also trying our best, we are breaking the mold, this isn't how we were brought up, but we're changing it because we feel that at this moment in our lives, dapat naman pala ganito talaga.

Despite having only a little over a decade of parenting experience under her belt, Camille shares much wisdom. But more importantly, it's her new and calm approach to parenting that is inspiring us to become better parents as well.
ADVERTISEMENT - CONTINUE READING BELOW
––––––––––––––––––––––––––––––
Produced by Ronna Capili Bonifacio, Aussy Perfecto, and Judy Santiago Aladin
Sittings Editor Ronna Capili Bonifacio
Art Direction by Stephanie Ocampo
Photographed by Ronan Capili
Makeup by Andrew Jardenil (Camille) and Sofia Day (VJ, Ice, and Nathan)
Hairstyling by Kierlo Velasco
Styling by Rush Romano
Set Design by Fox Oxales
Video Producer: Dani Llagas
Social Media Producer: Angela Baylon
Subscribe to Smart Parenting's YouTube channel and watch for Camille and the Yambao's upcoming exclusive videos!