Studies
show that letting your kids spend bulk of their free time in front of the TV or a tablet can slow down their behavioral and psychological development. To try to control their screen time, let them experience active play, which can help them
learn more effectively
.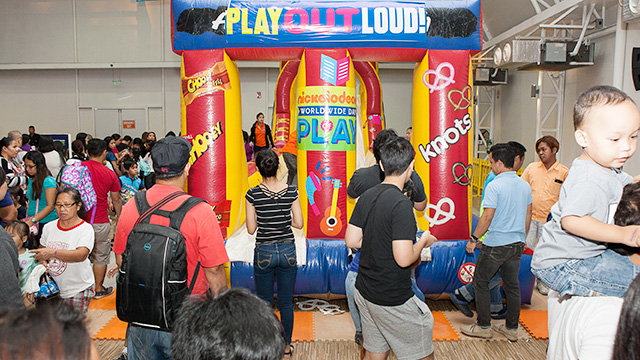 That's why PLDT Home and Nickelodeon partnered to bring kids and parents together for a day of active play at the Worldwide Day of Play 2017.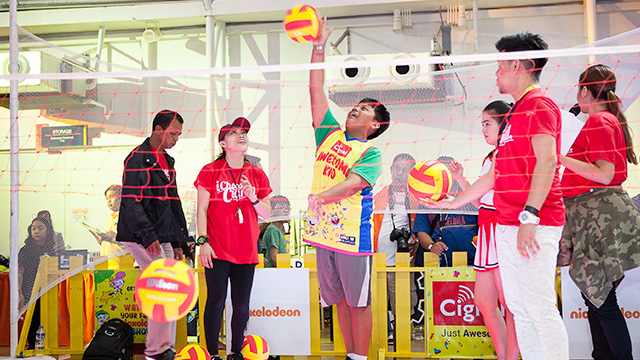 Give your kids the right amount of online and offline playtime every day with these tips:
Let them pick an activity and do it with them.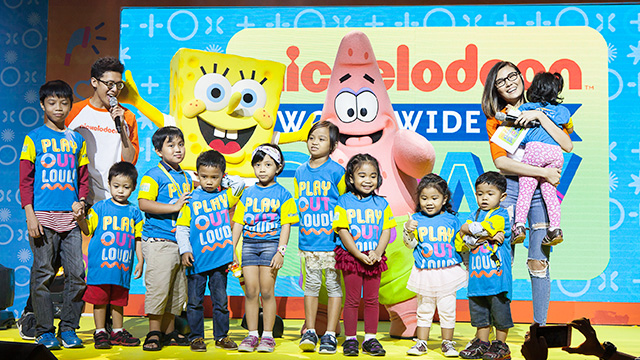 Mommy Nadia exposes her two-year-old daughter Mishka to various playtime options: "I let her try things on her own. I immerse myself [in an activity] with her, so I can observe if it's just a spur-of-the-moment thing or possibly a life-long passion. Kahit bulol pa si Mishka, I make sure I listen to what she really wants to say, kasi if not, hindi ko siya masusuportahan."
Events like the Worldwide Day of Play not only encourage kids to play, but also give them a safe space to explore and let their parents observe them in a social and active setting. 
Make giant DIY outdoor games.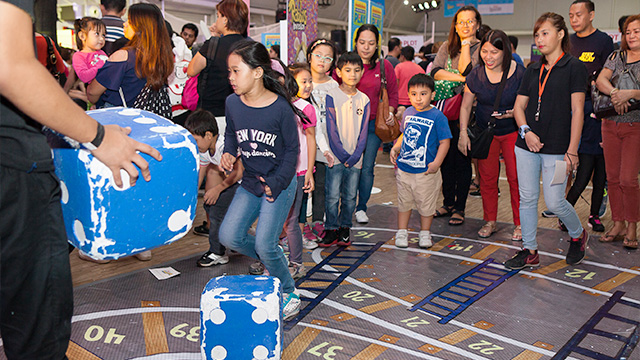 On a budget? Make your own active-play activities at home. Use an old tarpaulin for a giant twister game or a blown-up "track and ladders" board.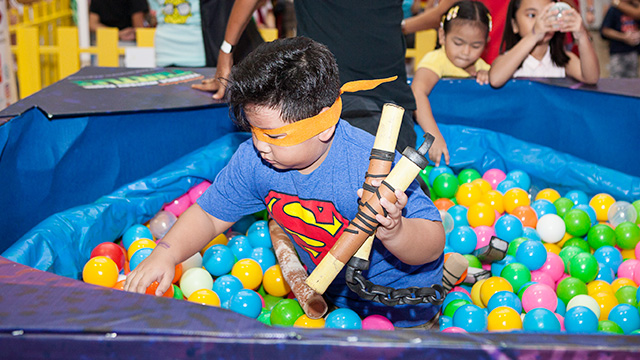 You can also make your own ball pit for kids where they can search for objects. You can easily recreate this with an inflatable pool and lots of plastic balls.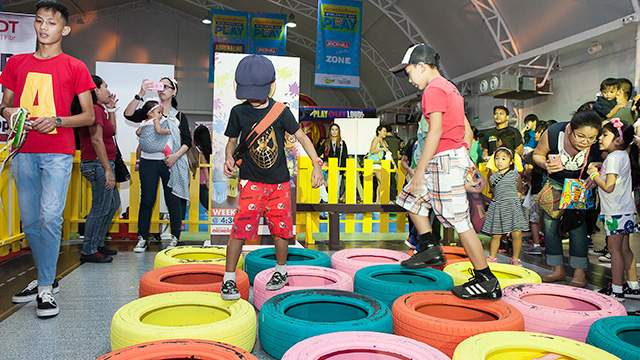 Make an obstacle course for your budding ninja out of old tires, crates, and boxes. Your own backyard can become your kid's new favorite playground!
Expose them to the arts.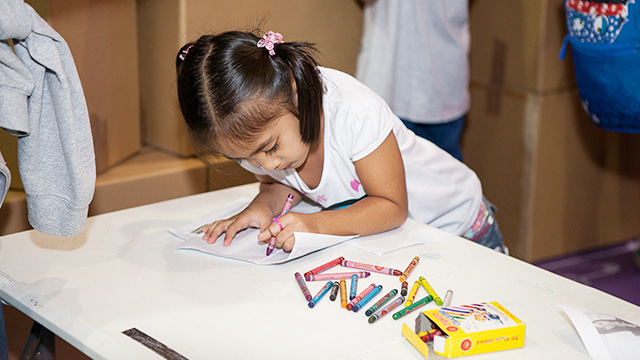 Mommy Hanna says she enrolled her five-year-old Zoey in dance classes to broaden her horizons: "Hindi lang siya nali-limit sa tinuturo sa school and sa bahay. It's also one way to ease boredom, kasi kapag may ibang bagay siyang pinagkakainteresan, hindi lang siya puro gadgets."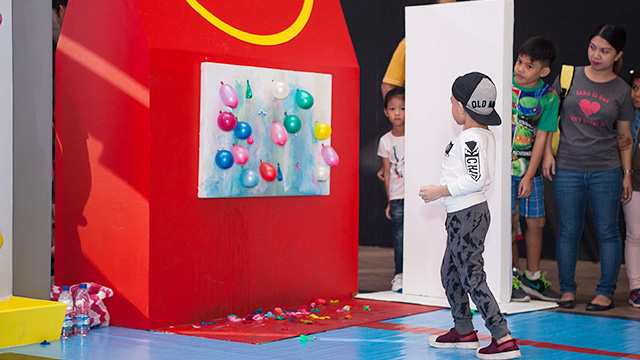 Try this dynamic art activity: Make colored water balloons, pin them onto a huge canvas, and let your kids throw darts at them to create a giant color-splash artwork. 
Invite their playmates over.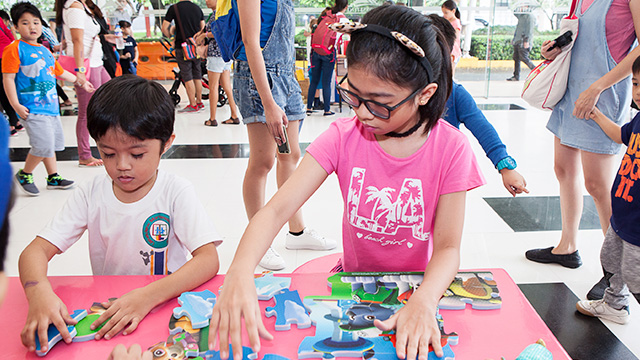 According to Mommy Agnes, her 10-year-old son Gabriel's passion for bikes earned him a lot of friends, which encouraged him to go out more: "Nade-develop ang kanyang social skills at mas nagiging confident siya to try new things kapag may kasama siyang friends."
Initiate a playdate by inviting your kids' friends over so they can play their online games side by side and foster real-life collaboration while also giving you the opportunity to get to know their friends.
Use tools to regulate your child's online playtime. 
The internet exposes your kids to threats such as cyberbullying, online predators, and inappropriate content. For your own peace of mind, make sure you have tools to establish parental controls at home so you can monitor your kid's online activities wherever you may be. 
PLDT Home FAM ZONE helps you provide a safe online experience to your kids through real-time alerts and device and internet-usage management. For only P299 a month (for 24 months), you'll be able pre-approve sites that they can visit and manage the amount of time they spend online. If it's time for your kids to play offline, that can easily be managed even if you're away from home.
To learn more about PLDT Home FAM ZONE, go here.