'Bawasan Ang Inggit' Plus Other Tips From Real Dads On Managing The Family Finances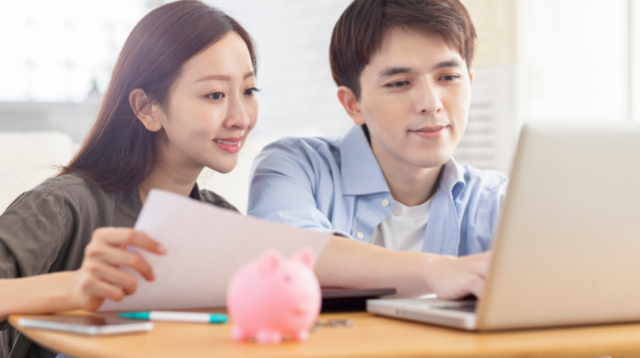 Welcome to Real Parenting, a space where parents can share the joys, pain, and the mess of parenthood. Want to get something off your chest? Share your parenting journey? Email us at smartparenting@summitmedia.com.ph with the subject "Real Parenting." Click here to read more 'Real Parenting' stories.

Managing household finances can be very challenging for couples. In fact, trouble with finances is one of the most common reasons for divorce in the US, according to Marriage.com. When couples have no clear financial goals and system for managing their household expenses, financial issues can break a healthy marriage relationship.

Some couples have separate accounts to settle for various household expenses. They divide their shares for every household expense. There are also couples who pull together each other's resources in one basket where they source out all their family expenses.

Others let the most "prudent" and "skilled" spouse handle the management of household finances. Indeed, there are various ways in managing household expenses.

Bawasan ang inggit and other dad tips

Dads from DadbudPH community discussion shared how their families manage their finances. It asked dads their takes on the areas of provision, handling funds, and giving/getting an allowance.

For dad John Henry Bautista, he affirms the way his wife handles household expenses. "She's frugal and we live within our means," dad John said. "Every month, may nakalaan siya pang-Shoppee, mostly essentials naman."

Dad John also allows his wife to spend something for herself. He gives allowance to his wife, which made his wife a "queen of vouchers and discounts."

ADVERTISEMENT - CONTINUE READING BELOW

STORIES FROM DADBUDPH:

"The good thing is she knows how to balance our finances, yung online checkout niya may 30-day rule daw siya, reyna ng voucher and discounts kaya puro discount," shared John.

Dad Joseph Quintal, on the other hand, has a different way of managing household expenses. "My wife and I [have] separate finances. She has her own money and I have my own money," he said.

RELATED: How Your Kids Acquire Your Attitude Towards Money

They have specific bills that they take care to pay. "In our setup, individual handling and paying for the expenses," dad Joseph shared.

Dad Jojo Gonzales cited the major family expenses that he shouldered. "Amortization ng bahay, kuryente at tubig, internet, gas and diesel, maintenance ng sasakyan," he shared, while pointing out that he also gives allowance to his wife, especially when there's a bonus.

'Pag natanggal ang inggit, mas madaling mag-isip ng paraan dahil walang gumugulo o hinahabol ang isip mo.'

He also lets his wife save for their children's future education funds. "May joint account kami for emergency expenses tapos 'yung savings para sa anak namin, siya lang ang may access."

When it comes to managing household expenses, Dad Edward Emmanuel shares this thought: "Bawasan ang inggit. Malaking bagay 'yan para mabawasan ang stress sa day-to-day living. 'Pag 'yun ang natanggal, mas madaling mag-isip ng paraan dahil walang gumugulo o hinahabol ang isip mo."

What are the basics in household finances?

True enough. Sometimes, we tend to buy things which do not fall under the category of "needs" but only "wants". When envy gets in the way, we tend to overspend. We live beyond our means. If you don't break the cycle of impulse buying, you're on the brink of incurring debts after another.

This is where budgeting comes in. When the family sticks to the budget, it saves you from unnecessary expenses. It's up to you what budgeting formula will you apply.

It could be 50/30/20, 60/20/20 or 60/20/10/10. These formulas have one thing in common: the bigger chunk goes to the basic household expenses (food, rent, gas electricity, water, clothing, etc.); the next one goes to savings and investment, and the remaining goes to personal or leisure expenses.

RELATED: 5 Money Habits That Are Making You Poor: 'I Will Invest Pag Mayaman na Ako'

You pay yourself first by ensuring that you have saved and invested first for your family's financial goals. As Warren Buffet said, "Do not save what is left after spending. Spend what is left after saving."

These are just formulas. What matters most is the execution of your family budget. For starters, it's highly recommended to build your emergency fund, equivalent to three to six months of your monthly income. This will cover unexpected life events, such as sudden illness, accident, or employment termination.

Include in your budget funds for income replacement and insurance as your safety nets against life's uncertainties.

ADVERTISEMENT - CONTINUE READING BELOW

MORE STORIES ON MONEY SAVING:

As couples, you must know your financial goals, written and mutually agreed upon. Stick to your budget. Save and invest.

Talk openly about your family's financial status. Are we financially stable? Are we on the brink of collapse? Are we broke? How can we solve this together? How can I support you? etc.

The more you talk about the money issue, the lesser it becomes a family issue in the future. Those who get to succeed in these areas tend to quarrel less, sleep well, and enjoy each other's cuddles at night.

Trending in Summit Network