Is Breast Really The Best?

Real moms share their thoughts on the disputed the link between breastfeeding and a child's IQ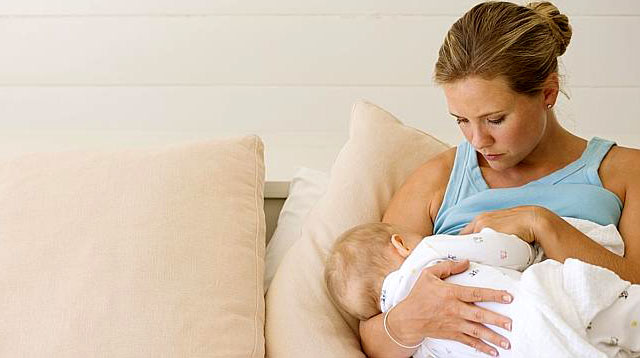 Photo from sunstatedoulas.com

"Breast is best," that's what the advocates say. In fact, 96% of moms agree that breastfeeding and breast milk are definitely best for babies. From the antibodies breast milk contains, to breastfeeding's "slimming" effect on moms, to the bonding time it provides, and to the money you save, there are several reasons why breast milk has been dubbed as liquid gold—it's priceless considering its benefits. Laws have been enacted to ensure that newborns are primarily breastfed, and that parents continue to breastfeed for up to six months to two years

However, other moms who cannot or choose not to breastfeed have fallen victims to mom-shaming. Mothers who breastfeed have been perceived as better than those who wouldn't or couldn't nurse their young. It still persist even with studies disputing links between breastfeeding and reduced risks for obesity, asthma, allergies, dental cavities, and attention-deficit hyperactivity disorder. 

What other parents are reading

A recent study also claims that breastfeeding does not improve a child's IQ. Somewhere out there, more non-breastfeeding moms give off sighs of relief. These have somehow reaffirmed that their children aren't shortchanged by not being breastfed.

We asked mom about this new development in the ongoing breastfeeding debate, and here's what they have to say:

Mom-of-four Enya Cruz-Ylagan, 68, says, "I breastfed my children for only a month or less, mainly because I didn't produce enough milk to satisfy them. And look at all my four children: intelligent, beautiful and handsome, accomplished, competitive, all striving for the best. I don't think these attributes all came from breast milk. My children became who they are today because of genes from my husband and I, the environment they grew up in, and the love and care they have been surrounded with since birth."

ADVERTISEMENT - CONTINUE READING BELOW

One of her daughters, Melodie Ylagan-Galang, a lawyer and mom to one-year-old son Greg, adds, "I'm no expert, but I think it's true. Genetics is what makes a person's IQ what it is. Environment is also a major factor. But I don't know if breastfeeding helps increase it. If you look at it from the opposite view, does a mother's failure to breastfeed cause her child's IQ to decrease? I don't think so." 

What other parents are reading

Mom Arly Avellana, who breastfed her baby for 18 months, says that intelligence is in the genes. However, "we have to consider that breast milk is the best source of long-chain saturated fatty acids which are essential for brain development; thus, it contributes," she stresses.

Writer and mom to four boys Maan D'Asis Pamaran adds, "I think, more than IQ, breast milk makes them less susceptible to sickness; ergo, less school days missed."

"I believe that the only thing that babies can gain from breast milk is for them to have stronger bones, stronger immune systems, and the vitamins and nutrients they need," says Miles Africa, mom to Raine, 11, Ash, 10, and 32 weeks pregnant with her third child. Based on observation, she says that comparing her kids whom she breastfed and her nephews and nieces who weren't breastfed, both are observant, inquisitive and wise. "For me, intelligence is based on how a parent trains or supervises their growing-up stage. Knowing for a fact that the brain development of a child is like a sponge from birth, an infant can easily learn from the parents thru sounds, facial reactions, and the like," she adds.

CONTINUE READING BELOW

Recommended Videos

California-based Janice de Jesus, who's a mom to a 10-year-old boy, says, "I don't know about breastfed kids being smarter but they're definitely healthier. I guess that could be related to better brain development," she says. "Compared to my friends' kids, my son's definitely healthier, and I only breastfed him for a few months.The most important part of breastfeeding is in the first day—colostrum, I think, is what it's called—is the most vital."

What other parents are reading

Chesa Baltazar-Puyo, lawyer and mom to one-year-old Hugo, says,"My husband Gian and I were not breastfed, but I think we're both smart. I purely breastfeed my son not because I think it will make him more intelligent—because the odds are in his favor in that aspect already—but for a host of other reasons. Will this study discourage me from breastfeeding my future children, too? Not one bit," she says.

Breastfeeding advocate Therese Laforteza, who admits that she herself wasn't breastfed, finds a silver lining to the whole debate: "I know and can see that breastfeeding benefits in many ways, but not necessarily or specifically in increasing IQ. I'm thankful I get to nurture my daughter even more through breastfeeding—other mom's get to nurture their babies in other ways aside from breastfeeding—and she is growing up to be quite confident, which I believe is a huge factor in becoming a well-rounded human being. My daughter is happy and that's what counts. Despite the study, I still feel and see the great benefits of breastfeeding, even extended and tandem breastfeeding, which I do now. It works for us. Plus there's a study, too, that intelligence is passed on by the mom—win-win, breastfeeding mom or not."

ADVERTISEMENT - CONTINUE READING BELOW

Experts do stress that breastfeeding's role in helping build a little one's immune system still stands, as well as the other undisputed benefits that make breast the best. Intelligence, however, is developed through a combination of long-term factors—and that's okay. Being a mom does not start and end with nursing; it's a lifelong journey we all take different paths toward the same outcome: what's best for our kids.

What other parents are reading

Celebrate your pregnancy milestones!


Enter your details below and receive weekly email guides on your baby's weight and height in cute illustration of Filipino fruits. PLUS get helpful tips from experts, freebies and more!

You're almost there! Check your inbox.


We sent a verification email. Can't find it? Check your spam, junk, and promotions folder.
Trending in Summit Network